Children's Hospital Goes Extra Mile So Patient Doesn't Miss Mom's Wedding
A children's hospital in Atlanta has gone above and beyond to ensure one patient could witness her mom get married, despite not being able to be there in person.
Staff at Children's Healthcare of Atlanta worked together to make one mom's special day all the more special. Although 16-year-old Jakayla was unable to attend the wedding in person, staff worked to make sure she could still feel a part of it.
"Recently, Jakayla's care team learned that her mom was getting married. Because she's currently in treatment, Jakayla wasn't able to attend the big event in person," a spokesperson for Children's Healthcare of Atlanta told Newsweek.
Jakayla, who is with the Aflac Cancer and Blood Disorders Center, was given a dress to wear, had her room decorated for the day with flowers and fairy lights, had her hair done by staff and was set up with an iPad so she could FaceTime into the ceremony. Pictures from the day show Jakayla with her care team, smiling happily in a pink dress with the staff who came to her aid.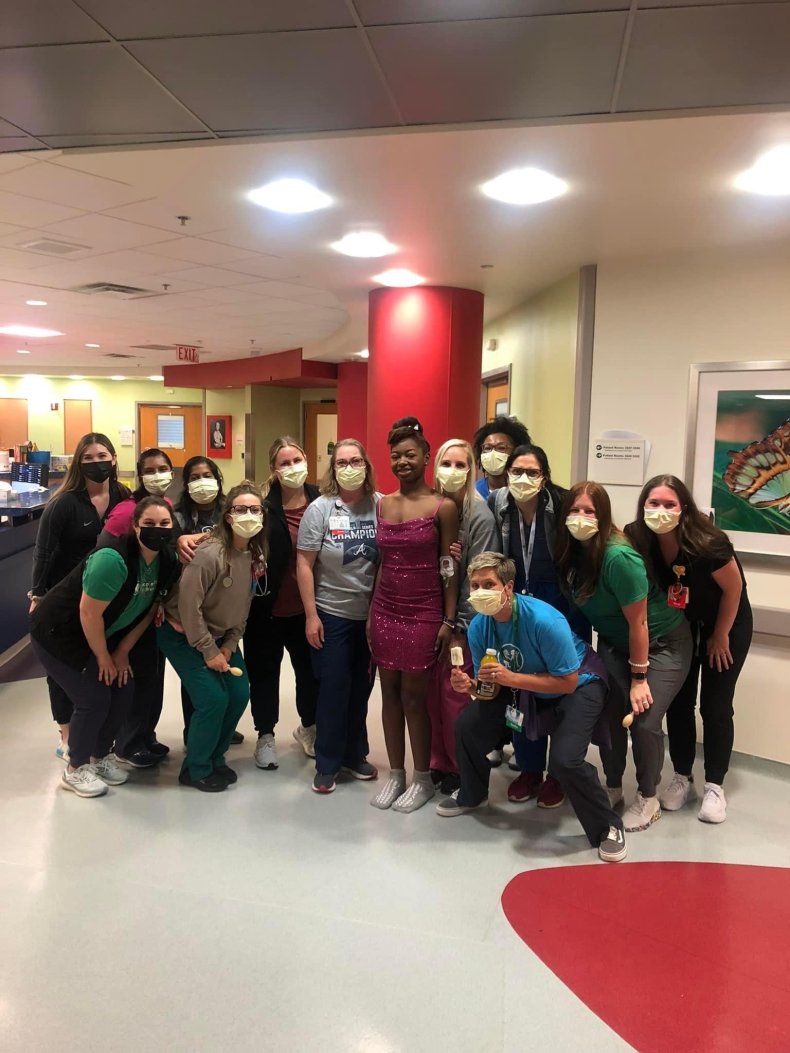 "Without any hesitation, Jakayla's care team at Aflac Cancer and Blood Disorders Center immediately jumped into action to ensure that she was ready for her mom's big day. While staff decorated her room, one of her nurses did her hair, adding hair ties and bows to make Jakayla feel that much more special. Thanks to her doctor, Dr. Karen Wasilewski, Jakayla found a dress that was the perfect fit. Jakayla said, 'Wow, I look beautiful!'," said Children's Healthcare of Atlanta.
"Despite it being a particularly busy weekend shift, staff members assembled to watch Jakayla model her new dress and freshly styled hair. Later, they provided her with an iPad to tune into the wedding to connect with family. To top it off, the following day was Jakayla's 16th birthday. Children's staff went the extra mile to decorate her door, sing and share cake!"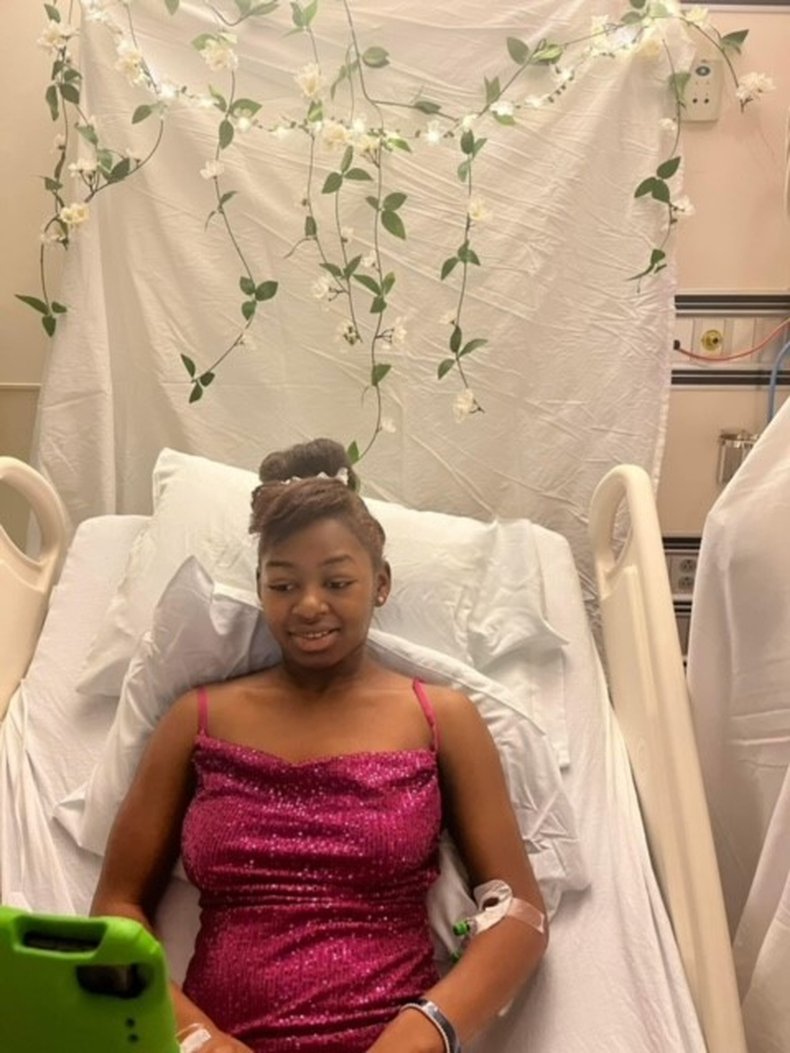 "Even though Jakayla couldn't physically be there for her mother's wedding, her entire care team did everything they could to make it just as special. It will certainly be a day that both Jakayla and her team will always remember. This is only one of the many ways the Children's staff make a difference in the lives of our children."
This heartwarming gesture is the latest example in a long line of healthcare workers pulling out all the stops to make patients' lives that little easier.
Last year, a nurse in New York was praised after adopting a patient's dog when he became too ill to care for it anymore. John Burley was a daily patient at the Adult Day Healthcare program at The Grand Rehabilitation and Nursing at Rome, where nurse Jennifer Smith, 41, works.
After falling ill just before Thanksgiving, he was left with no choice but to give up his dog Boomer. Smith adopted Boomer herself.
During his time in hospital, Smith called daily to give updates about how Boomer was settling in, with the dog happily sleeping in her daughter's room every night. Boomer makes daily visits to work with Smith, where he is able to see Burley and "has become the mascot of the adult day program."
A nurse in Texas was also praised last year after a video captured the moment she serenaded one of her COVID patients with a gospel song.
In the video, Walker was fully dressed in PPE as she sang with her eyes closed. "Allison Walker believes in the importance of spiritual & emotional healing of her patients, not just their physical recovery, especially during the pandemic," wrote Methodist Healthcare in the post's caption.