A Christian children's home in Tennessee has filed a lawsuit against the federal government over a rule requiring the agency to place children in the homes of same-sex married or cohabitating couples.
Holston United Methodist Home for Children is suing the Biden administration after the Department of Health and Human Services (HHS) reversed religious-freedom exemptions granted during the Trump administration. The waivers put in place then allowed for some non-discrimination requirements to be dropped based on religious objections.
In Holston United Methodist Home for Children vs. Becerra filed in the U.S. District Court for the Eastern District of Tennessee Thursday, the children's home is challenging the regulation by the department, which prohibits discrimination in programs funded by HHS grants and recipients of those funds based on religion, sex, sexual orientation, gender identity, and same-sex marriage status.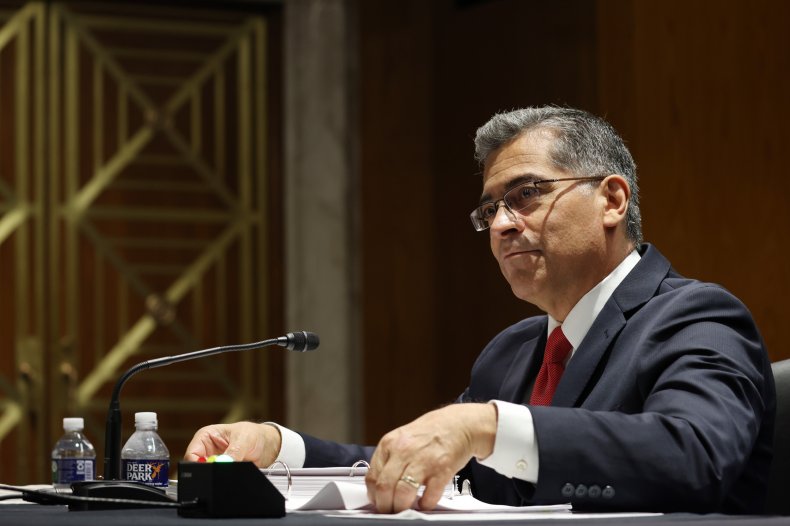 "Holston Home," as it's called, is a nationally accredited Christian nonprofit in Greenville, Tennessee, operating throughout east Tennessee and southwest Virginia. The facility cares for abused and neglected children through its residential and foster care services. Its mission is for "children to be raised by healthier families that prepare them to live the fulfilling adult lives that God intended for them."
Attorneys representing the school say the rule violates the organization's freedom to exercise religion under the First Amendment to the U.S. Constitution and the Religious Freedom Restoration Act.
"The Biden administration is acting swiftly to exclude faith-based agencies from programs that provide loving homes to children in need, and that not only harms kids, it is an illegal attack on religious freedom," Matt Bowman, Senior Counsel for Alliance Defending Freeman (ADF), told Newsweek.
The complaint names Secretary of the Department of HHS Xavier Becerra and JooYeun Chang in her official role as the department's principal deputy assistant secretary of administration for children and families.
It was in 2016 that the rule was enacted towards the end of the Obama administration to which the Trump administration issued exemptions for faith-based organizations before those were rescinded by the current Biden administration.
"Holston Home is a force for good, living out the words of Christ to care for children and 'the least of these.' It is vital that Holston Home, as a religious organization, remains free to continue placing at-risk children in loving, Christian families, according to its deeply held beliefs, without fear of government punishment," added Bowman in a statement from ADF. "The Biden administration is wrong to remove religious exemptions to its unlawful grants rule. This leaves Holston Home and other faith-based nonprofits with an untenable choice to violate their religious beliefs or lose critical grants necessary to their operations, which benefit everyone, including the government."
The suit cites a recent U.S. Supreme Court ruling, Fulton v. City of Philadelphia, which found that Philadelphia officials were wrong to exclude a Catholic charity from the city's foster program because the organization didn't place children in the homes of same-sex couples in accordance with the church's teaching on marriage. In that case, the high court recognized the detriment that may come to children from expelling faith-based agencies from foster care and adoption programs.