Children's Toys, Once Banned By ISIS, On Sale Again in East Mosul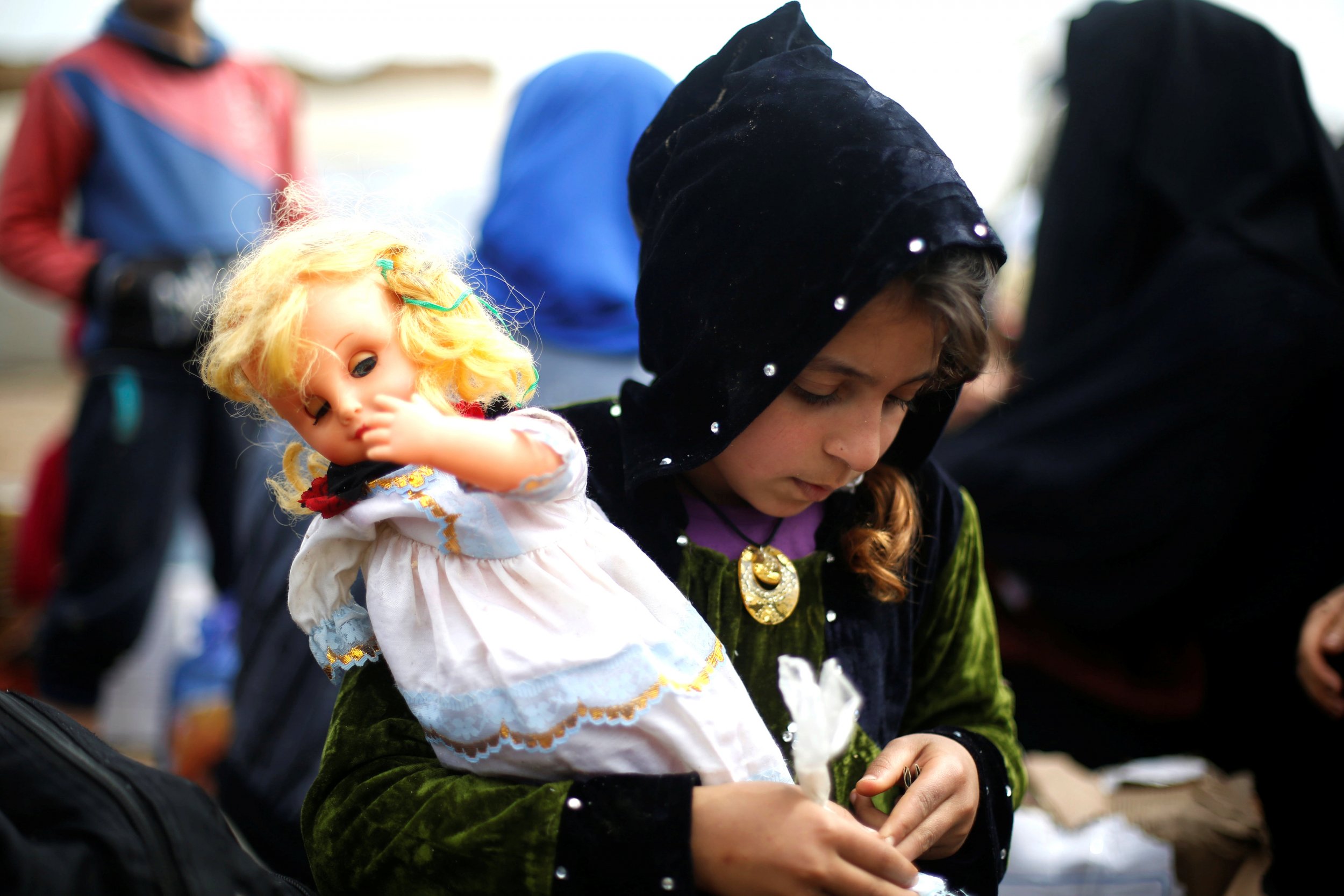 Children's toys like dolls and teddy bears, banned by the Islamic State militant group, also known as ISIS, have gone on sale once more in eastern Mosul.
For nearly three years after ISIS overran Iraqi security forces in Mosul in June 2014, children's toys with faces or eyes were banned under the militant group's extremist interpretation of Sharia or Islamic jurisprudence, Reuters reported.
ISIS, which tore down statues and blew up ancient artifacts across the vast swathes of territory it controlled at the height of its power, also viewed anthropomorphic children's toys as a form of idolatry.
But after the liberation of eastern Mosul in January 2017, toy shops that sold the items are now starting to reopen in Iraq's second most populous city.
One toy store owner referred to by Reuters as Abu Seif, explained that since ISIS was expunged, business had been good. "Everything a child might want is available. Before there was a lot of things banned like images and faces, now a child can come choose whatever toys they want," he said.
Read More: Iraqi Troops Enter Mosul as ISIS Battle Turns Into Urban Warfare
Another store owner identified by the news agency as Abu Mohammed, who imports toys from China to his Alaad for Toys store, says even more will be available once west Mosul is liberated. The other half of the city, separated by the Tigris River, contains more of the larger stores.
The return of playthings gives the children a chance to move on. Reuters referred to one child, and his parent Taha, who said ISIS had traumatized Mosul's children.
"Those toys with faces were banned under the premise of apostasy and idolatry. These are myths. They are not Muslims, they are distorting Islam," Taha told Reuters.
"Children are traumatized; [ISIS] ruined schools, they ruined toys, [children's] lives are hell," Taha said.
Coalition forces have been engaged in the largest military operation in Iraq, since in the U.S. occupation of the country, to dislodge Islamic State from Mosul. The U.S. backed operation led by Iraqi Special Forces began in October 2016. After a pause, following the liberation of east Mosul, operations to retake the west of the city began February.
According to an April 17 statement by the UN Office for Coordination of Humanitarian Affairs as many as 500,000 people still remain in ISIL-controlled areas in western Mosul, including about 400,000 in the densely populated old city. Nearly half a million people have fled Mosul since the start of military operations to retake the city.