Overflowing Mosul Morgue Reveals Cost Of Battle Against ISIS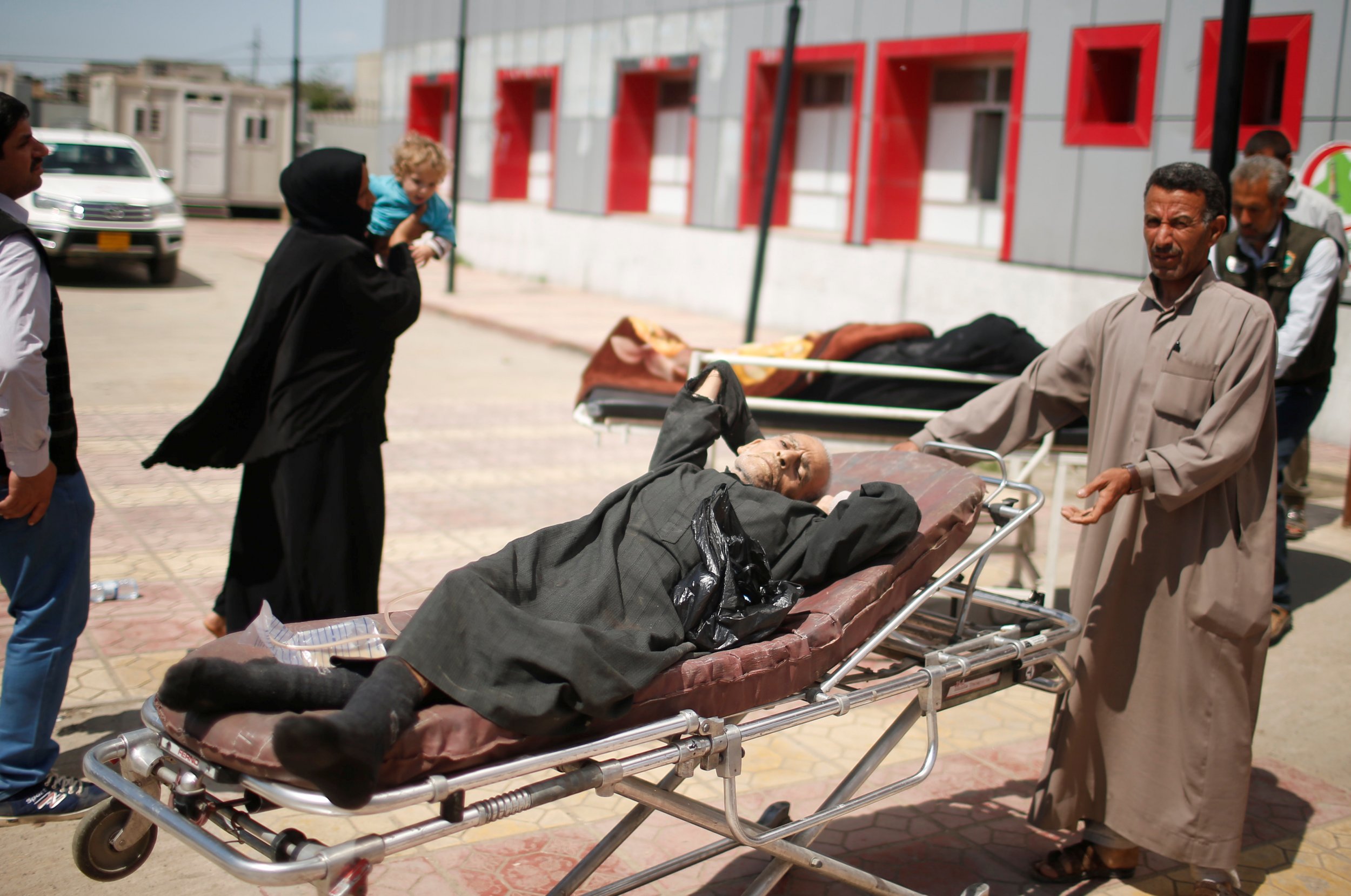 A morgue overflowing with bodies in Qayyara, 35 miles south of Mosul, shows the human cost of the six-month-long battle for control of the city as the Iraqi government tries to drive the Islamic State militant group (ISIS) out of its last stronghold in the country.
Reuters reported that inside the Qayyara Hospital morgue there were not enough shelves and refrigerator units to hold the influx of bodies. Some two dozen corpses lay on the floor in bags, wrapped in blankets, some so badly mutilated they arrived in sacks.
Dr. Modhar Alomary, who is in charge of the morgue, did not say how many bodies he had received in total. However, 21 corpses arrived at the hospital in the town on the deadliest day of the fighting so far.
Read more: After Mosul losses, ISIS now controls less than seven percent of Iraq
Workers at Qayyara Hosptial, which is run by aid group Women's Alliance Health International, have to make do with what they have. Power to the refrigerators is supplied by a cable they bought themselves. Dr. Mansour Maarouf said he was waiting for the arrival of more shelves to stack the bodies, supplied by the Iraqi Health Ministry.
The hospital expects that yet more of the dead will come through its doors once the battle for Mosul is over and as more bodies of ISIS fighters are uncovered.
At one naturally occurring sinkhole at a site known as Khafsa, about eight kilometers south of western Mosul, there may be as many as 4,000 bodies, according to Human Rights Watch.
The medical facility is now authorized to issue death certificates. Until recently the only other morgue nearby still permitted to issue the documents lay in western Mosul and under the control of ISIS. Previous regulations meant the dead had to be driven hundreds of miles to Tikrit in the south or Erbil in the north.
One worker at the morgue, who was not identified by Reuters, was employed by ISIS in an east Mosul morgue under the militant group's so-called "Emir of Death." He claimed he had received the corpses of 72 militants in a single day, estimating a total of 2,000 bodies had passed through in the three months since the operation to liberate Mosul began in October.