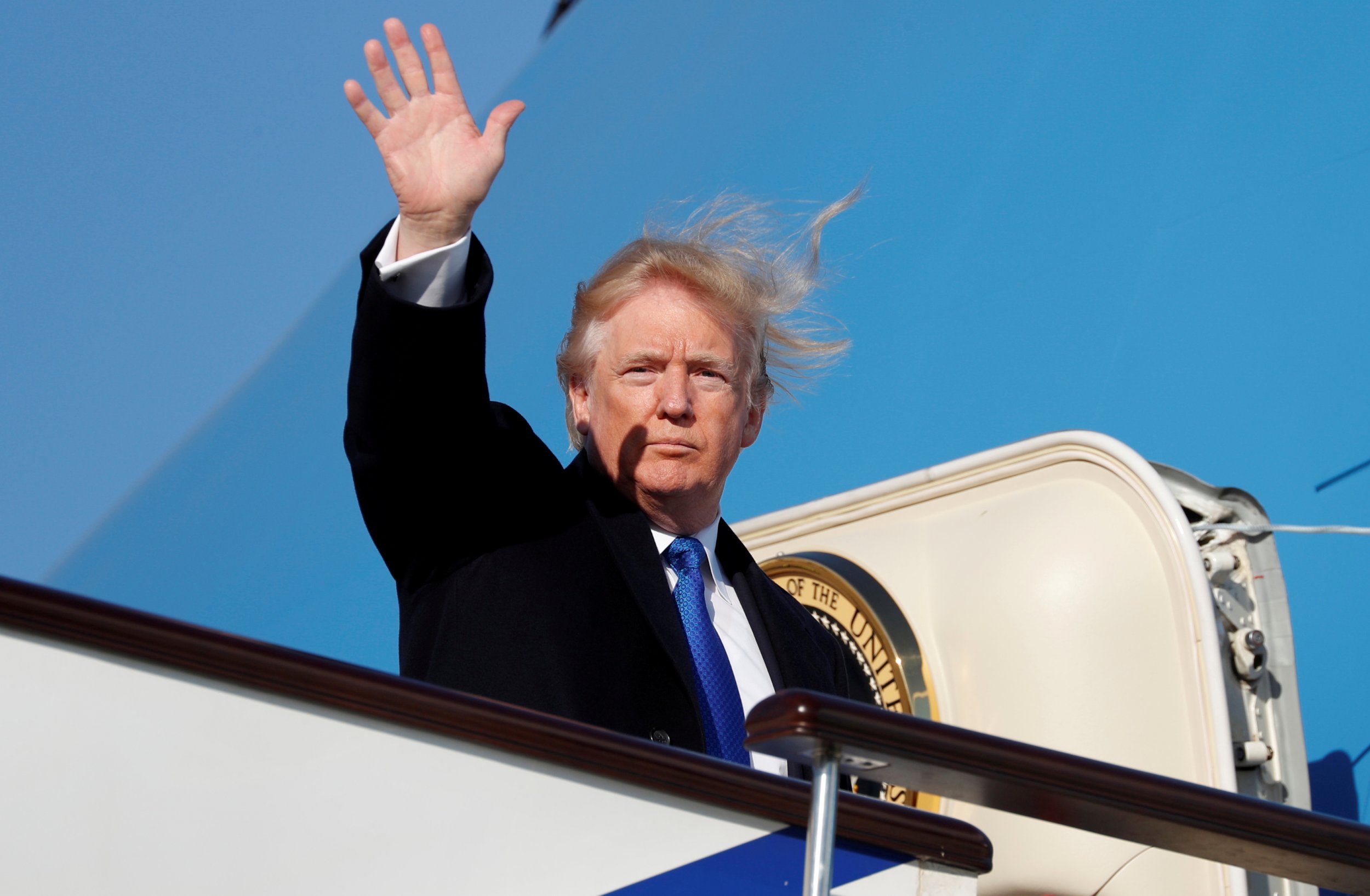 China has accused Donald Trump of adopting a "Cold War mentality" following the announcement of his new "America First" national security policy.
The president on Monday described China as a "rival power" and suggested the country seeks to "challenge American influence, values and wealth" with the goal of shaping a world that is "antithetical to U.S. values and interests."
Trump's comments sparked a backlash in China. Hua Chunying, a Chinese Foreign Ministry spokesperson, said Tuesday the U.S. should "abandon its Cold War mentality and zero-sum game concept,"CNN reported. If the U.S. did not do so, it "would only harm itself as well as others," Hua added.
"China will resolutely safeguard its sovereignty, security and right to develop. No one should have the fantasy of expecting China to swallow the bitter fruit of harming its own interests," Hua said.
Following a successful visit to Beijing during his 12-day tour of Asia in November, Trump appeared to be taking steps toward building better relations between the U.S. and China.
At the time, it seemed that the president had managed to successfully pressure President Xi Jinping to deal with North Korean leader Kim Jong Un's nuclear program, with China announcing plans to send a diplomat to the isolated nation for the first time in two years following Trump's visit.
But the president's Monday speech on security did not indicate any warmer relations between the U.S. and China, with Trump's first such report as president highlighting China as a threat.
"China and Russia challenge American power, influence and interests, attempting to erode American security and prosperity. They are determined to make economies less free and less fair, to grow their militaries, and to control information and data to repress their societies and expand their influence," said Trump, whose comments have previously exacerbated relations between the nations.