China Arrests Christians in 'Systematic' and 'Escalating' Crackdown: 'Whole World Needs to Pay Attention,' Says Christian Leader
China has arrested 100 Christians, including a prominent pastor, in a crackdown on underground churches in the officially atheist nation.
"This is systematic, this is escalating, and the whole world needs to pay more attention," Reverend Johnnie Moore, president of the Congress of Christian Leaders, told CNN in a Tuesday interview.
"We're seeing a relapse into a time of history that was marked by...these sort of arcane perspectives on religion and religious leaders," Moore said. "We are not seeing the China of the last 10 years," he said.
"The whole world needs to pay more attention," he said.
Read more: Rabbi and reverend ask China to stop persecuting Muslims and Christians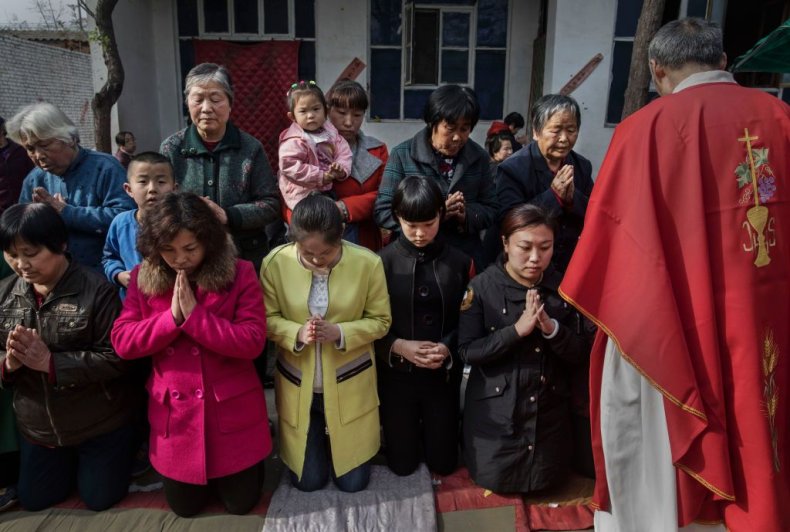 Pastor Wang Yi, who is also a legal scholar, and his wife Jiang Rong were taken into custody by Chinese authorities last week, according to ChinaAid, a U.S.-based nonprofit advocating on behalf of China's Christians. The leader of the Early Rain Covenant Church, which is not recognized or sanctioned by Beijing, penned a statement prior to his detention.
"I believe that this Communist regime's persecution against the church is a greatly wicked, unlawful action," he wrote in the statement, which was shared on ChinaAid's website. "As a pastor of a Christian church, I must denounce this wickedness openly and severely."
Sam Brownback, Washington's ambassador at large for international religious freedom, has said that China is a "country of concern" due to its treatment of religious minorities, CNN reported. "My particular concern now for China is they've increased these actions of persecution against [the] faith community," he said. "China isn't backing away from the religious persecution; it seems to be expanding."
China's Communist government officially recognizes five religions, which are Buddhism, Catholicism, Daoism, Islam and Protestantism, according to the Council on Foreign Relations. However, these groups must submit to official regulation and approval by Beijing, and many religious congregations exist outside of these legal boundaries. At the same time, the Chinese constitution technically bans discrimination based on religion and forbids the government or individuals from forcing citizens to believe, or not believe, in a particular faith.
Despite the constitution, unregistered religious groups "have been swept up in a broader tightening of CCP [Chinese Communist Party] control over civil society and an increasingly anti-Western ideological bent under [President] Xi Jinping," Freedom House wrote in a 2017 report.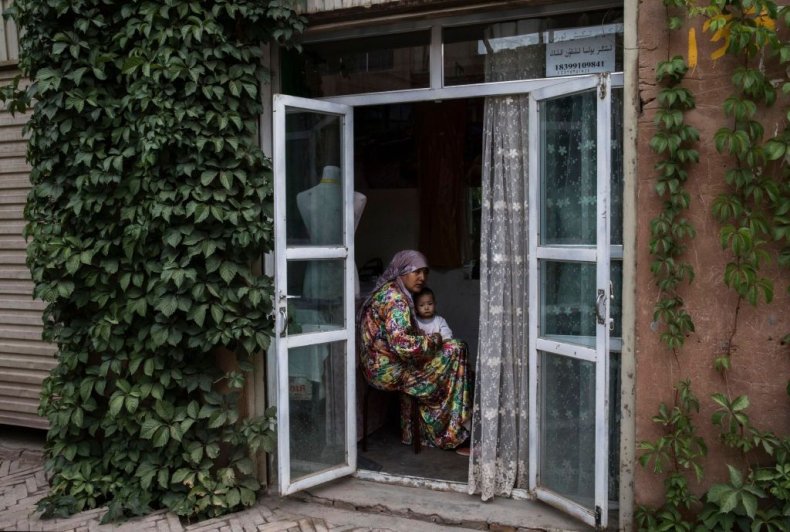 The East Asian nation's predominantly Muslim ethnic minority, the Uighurs, have faced an even greater crackdown. Rights groups estimate that about 1 million members of the community have been detained in government-run re-education and detention facilities. China's government has also attempted to implement policies targeting the community, banning men from growing long beards and barring women from wearing conservative religious garments. Even certain Islamic names have been forbidden for newborn babies.
Reverend Moore, along with Rabbi Abraham Cooper, the associate dean and director of the Global Social Action Agenda at the Simon Wiesenthal Center, penned an open letter to Xi published by Newsweek on Monday. In their message, they called on the Chinese leader to "stop persecuting Muslims and Christians."
"Today, we fear we witness a heart-sinking regression as the Chinese government seems to be reaching for an altogether different set of values, values anchored in a darker time when religion, and religious leaders, were viewed as a threat instead of as valued citizens," they wrote.