China Bans Winnie-the-Pooh Film After President Xi Jinping Compared to Dopey Bear
Disney's Christopher Robin—a new live-action family film based on A.A. Milne's Winnie-the-Pooh—will not be coming out in China.
According to the Hollywood Reporter, Beijing has moved to ban the film's release without giving an official explanation. However, the reason is likely due to China's crusade against the Pooh Bear character, who has become a symbol of resistance among those who oppose the ruling Communist Party.
The Xi–Pooh Bear controversy started in 2013, when someone compared an image of the Chinese president and former president Barack Obama with a drawing of Winnie and his cohort Tigger.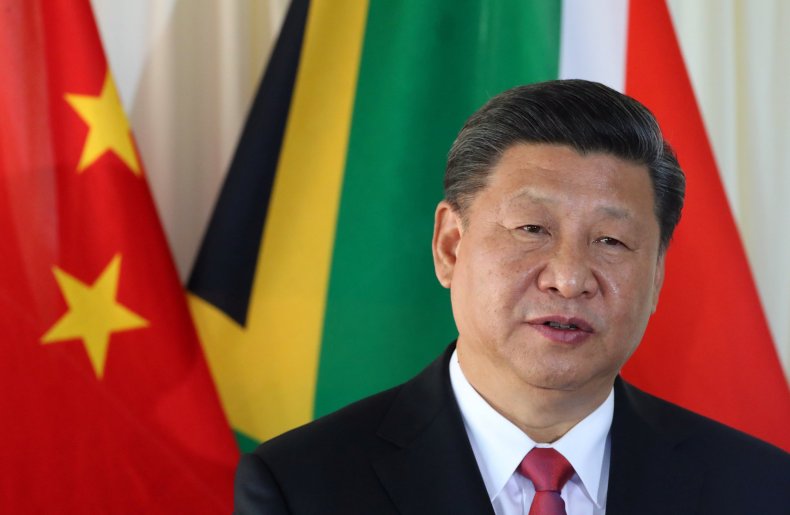 One year later, the same comparison was made again. This time, a photo of Xi shaking hands with Japanese Prime Minister Shinzo Abe was linked to an image of Winnie and his pal Eeyore.
Before long, comparisons of Xi and Pooh began spreading on social media, with users taking to the internet to share memes that lightheartedly mocked the president.
This immediately prompted the country to crack down on images of the character, censoring all pictures, references and memes from Chinese social media platforms.
In 2015, a photo of Xi at a military parade compared to another picture of Winnie became the most censored image that year. According to Global Risk Insights, Beijing viewed the images as "a serious effort to undermine the dignity of the presidential office and Xi himself.
"Authoritarian regimes are often touchy, yet the backlash is confusing since the government is effectively squashing a potential positive, and organic, public image campaign for Xi," the report said.
"Beijing's reaction is doubly odd given the fact that Xi has made substantial efforts to create a cult of personality showing him as a benevolent ruler."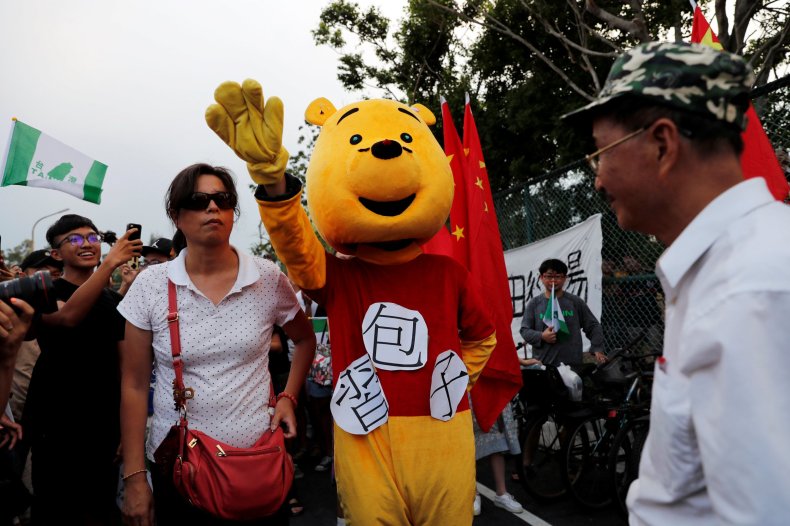 In June, HBO's Last Week Tonight with John Oliver was blocked in China after it aired a segment mocking Xi's sensitivity over the Pooh Bear comparison.
An insider—who was not named—told the Hollywood Reporter that the decision to ban the film Christopher Robin might have also been influenced by China's foreign film quota, which only allows 34 foreign films to be released across the country every year.
Christopher Robin is about a family man living in London who receives a surprise visit from his childhood friend Winnie-the-Pooh. It was released on August 3 in the U.S. and stars Ewan McGregor, Hayley Atwell and Brad Garrett.