China's 'Bat Woman' from Wuhan Institute of Virology Says Known Viruses 'Just the Tip of the Iceberg' in Threat Humans Face
A top Chinese virologist has warned that newly discovered viruses are "just the tip of the iceberg" when it comes to the potential threat humans face from infectious diseases.
Shi Zhengli, the deputy director of the Wuhan Institute of Virology, who has been dubbed "bat woman" due to her team's work on SARS-like coronaviruses in these animals, made the remarks on Monday in an interview with Chinese state TV station CGTN. The coronavirus that causes COVID-19 is believed to have originated in bats, with another animal thought to have acted as an intermediary host.
Shi said her team's 15 years of work on these pathogens has shown other coronaviruses could pose a threat to humans. "The unknown viruses that we have discovered are actually just the tip of the iceberg," Shi said, according to a translation by CGTN. "If we want to protect humans from viruses or avoid a second outbreak of new infectious diseases, we must go in advance to learn of these unknown viruses carried by wild animals in nature and then give early warnings.
"These viruses exist in nature whether we admit it or not. If we don't study [them] there will be possibly another outbreak, and we wouldn't know them."
The Wuhan Institute of Virology is China's first biosafety level 4 laboratory and is located in the city where the virus was first identified. President Donald Trump and Secretary of State Mike Pompeo have alleged that the COVID-19-causing coronavirus escaped from the institute. However, there is no evidence to support the claim, which China has denied.
In April, the National Institutes of Health canceled funding to a New York nonprofit that supported research at the Wuhan Institute of Virology. The move prompted questions from experts, including 77 Nobel laureates.
Asked about funding to the facility being suspended, Shi said: "I think now that science has been linked to the politics which makes science politicized. It's very regrettable. I believe scientists from around the world don't like to see this.
"Infectious disease research must be open and transparent. International cooperation can provide us with good technical support for these new infectious diseases, which serves all of mankind. So we feel very sorry."
Since the COVID-19 pandemic started late last year, 346,326 people have died in more than 5.4 million confirmed cases, according to Johns Hopkins University. Over 2.2 million people are known to have recovered.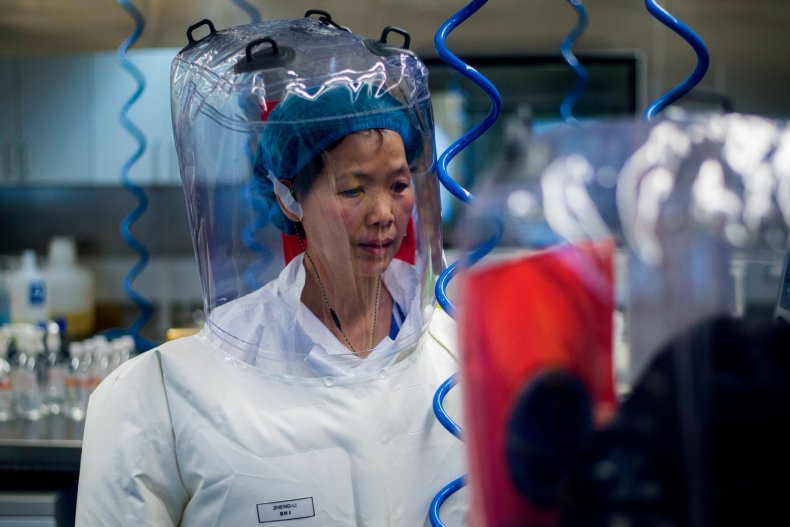 Shi said: "Our original aim for international cooperation is to work together for human health around the world, because we know that there are no borders in the research of existing and emerging infectious diseases. Such work requires scientists from all over the world, and governments to be open, transparent and cooperative and work together to prevent and control some of these new infectious diseases."
Shi said scientists from all different fields are needed to identify viruses, from field and laboratory work, to those who produce early warning models. "One small team cannot do such work alone," she said.
Jeremy Rossman, honorary senior lecturer in virology at the U.K.'s University of Kent, told Newsweek: "I agree with Dr. Zhengli. It is not the viruses that we know about that worry me, it's the ones that we've never seen before.
"We have many drugs and vaccines to many of the different influenza viruses, we even have a great vaccine against Ebola virus, but COVID-19 emphasizes the dangers and challenges of a completely new virus. It's impossible to say how many viruses are out there that pose a threat to humans and are likely to emerge into the human population. We need to prepare for the unknown threat, because these viruses are out there and they are a risk."
Rossman continued: "COVID-19 also shows the power and speed of modern scientific research, with the shortest time from virus discovery to vaccine candidate development in history. I hope that we will use the lessons we've learned with COVID-19 to ensure that we are better prepared for the next new virus, because there will be another, we just don't know what and we don't know when."
The Statista graph below shows countries with the most cases of COVID-19.
This article has been updated with comment from Jeremy Rossman.