China's President Xi Jinping has told his Russian counterpart Vladimir Putin that Beijing supports resolving the Ukraine crisis through negotiation.
The two leaders spoke on the phone on Friday morning and Xi reportedly urged the Russian president to abandon "the Cold War mentality."
China had previously called for a peaceful resolution to the crisis, but blamed the U.S. for sending weapons to Ukraine and declined to refer to Russia's actions as an invasion.
"Recently, the situation in eastern Ukraine has been undergoing rapid changes, which attracts increased attention from the international community," Xi said, according to a readout of the call from Chinese broadcaster CCTV that was also reported by Russian outlet RIA Novosti.
"China supports the settlement of the problem between Russia and Ukraine through negotiations," Xi added.
The phone call was confirmed in a tweet from China's assistant minister for foreign affairs, Hua Chunying, who wrote: "President Xi Jinping has just spoken with his #Russian counterpart on the phone. President Vladimir Putin said that Russia is willing to have high-level dialogue with #Ukraine."
CGTN, a Chinese state-run English-language cable news service, reported on Friday morning that Xi had urged Putin to "abandon the Cold War mentality."
"China is willing to work with all parties in the international community to advocate a common, comprehensive, cooperative and sustainable security concept," Xi reportedly told the Russian president.
Xi's call for negotiations may be seen as a significant intervention after China has behaved cautiously over the past few days amid the ongoing crisis.
On Friday morning, before the details of the call were released, China's Ministry of Foreign Affairs spokesman Wang Wenbin gave a briefing that declined to condemn Russia's actions and didn't provide suggestions about how dialogue could take place between Russia and Ukraine.
Wang reiterated that China understood "Russia's legitimate concerns on security issues," while Chinese Foreign Minister Wang Yi made a similar point on Thursday during a phone call with Russian Foreign Minister Sergei Lavrov.
"China respects each country's sovereignty and territorial integrity," Wang said. "At the same time, we also see the Ukraine problem has a complex and particular historical state of affairs and we understand Russia's reasonable concern on security issues."
President Joe Biden refused to comment on Thursday when he was asked if the U.S. was asking China to put pressure on Russia due to the conflict. China is a key Russian ally.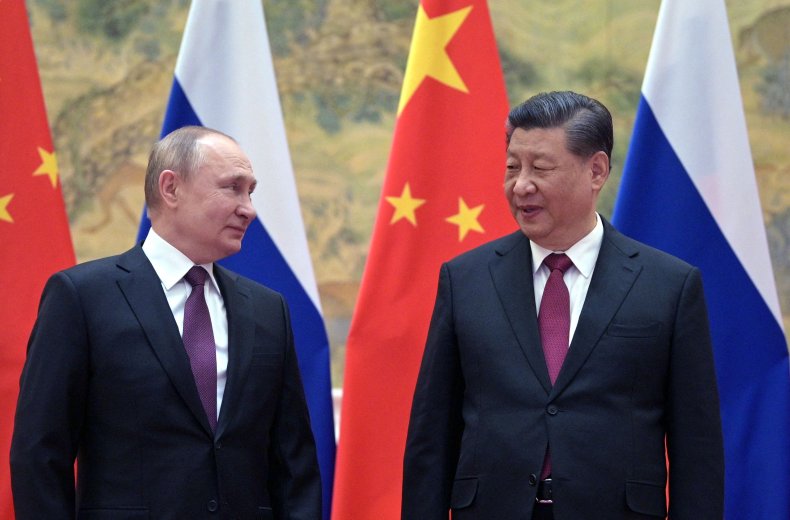 Update 02/25/22 at 8.13 a.m. E.T: This article was updated to include more information throughout.