China Communist Party Kicks Out General Who Killed Himself
The ruling Communist Party of China has expelled a former senior general who killed himself last year during a corruption probe.
Zhang Yang, a former member of the Central Military Commission and head of its Political Work Department, had his Communist Party membership posthumously revoked and any of his property pertaining to the investigation was set to be confiscated, according to a People's Liberation Army statement cited Tuesday by China's official Xinhua News Agency. He was previously stripped of his rank by the Chinese armed forces, it added.
The military had reportedly found Zhang guilty of offering and accepting bribes, as well as being in possession of vast property from unidentified sources, violating Chinese Communist Party rules. The Chinese military described his case as "extremely serious" with "extremely vile" influences.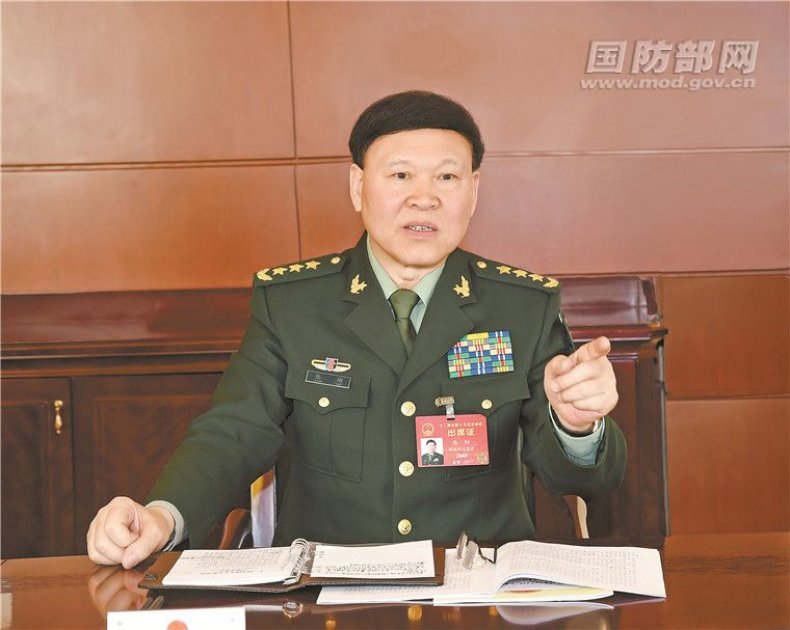 Zhang was once a celebrated member of the Chinese armed forces and was cited by the Communist Party's official newspaper The People's Daily prior to being investigated and taking his own life. In December 2013, he met with retired U.S. generals in a bid to improve military relations between the two countries and, in May 2016, advised young cadets to study Chinese President Xi Jinping's directives to reform the armed forces.
Zhang was a member of the 17th and 18th Communist Party Central Committees, but his name was omitted from a list included in the 19th session released in September 2017. Also absent, Fang Fenhui, a fellow Chinese Military Commission member and a joint chief of staff, whom the Chinese military announced Tuesday would also be expelled from the Communist Party and stripped of his rank, according to a separate statement.
"Fang severely violated political discipline, the political code of conduct, the eight-point frugality code of the CPC Central Committee and the regulations and discipline of the military," the statement read, according to Xinhua, which cited similar charges to that of Zhang, including that Fang was behind "extremely serious violations involving a huge amount of assets and had caused an extremely bad influence."
Not unlike Zhang, he was said to "have been duplicitous, disintegrated politically and grown greedy economically, severely damaging the Party's cause and the image of the military."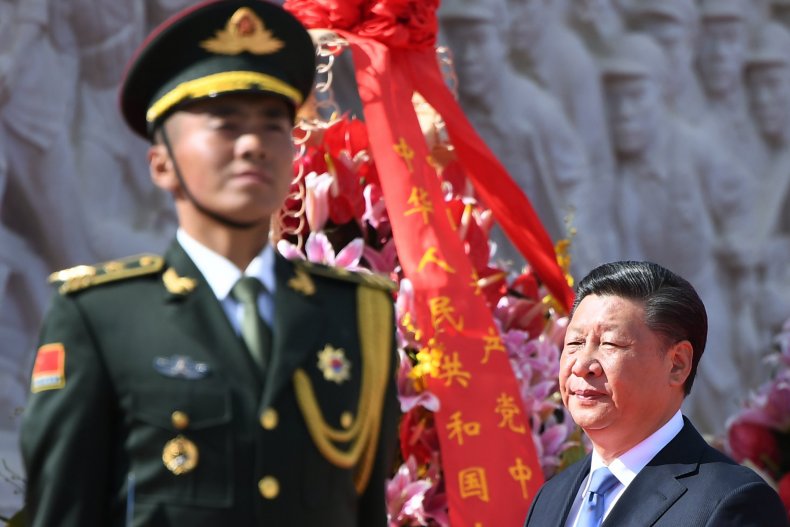 Both Fang and Zhang were reportedly placed under investigation in August 2017. Zhang was later found dead in his home on November 23. Authorities at the time were reportedly looking into his links to former Chinese Military Commission Vice Chairmen General Guo Boxiong, who was sentenced to life imprisonment in 2016 for taking bribes, and Xu Caihou, who was also arrested for bribery but died of bladder cancer in 2015.
The two men are the latest casualties of an anti-corruption crusade by Xi, who has sought to root out illicit activities even in the upper echelons of China's military and political elite. Last month, the China Anti-Corruption Research Center of the Chinese Academy of Social Sciences released the Blue Book of Combating Corruption and Upholding Integrity, which proclaimed Xi's efforts to be an "overwhelming victory," according to the state-run China News Service.