China Could See Over 630K Daily COVID Infections if It Drops Zero-Tolerance Goal: Study
A new study has revealed that China could see over 637,155 COVID cases on a daily basis if it ended its zero-tolerance strategy and adopted a pandemic approach similar to the one applied in the U.S.
China's zero-tolerance approach involves shutting down borders and putting any local areas with reported cases under lockdown to avoid the spread.
The report, which was published in China CDC Weekly on Wednesday, included the findings of four mathematicians from Peking University who argued that the country will be at risk if it lifted entry-exit quarantine measures without having more effective vaccinations and specific treatments.
"The estimates revealed the real possibility of a colossal outbreak which would almost certainly put an unbearable burden on the medical system," they said in the report that was published by the Chinese Center for Disease Control and Prevention.
The researchers said that China needs to have a variety of preparations in place before it drops its COVID policies, including different levels of non-pharmaceutical interventions and more hospital beds.
On Saturday, China had 25 confirmed COVID cases, according to South China Morning Post.
Some critics have argued that China's COVID strategy is harming the country's economy, and they have urged authorities to adopt a different approach that relies on evaluations of post-vaccination antibody levels and the duration of immunity after booster shots.
But researchers who used data for August from the U.S., Israel, U.K., Spain, and France found that China could see a daily of 454,198 cases if it applied a COVID approach similar to that imposed in France and 275,793 cases if it had the same approach used in the U.K.
China's zero-tolerance strategy also includes mandatory COVID tests to identify new cases every time a positive case was detected in a new part of the country and long quarantine periods that vary depending on the city and province, but it's at least 21 days, according to South China Morning Post.
Most of the countries listed in the research had a higher natural immunity ratio and vaccination rate than China, where only 54 percent of the population were vaccinated in August.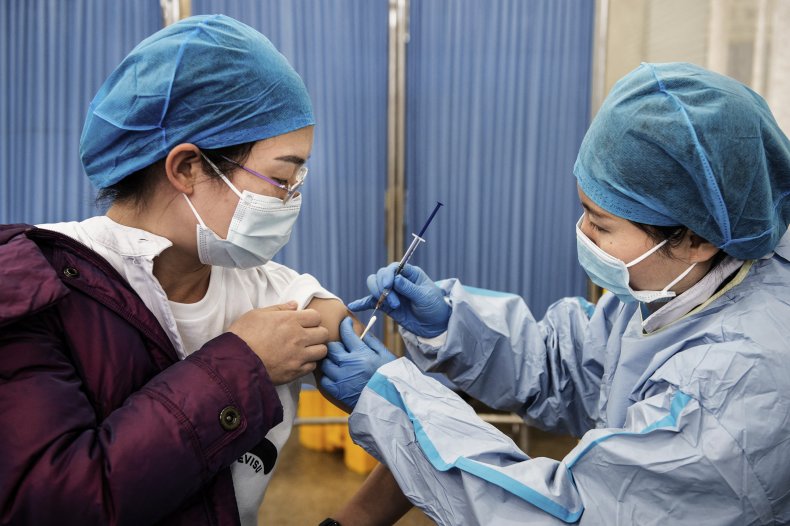 "Our findings have raised a clear warning that, for the time being, we are not ready to embrace 'open-up' strategies resting solely on the hypothesis of herd immunity induced by vaccination advocated by certain western countries," the report concluded.
The research findings came right before a new COVID variant called Omicron was detected in South Africa, prompting several countries to bring back travel restrictions.
On Friday, U.S. President Joe Biden announced a travel ban starting November 29 from South Africa, Eswatini, Mozambique, Malawi, Lesotho, Namibia, Zimbabwe and Botswana.