President Biden Warns New Omicron COVID Variant 'Spreads Rapidly,' Urges Booster Shots
President Joe Biden on Friday warned that the new Omicron COVID variant "spreads rapidly" and called for fully vaccinated people in the U.S. to get the COVID vaccine booster for protection against the new strain that was first discovered in South Africa.
"We don't know a lot about the variant, except that it is of great concern. It seems to spread rapidly," Biden told reporters in Nantucket, Massachusetts, on Friday, according to CBS News.
After a briefing with his chief medical advisor Dr. Anthony Fauci and the COVID response team, Biden decided to restrict travel from South Africa and seven other countries starting November 29 to curb the spread of the new variant, according to a statement by the White House.
The air travel restrictions apply to Eswatini, Mozambique, Malawi, Lesotho, Namibia, and Zimbabwe, and Botswana. Most non-U.S. citizens who were in those countries during the past 14 days will be banned from entering the U.S., Reuters reported on Friday.
No details were revealed about how long the bans will be in place.
Newsweek contacted the White House for comment, but didn't receive a response by the time of publication.
"Get your booster shot now, so you can have this additional protection during the holiday season," Biden urged fully vaccinated Americans. He also urged adults and children who didn't receive the COVID vaccine yet to "get vaccinated today."
On November 19, the U.S. Food and Drug Administration (FDA) and the Centers for Disease Control and Prevention (CDC) allowed all adults to get the COVID vaccine booster shot.
As of Thursday, only 1 in 10 eligible Americans have received a COVID booster shot, according to Our World in Data. About 37.5 million people in the U.S. have received the booster, the CDC said.
The president also pointed to the importance of global vaccinations as he urged countries worldwide to vaccinate their populations against the virus amid the spread of the new strain.
"The news about this new variant should make clearer than ever why this pandemic will not end until we have global vaccinations," he said in the statement. "The United States has already donated more vaccines to other countries than every other country combined. It is time for other countries to match America's speed and generosity."
The World Health Organization (WHO) met on Friday to discuss the new variant, which officials in South Africa first shared with the international organization on Wednesday.
"This variant has a large number of mutations, some of which are concerning," the WHO said in a statement on Friday.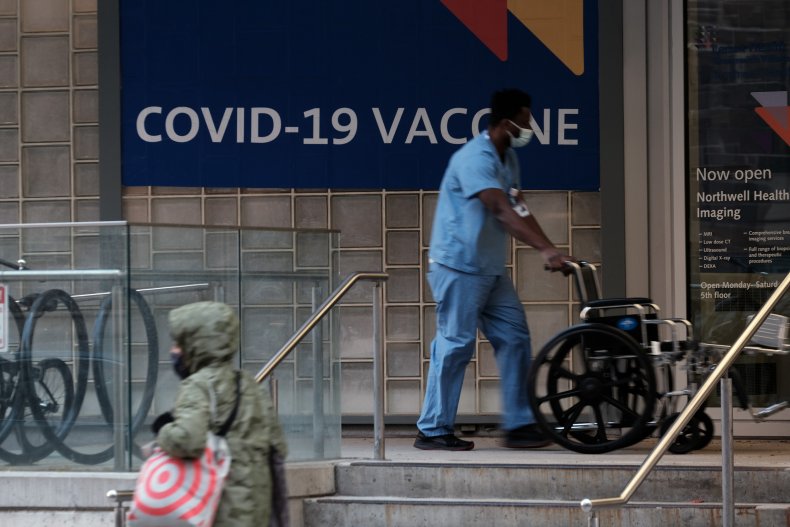 WHO said that the evidence gathered about Omicron so far "suggests an increased risk of reinfection." The organization also added that cases of the new variant are surging in "almost all provinces in South Africa."
Last month, WHO expressed its concern that most countries in Africa will be unable to vaccinate at least 40 percent of their populations by the end of 2021, a goal that the organization hoped that countries worldwide would achieve.
Only six countries in Africa had reached that goal by late November, according to figures compiled by Our World in Data. However, South Africa is not expected to reach that 40 percent threshold before the year ends.