China Court Sentences American Citizen To Death On Drug Charges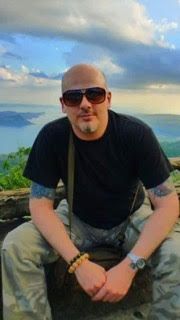 Mark Swidan, a Texan artist, photographer and aspiring businessman jailed in China since late 2012 on charges of conspiring to make and distribute methamphetamine, has been sentenced to death by a local court in Guangdong province.
According to John Kamm, an American businessman and human rights activist who has championed Swidan's plight, the April 30 verdict by the People's Court in Jiangmen, in southwest China, allows for the sentence to be commuted in two years, after which "it will be set to either life in prison or a fixed term of X years."
A Canadian and a Chinese citizen were also sentenced to death in the case, according to news reports. The Canadian, identified as Fan Wei, "is said to have led the multi-national criminal syndicate in Guangdong Province," together with an individual named as Wu Ziping, a Chinese national, The Daily Mail reported. Four Mexicans in the case were given suspended death sentences or life imprisonment, the court announced. All have 10 days to appeal their sentences.
Kamm said Tuesday evening he was mystified by the court's decision. Since 2013, the Jiangmen court has regularly applied for and been granted "extensions of the statutory requirement to announce a judgment no later than three months after the trial," he said in a statement on the site of the San Francisco-based Dui Hua Foundation, where he is executive director. "The Supreme People's Court in Beijing granted the extensions on more than 20 occasions. No explanation was provided to the family."
The original indictment against Swidan, he noted, states that he "played a secondary role in the alleged crime" and that "prosecutors recommended a lesser sentence." Kamm added that Swidan had "no history of criminal behavior, including using or trafficking in drugs."
He called the latest court decision "a sad day for justice in China."
In 2016, Kamm called the case against Swidan, now 44, "very flimsy." The principle "evidence," Kamm said then, was that Swidan once visited a factory where Chinese authorities allege the meth was manufactured, and that he had been in a room rented by another person where drugs were found. He said there was "no forensic evidence — no fingerprints, no DNA, no drugs in his system. Nor has evidence been presented of his 'coordinating' role — no emails, no logs of calls, etc." He added, "I am convinced that Mr. Swidan is innocent."
The State Department could not be immediately reached for comment. A U.S. consular official has regularly visited Swidan in jail since he was first imprisoned. Three years ago, one of those officials told Swidan's mother, Katherine, that her son was suffering from depression and "planning to kill himself," according to an email exchange she shared with Newsweek.
"We are asking the jail to please continue taking extra caution to ensure his safety," the official told her, "and to make sure they are aware and take very seriously his threats to commit suicide."
Katherine Swidan said she learned of her son's death sentence from a U.S. consul in China who "called me in Texas middle of night." In a tweet, she wrote that "Trump failed my son." The White House did not respond to a request for comment. In a 2018 post on her Facebook page, Katherine Swidan said her son had been "beaten for refusing to remove his US flag tee shirt and refused to denounce America." She said he had "lost 100 lbs."
Terry Lee, an Australian-educated Chinese entrepreneur who shared a cell with Swidan in 2014, told Newsweek three years ago that, "It was a hell place [sic] indeed."
The men were forced to assemble plastic flowers with harsh chemicals that made them sick, he said in an email. The warden, he added, demanded that he spy on Swidan, but Lee said he supplied just enough information to keep the official happy.
This story has been updated with a statement from Mark Swidan's mother, Katherine Swidan.