China Responds to 'Politicized' Wuhan Lab Leak Theory
China said Monday that studies into the origins of COVID-19 "should not be politicized" after a new assessment led to fresh scrutiny into a possible laboratory accident in late 2019 in the central Chinese city of Wuhan.
Mao Ning, a spokesperson for the Chinese Foreign Ministry, pointed to the March 2021 findings of a joint WHO-China report that called the lab leak theory "extremely unlikely." That verdict was "a science-based, authoritative conclusion," she said at a regular press briefing in Beijing.
"Certain parties should stop rehashing the 'lab leak' narrative, stop smearing China and stop politicizing origin tracing," Mao said after The Wall Street Journal and The New York Times reported that the United States Department of Energy concluded, with "low confidence," that SARS-CoV-2 had emerged as a result of a lab mishap.
The DOE, which oversees U.S. national laboratories, was previously undecided about the virus's origins. It now joins the FBI's own "moderate confidence" assessment as only the second agency to side with the lab leak theory. Four other agencies still lean toward natural transmission as the most likely explanation for the initial outbreak, while two remain undecided.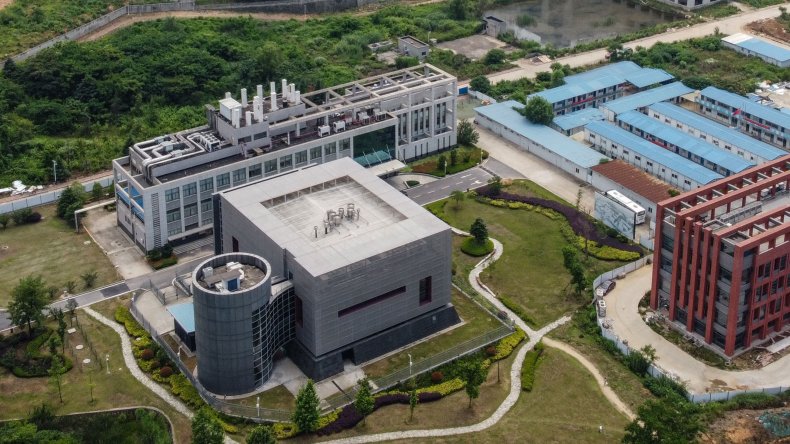 The WHO-China report published almost two years ago was the only authoritative assessment the United Nations health agency was able to produce about the start of the pandemic. Beijing appointed half the researchers on the mission, restricted the team's access to critical data, and blocked WHO attempts to conduct a phase-two study that included a review of Wuhan's surroundings.
Beijing's decisions went some way toward undermining the report's eventual findings, which were largely dismissed by American officials. As a result, the phase-one mission report lacked "extensive recognition from the international community," contrary to China's claim.
Four months after taking office, President Joe Biden ordered the U.S. intelligence community to determine the likely origins of the virus behind the disease that has now killed at least 6.8 million people worldwide, including upward of a million Americans. The report after 90 days was inconclusive, but the agencies judged the virus was not a biological weapon and wasn't released with Beijing's knowledge.
Maria Van Kerkhove, the WHO's technical lead on COVID, said at a press conference on February 15 that the unsuccessful phase-two plans later morphed into the Scientific Advisory Group for the Origins of Novel Pathogens (SAGO), a multinational panel that included Chinese experts, announced in October 2021.
"I think we need to be perfectly clear that WHO has not abandoned studying the origins of COVID-19. We have not and we will not," Van Kerkhove said in Geneva. "But let me also be very clear that we continue to ask for more cooperation and collaboration with our colleagues in China to advance studies that need to take place in China."
"We will follow the science. We will continue to ask for countries to depoliticize this work, but we need cooperation from our colleagues in China to advance this," she said.
"We will not stop until we understand the origins of this. And it is becoming increasingly difficult because the more time that passes, the more difficult it becomes to really understand what happened in those early stages of the pandemic."
Tedros Adhanom Ghebreyesus, the WHO's director-general, said origin tracing remained "very, very important and very crucial." He said he wrote to "a top official in China" seven weeks ago "asking for cooperation because we need cooperation and transparency and the information we asked in order to know how this started."
"So, I assure you that we will continue to push, we will continue to pursue until we get the answer because this is scientifically correct and morally correct to really pursue and understand the answer to the origins and how this pandemic has started," Tedros said.
Earlier on February 15, Wang Wenbin, another spokesperson for the Chinese Foreign Ministry, urged the WHO and SAGO to "take a close look" at Fort Detrick, a U.S. Army base in Maryland, for clues.
Beijing's officials, aided by China's state media, spun up their own COVID origins conspiracy in March 2020 in response to the Trump administration's certitude in the Wuhan lab leak theory. They now periodically mention possible origins in America to draw equivalence.
China's leaders, meanwhile, are eager to put the pandemic behind them after abruptly dismantling anti-virus controls—causing a surge in infections and potentially more than a million deaths—in favor of stabilizing the Chinese economy.
Do you have a tip on a world news story that Newsweek should be covering? Do you have a question about China? Let us know via worldnews@newsweek.com.