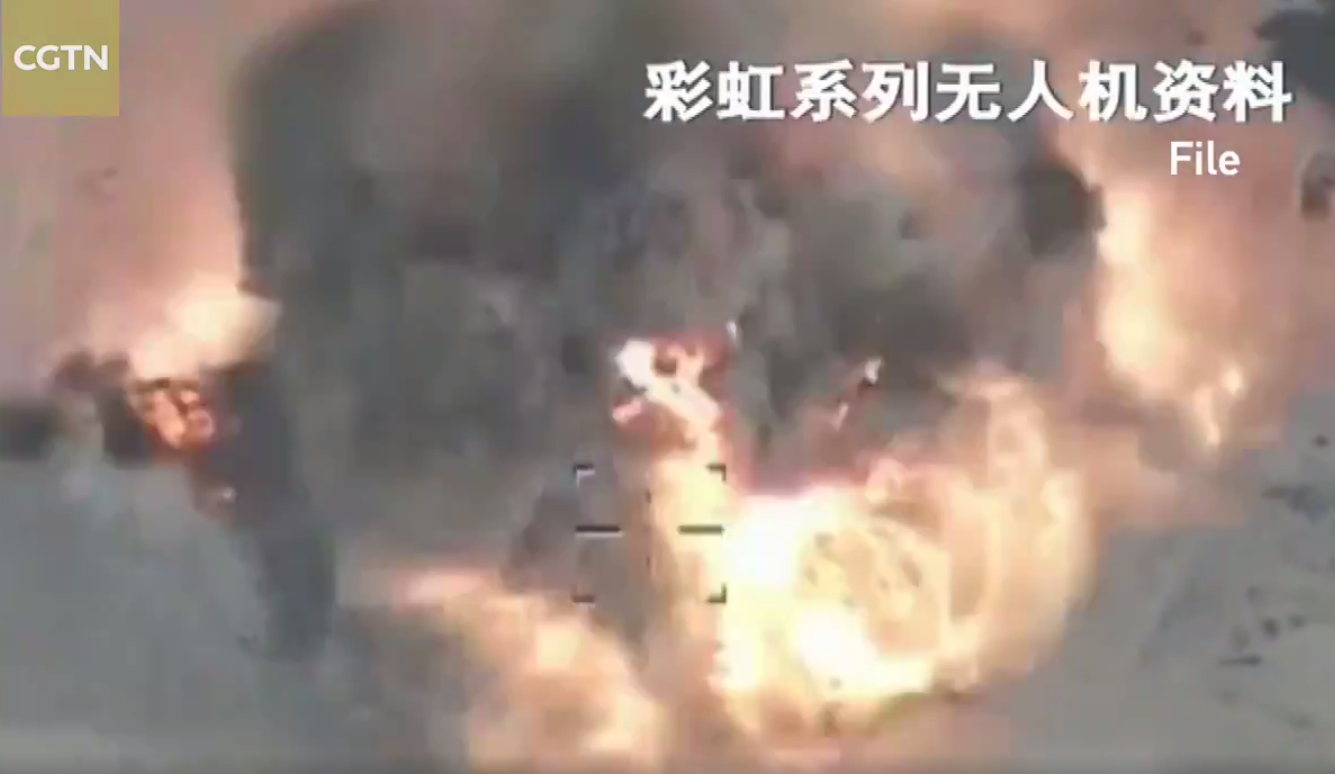 China has begun producing its deadliest drone for international buyers, and it may give an American classic a run for its money on the market.
China's CH-5 is the latest, most capable product to come out of the Chinese Aerospace Science and Technology Corporation's Caihong, or Rainbow, series of unmanned aerial vehicles, also called Clever Hawk on the company's website. The drone, capable of conducting both combat and reconnaissance missions, can reportedly stay in the air for up to 60 hours and be modified to fly for up to 120 hours, covering over 6,200 miles and carrying 16 air-to-surface missiles, feats that CH-5 designer Shi Weng said left the U.S.-made General Atomics MQ-9 Reaper "in the dust," according to United Press International. The CH-5 was first developed in 2015, and the mass-production model intended for sale overseas made its debut flight Friday.
Related: China ready for 'war' with India, holds live-fire drills near border
"Today's flight means the CH-5's design has been finalized and we are ready to mass-produce it," CH-5 Project Manager Ou Zhongming told China Daily after the test, which lasted about 20 minutes at an airport in the province of Hebei.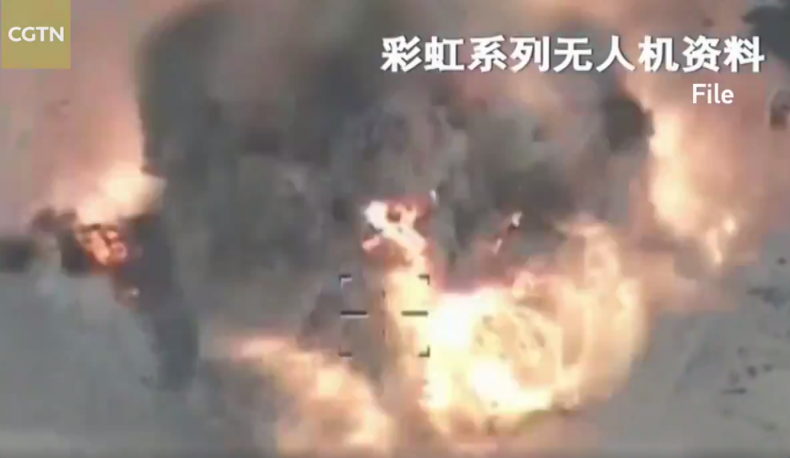 As well as potentially outperforming a variant of the world's first air-to-surface combat drone, "the CH-5 may come in at less than half of the price" of its nearly $17 million U.S. competitor, Wang Song, an associate professor with Beihang University's school of aeronautic science and engineering. told the South China Morning Post, which cited Chinese state media reports as saying the CH-5 was simple enough to be used by an undergraduate student with a basic knowledge of aviation.
The drone can reportedly be fitted with an array of high-tech sensors and upgrades allowing it enhanced detection of targets further away or underwater. Wang said the CH-5's main vulnerability is that it cannot climb beyond an estimated 29,527 feet, which would leave it open to anti-aircraft fire, unlike the Reaper, which can reach beyond 49,200 feet. The aircraft's ceiling was projected to be even lower by U.K.-based security group IHS Jane's 360, which places the CH-5's limit at less than 22,3000 feet, based on a 2015 report.
The massive aircraft has a wingspan of nearly 69 feet and is about three times the size of the CH-4B, which was used by Iraqi forces against the Islamic State militant group (ISIS) and looks quite similar to the Reaper, according to Popular Mechanics.
In addition to Iraq, the Middle Eastern countries Egypt, Saudi Arabia and the United Arab Emirates have purchased previous CH models, as have about a dozen other nations. While Ou did not disclose any potential buyers for the latest CH model, several countries have already expressed interest, according to The Diplomat.