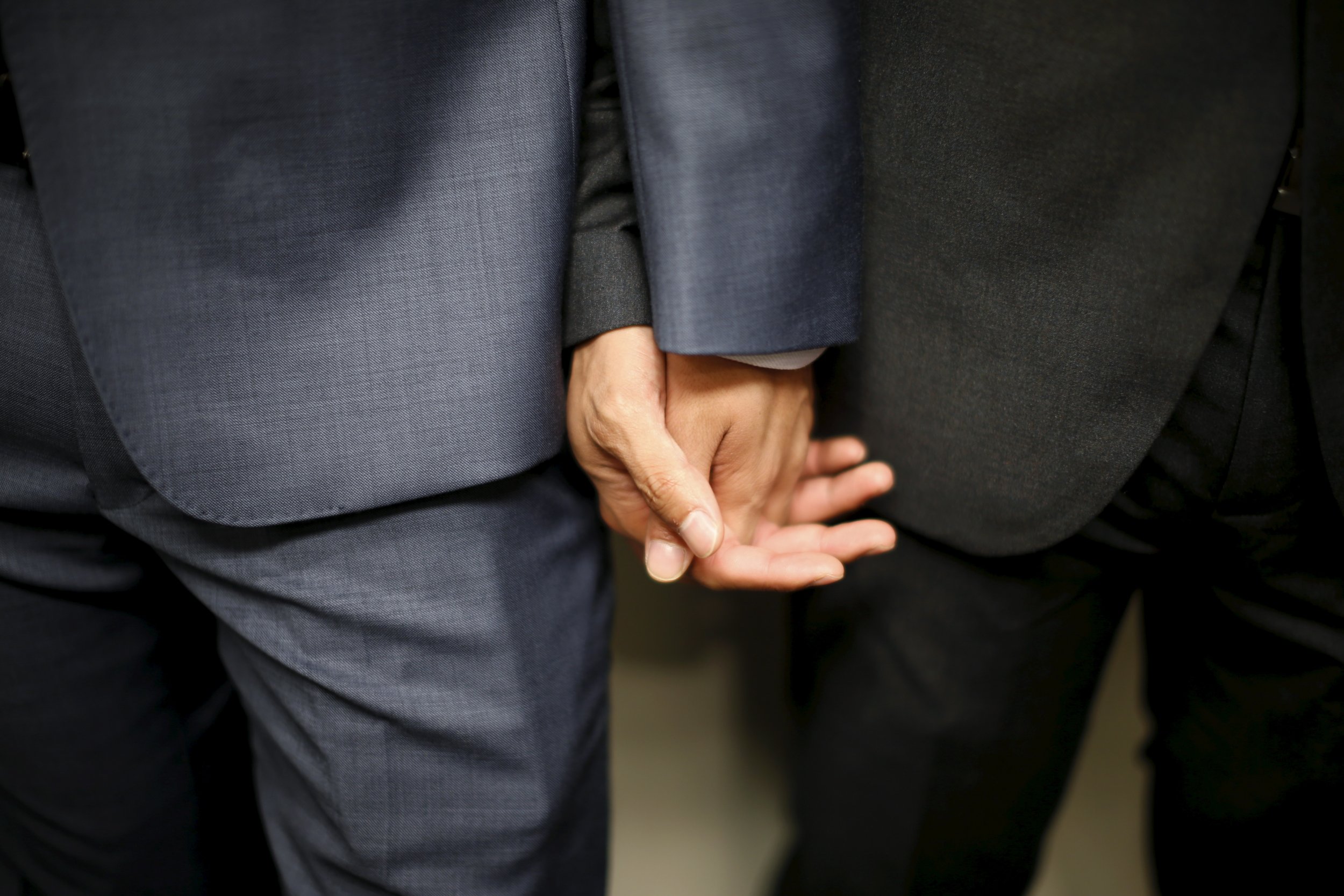 A court in China has dismissed a same sex couple's application to marry in a landmark case.
The court in the central city of Changsha rejected a suit brought by Sun Wenlin, 26, against the local civil affairs bureau for refusing to issue a marriage certificate for Sun and his partner, Hu Mingliang, AP reported. The case was dismissed after just a few hours on Wednesday morning.
Despite the ruling, the case attracted significant attention and is believed to be China's first same sex marriage case. Several hundred cheering supporters gathered outside the courthouse and around 100 spectators were allowed in before court officials had to turn people away due to a lack of capacity.
Sun told The Guardian that he believed the court had been "too cautious" and that he would continue to appeal. "I think it is worthwhile. It catches people's attention and it will help our opinions spread," said Sun.
Homosexuality was decriminalized in China in 1997 and taken off the list of official mental disorders in 2001, but there is no legal provision for same sex marriage or civil partnerships, according to LGBT rights NGO OutRight Action International.
China is also facing another test case involving a transgender employee. An employment arbitration panel in the southwestern city of Guiyang began hearing a workplace discrimination case on Monday brought by "Mr C," a transgender employee who was sacked for dressing like a man after being born as a woman. "Mr C" is seeking an apology and compensation from his firm, the Financial Times reported.