China Jails Blogger Who Questioned India Border Clash Death Toll
A Chinese blogger who questioned the government's account of last summer's deadly border clashes with India has been sentenced to eight months in prison.
Qiu Ziming, 38, becomes the first person to be prosecuted and sentenced under a new law prohibiting the defamation of Chinese heroes and martyrs. The guilty verdict and punishment were announced by Jianye District People's Court in Nanjing, Jiangsu, on Monday.
Qiu, a former investigative journalist with a large social media following, was arrested on February 19 after he cast doubt on the government's official death toll from the Galwan Valley clash last June. Chinese state broadcaster CCTV said four People's Liberation Army soldiers died and a fifth was seriously injured during the skirmish along the Line of Actual Control, but Qiu suggested there must have been more losses.
He was held and formally prosecuted on March 1, the same day an amendment to China's criminal law came into effect, allowing courts to punish those who defame the country's war dead with up to three years behind bars.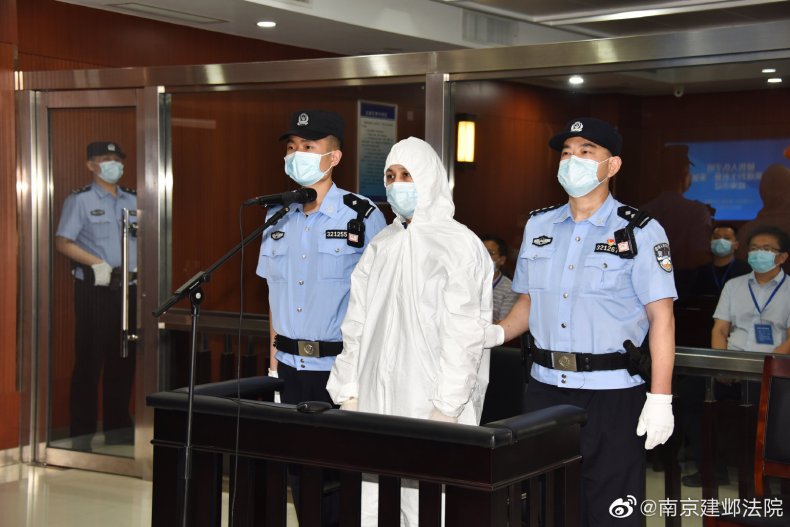 A statement by the district court said the Weibo blogger entered a guilty plea and admitted to making two defamatory posts at 10:29 and 10:46 a.m. local time on the day of the incident.
Qiu "misrepresented the deeds of heroic frontier troops" and "defamed their heroic spirit, reputation and honor," the announcement continued. The court found his posts "provoked public indignation and had an adverse effect on society."
According to the statement, Qiu confessed his crimes and promised never to offend again. His confession and his acceptance of punishment led the court to show leniency.
He was handed a sentence of eight months and ordered to make a public apology through a major website or national media within 10 days of the verdict.
Following last summer's border clash in the Himalayas, the Indian government said 20 of its soldiers had been killed and 76 were injured. China did not announce its casualties until eight months later.
Qiu, who posted from his Weibo account "Labixiaoqiu," wrote at the time: "All four soldiers who died were trying to rescue [the officer]. If the rescuers themselves died, then there must have been more who couldn't be saved."
"This shows that there must be more than four people dead," he added.
Qiu was among six people across China who were arrested for making similar remarks. Local authorities were also pursuing a seventh, who they identified as a teenager living overseas.
Qiu's 2.5 million Weibo followers made him the most high-profile individual in the group. The others offenders were handed lighter sentences, measured in days and weeks.
After Qiu's arrest, Weibo, which has more than 550 million active monthly users, said it would suspend the blogger's main account for one year. The website would also remove his affiliated account—"Qiuyexing"—for the same period.
The former journalist has already made one public apology while in detention. On the day charges were announced, a video aired on CCTV's prime-time news segment, Xinwen Lianbo, showed Qiu confessing to two prosecutors inside a police station.
"I feel very guilty and very remorseful about my actions," he was heard saying from behind metal bars.