China's state-run media boasted Monday about the People's Liberation Army (PLA) Air Force setting a "new record" for most airspace intrusions ever, with Beijing sending warplanes for the most days in any month on record.
Taiwan's Ministry of National Defense revealed that two PLA military aircraft made forays into the island's southwest air defense identification zone (ADIZ) on November 30, marking the 26th day last month that similar sorties had occurred.
It was the one day more than the 25 observed in October and represented now "routine" missions to safeguard Chinese sovereignty and territorial integrity, Communist Party newspaper Global Times said in its report.
Like clockwork, the defense ministry revealed that a PLA aircraft had entered Taiwan's airspace Tuesday morning. The ministry dispatched interceptors to head it off. The self-ruled island has been publishing public records of PLA warplane sightings on its website since November.
China claims ownership of Taiwan and describes it as a breakaway province destined to be reunified with the mainland—if necessary by force. It aggressively warns against any form of communication or exchange between Taipei and foreign governments.
However, under the presidency of Donald Trump, Taiwan has seen an unprecedented amount of support from the U.S. in the form of multibillion-dollar defensive weapons sales, as well as vocal backing from outgoing Secretary of State Mike Pompeo.
Taiwan has spent $11.8 billion on U.S.-made weapons this fiscal year. It means the self-ruled democracy is on course to be America's number one customer in 2020, de factor U.S. ambassador Brent Christensen, director of the American Institute in Taiwan, revealed on Saturday.
In addition to the 10 arms deals agreed by Taiwan's government and the Trump administration since 2017, President Tsai Ing-wen also welcomed the visit of Secretary of Health and Human Services Alex Azar in August.
It was the highest cabinet-level call by a U.S. official since Taipei and Washington had ended formal diplomat ties in 1979, but it was then followed by a brief stopover by Under Secretary of State Keith Krach the very next month.
Last week, Taiwan's foreign ministry described Trump as having elevated U.S.-Taiwan relations to a "historic high."
The string of activity angered Beijing, which, besides calling out Washington at its daily press briefings, also began flying sorties across the Taiwan Strait median line and into Taiwan's air defense identification zone as warnings.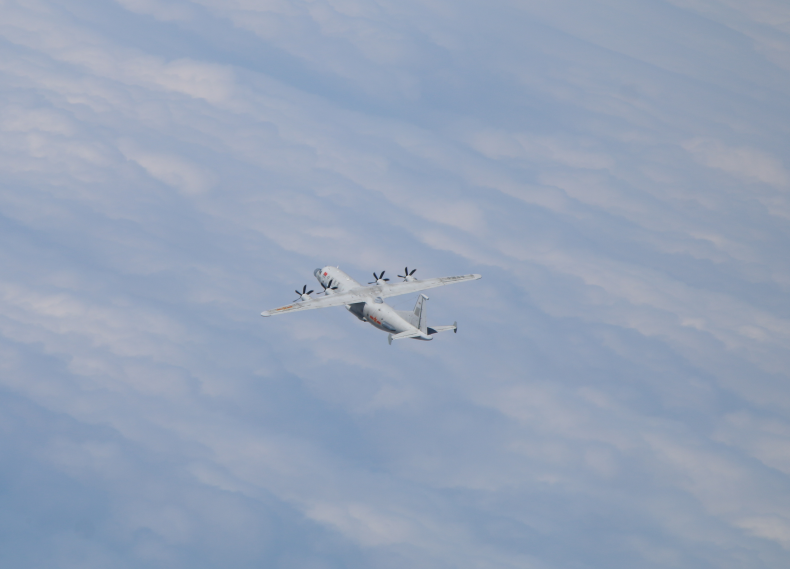 In October, Taiwan's Defense Minister Yen De-fa revealed that the Chinese Air Force had made the most incursions into Taiwan's airspace since 1990, bringing cross-strait military tensions to their highest in recent memory.
Global Times said the aircraft sorties, which are conducted by the PLA Eastern Theater Command, was done in response to "unfriendly military activities in the Taiwan Strait."
It referred to the USS Barry, an Arleigh Burke-class guided-missile destroyer with the U.S. Seventh Fleet that sailed through the narrow channel of water last month.
The majority of warplane sorties near Taiwan have been by military variants of the Shaanxi Y-8, including those equipped for recognizance and electronic warfare.
The aircraft fly more strategic missions in order to track surface and underwater vessel movements by the navies of Taiwan and the United States, the newspaper said.
Last month, reports revealed that the U.S. had also been flying its own military aircraft into Chinese airspace, while in October the South China Sea Probing Initiative—a Beijing think tank—told Newsweek that under President Barack Obama the U.S. had gradually doubled its number of spy plane missions near China.