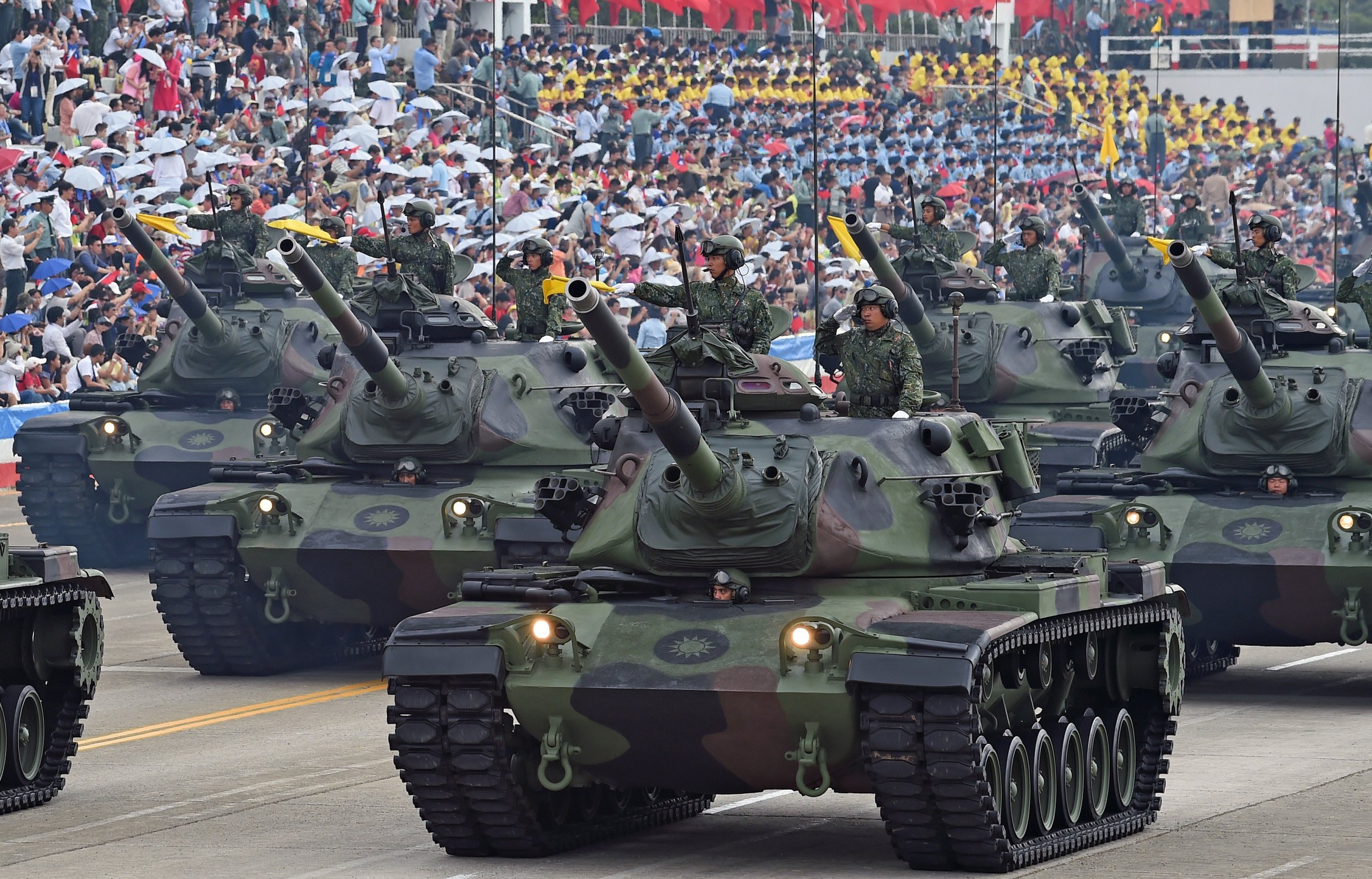 The president of Taiwan has warned that the military threat posed by China grew more potent "every day," and that Beijing's expanding influence should be of concern to any country with interests in Asia.
Speaking with CNN in the capital city of Taipei, Tsai Ing-wen said China was growing more assertive and confident under the leadership of President Xi Jinping, who was made leader for life last year.
"With China becoming increasingly strong and ambitious, we are faced with growing threats," Tsai said. "Our challenge is whether our independent existence, security, prosperity and democracy can be maintained. This is the biggest issue for Taiwan."
Taiwan has been an independent nation for more than 70 years. Officially called the Republic of China, the island was the last remaining bastion of the nationalist forces that lost the Chinese Civil War. It was made the Republic of China's capital in 1949.
But China still considers the island—sitting 80 miles from the Chinese coast—an intrinsic part of the country. Under its "one-China" policy, the Communist Party has kept ts commitment to bring the island nation under Beijing's control, whether through diplomatic or military means.
Taiwan's status has been a diplomatic flashpoint between the U.S. and China for generations, with American lawmakers committed to weapons deals and military deployments to protect Taiwan and its 23 million people from a Communist Party takeover.
Tsai told CNN that now, more than ever, such support was needed. "If it's Taiwan today, people should ask who's next?" she said. "Any country in the region—if it no longer wants to submit to the will of China, they would face similar military threats."
Since Tsai led her pro-independence Democratic Progressive Party to power in 2016, relations between Beijing and Taipei have deteriorated. Keen to show its continued commitment to refunification, China has increased military patrols and live-fire exercises near the island, while also leveraging economic pressure.
In January, Xi said the island's independence was a "dead end," and called on Taiwan to make "peaceful reunification" possible. "We make no promise to renounce the use of force," he added.
Tsai explained the speech "alarmed us that Taiwan's independent existence may be changed," but suggested such bellicose language only serves to alienate the Taiwanese from Beijing. "China's behavior has only backfired in Taiwan," Tsai said.
Nonetheless, Tsai stressed the need "to be prepared at all times" in case China decides to forgo diplomacy and reunite the two nations by force. Admitting a conflict would be hugely imbalanced, the president said her country was on "on alert 24/7."
"What we are expecting is, after withstanding the first wave of Chinese attacks ourselves, the rest of the world would stand up to exert strong pressure on China," she said.
Though Tsai did not say it, the U.S. would be expected to lead any support of the island in a conflict against forces from the mainland. In January, the U.S. sent two warships through the Taiwan Strait as a message of continued support for Taipei.
The president argued that China was determined to establish a "global hegemony" and that Taiwan would be first in line if Beijing began to push beyond its own border. But, she said, the island nation would not be the last.
"I believe this is not just an issue of Taiwan under attack, but a reflection of China's willingness to use force for its expansionist policy," Tsai said. "It's not just Taiwan's interests at stake, it's the whole region's or even the whole world's."