Chinese General Hopes Military Will Take Back Taiwan Before Next Generation's Hair Turns Gray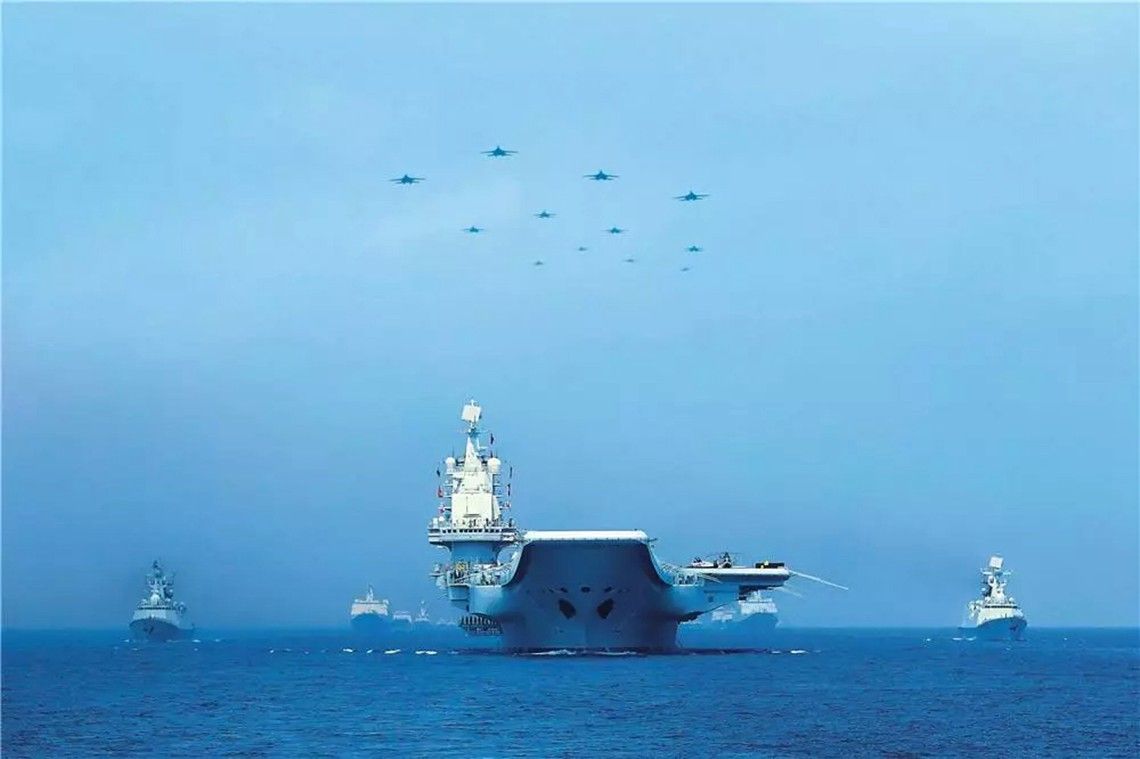 An aging Chinese general who dedicated half a century to serving his country said he hoped that the next generation would not have to wait as long to witness reunification with Taiwan.
In an interview published Wednesday by the Hangzhou news outlet, Lieutenant General He Lei, former vice president of the People's Liberation Army Academy of Military Sciences, hailed China's rapid rise to global power in the 40 years since former leader Deng Xiaoping set out on a path of massive reforms. Having enlisted a decade earlier under the rule of founding revolutionary Mao Zedong, He said that "there is only one thing I still hope for in my 50 years of military service: the reunification of the motherland."
The ruling Chinese Communist Party has been in power since Mao's 1949 victory, when the nationalist Kuomintang government was expelled to Taiwan. Despite Taiwan's autonomy ever since, the lieutenant general said that in order "to achieve the Chinese dream of national rejuvenation and realize the reunification of the country, this is one hurdle that we have to cross," as translated by the official Chinese Military Online.
"I still remember an old marshal once said that we waited for Taiwan's return to the motherland for so long that our hair turned gray," he added. "Unfortunately, the old marshal passed away some years ago. I, as a successor and a veteran of 50 years, have had my hair turned grey too. But I hope that the next generation will not have to wait for so long."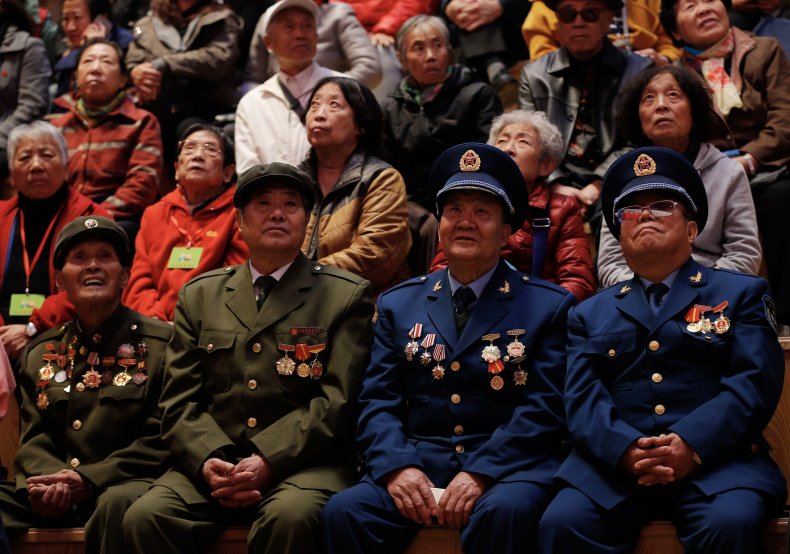 The United States has maintained limited contacts with Taiwan—officially the Republic of China—since withdrawing recognition of the self-ruling island nation in favor of the mainland People's Republic of China in early 1979, around the same time that Deng's reforms began to take place. The U.S. has sold military equipment to Taiwan and sought to expand diplomatic contacts between the two with Trump at the helm, thus infuriating Beijing at a time of already heightened tensions.
Chinese President Xi Jinping has embarked on a sweeping reorganization of the world's largest standing military force, focusing on developing new technologies and modernizing its warfighting capabilities by 2050. The Chinese leader has placed particular emphasis on boosting maritime power and attended the country's largest-ever naval parade in April.
The historic demonstration was followed by a series of Chinese military moves in the waters surrounding Taiwan, and prompted the island to respond with its own show of force. Xi has pledged to reunify the island by force, if necessary, while the Pentagon has increasingly raised concerns with what it perceived to be destabilizing moves by Beijing in the South China Sea region.
China has maintained vast territorial claims over the South China Sea, including over the entirety of a set of small islands also claimed by Malaysia, the Philippines, Taiwan and Vietnam. While each of these countries has established some degree of military presence within the land formation, the Chinese armed forces have far outpaced rival claimants by building what appeared to be communications centers and landing heavy bombers on airstrips—angering Washington, which has felt its own interests in the region threatened.
A report published Tuesday by the Center for Strategic and International Studies' Asia Maritime Transparency Initiative concluded that China's construction on the contested islands continued.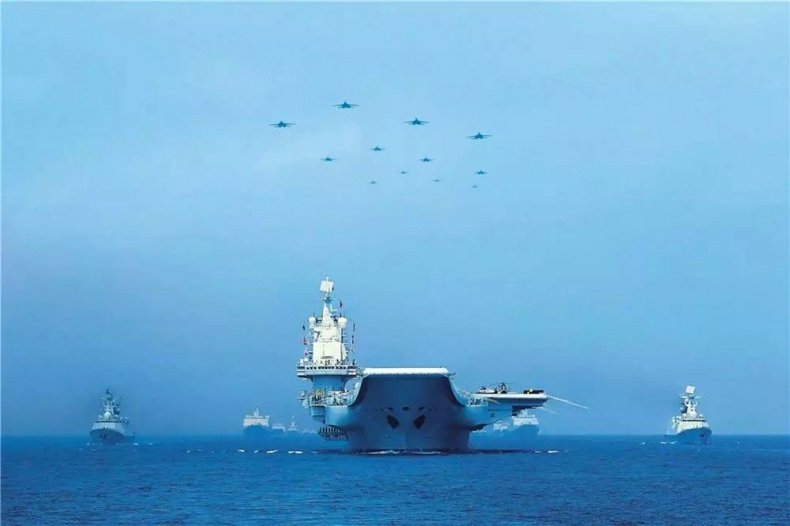 Controversy over Taiwan recently erupted within the Asian entertainment industry Saturday when Taiwanese filmmaker Fu Yue tearfully pleaded for her country to "be treated as a truly independent entity" upon accepting an award at the Golden Horse Awards ceremony, prompting Chinese television to censor the broadcast. Chinese actors Tu Men and recently disgraced Fan Bingbing defended their country's official position in response.
Meanwhile, relations between Washington and Beijing have fallen out over an ongoing trade dispute, leading Trump to place tariffs on $250 billion worth of Chinese goods and threaten to escalate with measures against up to $260 billion more. China has retaliated with tariffs of its own, but negotiations have reportedly resumed to solve the crisis.
Trump and Xi were set to meet at the G-20 summit scheduled for the end of this month and early next month in Buenos Aires, Argentina.