China was set to launch a new five-day set of drills designed to demonstrate the country's ability to make good on its promise to retake the island of Taiwan.
China announced the People's Liberation Army (PLA) maneuvers through a notice published Monday by the Zhejiang Maritime Safety Administration, warning vessels to avoid a stretch of sea spanning from Zhoushan to Wenzhou off the coast of the eastern province and north of Taiwan. The exercise, which reportedly comprises an area around the size of Taiwan, was scheduled to last from Wednesday through Monday and, according to one local expert, would send a message to the self-ruling island.
"The drill's main objective is to send a serious warning to Taiwan separatists," Chinese military commentator Song Zhongping told Chinese Communist Party newspaper The Global Times.
"The PLA Air Force and Navy have been frequently conducting island encirclement exercises. The drill this time will add up and form a military deterrence of high pressure against the Taiwan separatists," he added.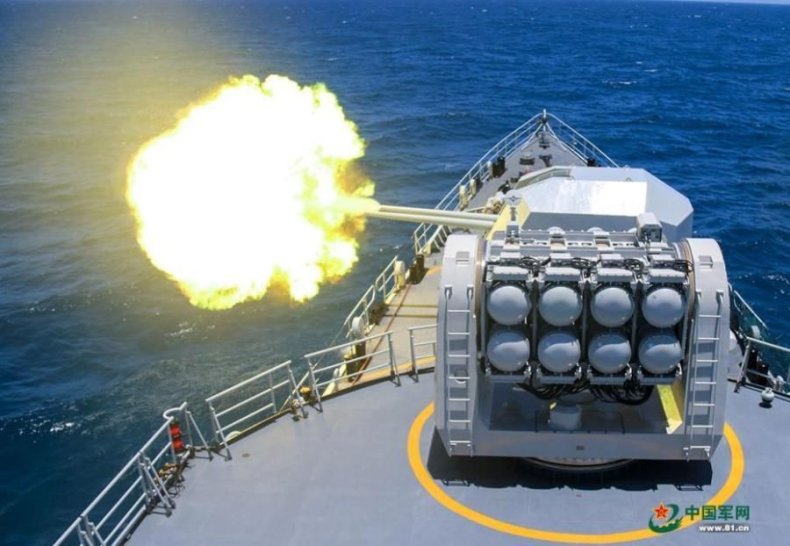 As China increasingly flexes its military might in nearby disputed waters, it has also stepped up threats to reunify Taiwan by force if necessary. The Taipei-based government was established on the island in 1949 after losing a civil war to the Communist forces that went on to found the current Chinese government in charge in Beijing. China considers Taiwan to be a breakaway province that will eventually be once again placed under mainland rule.
The U.S. initially refused to recognize the communist government in Beijing, but since 1972 has considered it to be the sole representative of China and abandoned normal diplomatic relations with Taiwan. The U.S. has, however, continued to sell weapons to Taiwan and, under President Donald Trump, has expanded diplomatic relations between the two countries.
Related: Taiwan deploys 15 more helicopters amid tensions with China
These moves have been poorly received by China, which responded to Taiwanese Mainland Affairs Council Minister Chen Ming-tong's visit to Washington. "We firmly oppose official interactions between the U.S. and Taiwan in any form," according to Foreign Ministry spokesperson Hua Chunying. She told reporters at a press conference Wednesday that the U.S. should respect previous diplomatic agreements regarding the conflict and "uphold the larger picture of the China-U.S. relations with concrete actions."
Chinese President Xi Jinping has set out to modernize his country's armed forces, especially by expanding its naval power, and has recently intensified military maneuvers in and around the strait that separates China and Taiwan. In response to China's amassing of military might, Taiwan deployed a new squadron of 15 Apache attack helicopters on Tuesday.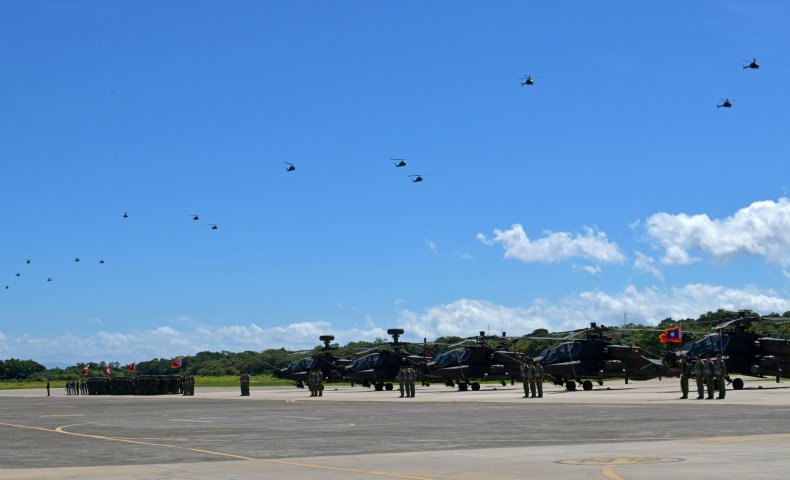 This Chinese military buildup has also raised concern in Washington, which has an extensive military presence across the Pacific—especially in Japan and South Korea—and in the territory of Guam. The U.S. has challenged Beijing's extensive territorial claims across the South China Sea and has accused the Chinese military of building secret island bases to enforce these claims.
China has countered these accusations by contending that it has a right to defend its sovereign territory in the South China Sea and has warned the U.S. against interfering in the area. China and Russia, which have sought greater defense ties in recent years, have also criticized the deployment of advanced U.S. missile systems in the Asia-Pacific, claiming they undermine regional stability.