China Mocks 'Big' Balloon Threat in U.S. Amid Ohio Train Derailment
Chinese officials are using the train derailment in Ohio to mock the United States concerns about the suspected spy balloon that was shot down earlier this month.
On Tuesday, Chinese Foreign Ministry Spokesperson Hua Chunying tweeted, "Apparently some in the US take a wandering civilian balloon as a big threat while the explosive train derailment and toxic chemical leak Not. #OhioChernobyl."
The slow response to the February 3 derailment in East Palestine, Ohio has been widely criticized by many as top federal officials took more than a week to address the fiery accident. The derailment resulted in a toxic chemical leak that forced thousands of residents to evacuate their homes.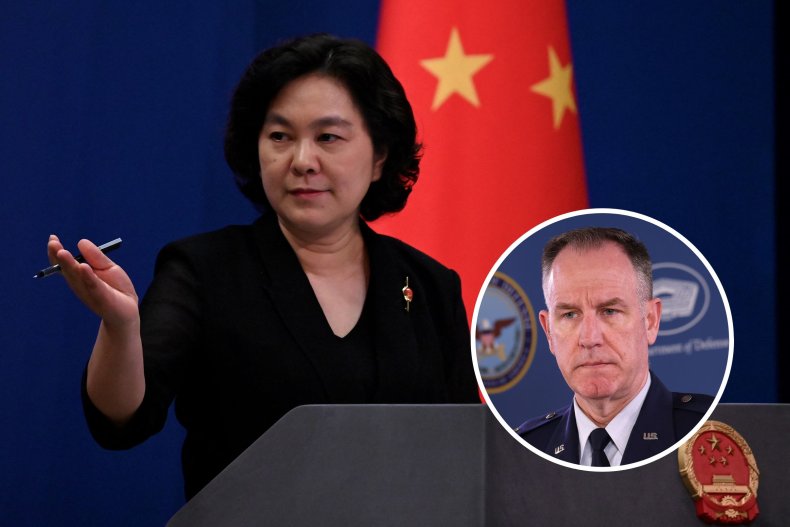 Hua's remarks come more than a week after the U.S. shot down a surveillance balloon off the Carolina coast on February 4. American defense officials made the decision to shoot down the spy balloon after determining that Beijing allegedly intended to use it to collect intel on sensitive military sites.
However, China has denied those claims, insisting that the orb is a civilian research "airship," mainly used to gather weather data. China said that the balloon had simply "deviated far from its planned course" due to strong winds and the balloon's limited steering capabilities.
Hua's criticisms of the train derailment in Ohio join the growing concerns raised about the health and environmental impacts that could loom over the town. Residents near the accident have reported dead animals that they believe to have been exposed to the chemicals released in the air.
As of Tuesday, at least four class action lawsuits have been filed against Norfolk Southern Railroad.
So far, the Environmental Protection Agency said that it has not detected any "levels of concern" for hazardous substances but that it would continue to monitor the air.
"As of February 12, we have screened 291 homes and no detections of vinyl chloride or hydrogen chloride were identified. There are 181 remaining homes to screen. At this time, EPA has not detected any levels of concern in the community that can be attributed to the incident," the agency said in a Monday statement via Twitter.
Hua's latest comments are part of a larger strategy from China, which has sought to depict the U.S. response to the balloon as overreactive and indicative of the nation's decline.
An editorial published in the Chinese Communist Party's newspaper, the People's Daily, on Friday claimed that the Biden administration's handling of the balloon "has shown to the world how immature and irresponsible — indeed hysterical — the US has been in dealing with the case."
"The US should have dealt with the balloon case in a calm and responsible way without letting it be hijacked by the bitter domestic partisan politics because a conflict between the two countries would spell disaster for the entire world," the editorial read.
Newsweek reached out to the State Department for comment.