China Offers Explanation for Spy Balloon
China has offered an explanation on how a suspected surveillance balloon made its way into American airspace this week.
China's foreign ministry said on Friday that the alleged spy balloon was really a civilian research "airship" that's mainly used for gathering weather data, and that it had simply "deviated far from its planned course" due to strong winds and the balloon's limited steering capabilities.
"The Chinese side regrets the unintended entry of the airship into US airspace due to force majeure," the ministry said in a statement. "The Chinese side will continue communicating with the US side and properly handle this unexpected situation..."
Under international law, force majeure refers to an unforeseen event beyond the control of a state that would prevent it from being able to fulfill its international obligations.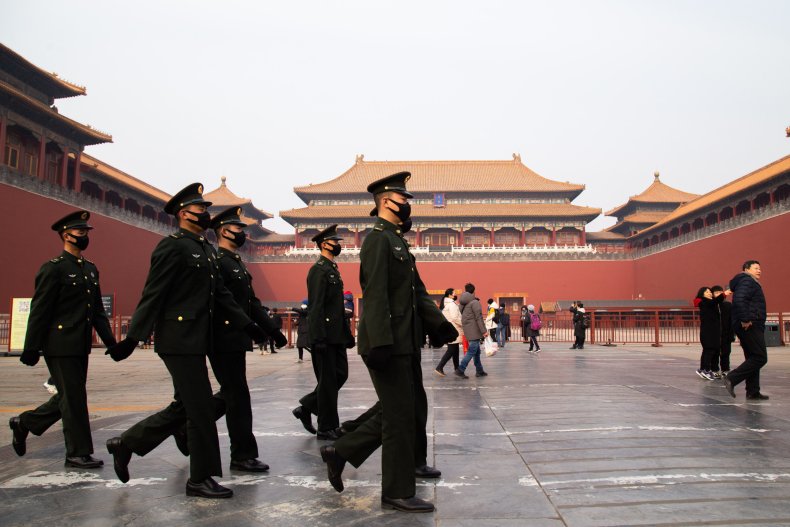 Beijing's response comes a day after U.S. officials said that the "high-altitude surveillance balloon" was detected over Montana, after having made its way over Alaska's Aleutian Islands and Canada. Its exact position has not been made public.
Because Montana is home to the Malmstrom Air Force Base—one of three bases that hold and operate Minuteman III intercontinental ballistic missiles—the balloon spotting sparked fears that China was trying to observe the facility.
Newsweek has reached out to the Pentagon for comment.
Thursday's balloon sparked a wave of backlash for President Joe Biden, who was recommended by top U.S. officials to not shoot it down "because of risk to safety and security of the people on the ground," a senior administration official told Newsweek.
Meanwhile, former President Donald Trump and his allies attacked the White House for not taking immediate action.
"SHOOT DOWN THE BALLOON!" Trump wrote on Truth Social, while Representative Marjorie Taylor Greene, a Georgia Republican, tweeted, "President Trump would have never tolerated this. President Trump would have never tolerated many things happening to America."
The detection of the balloon comes less than a week before Secretary of State Antony Blinken is expected to visit China. However, Bloomberg reported on Friday that Blinken would postpone the trip to avoid sending the wrong signal. The State Department did not officially announce the trip, which would have been a first by a Cabinet secretary to travel to the country from the Biden administration.
When asked about the balloon on Friday, Chinese Foreign Ministry spokesperson, Mao Ning, told reporters that China has "no intention to violate the territory or airspace of any sovereign country."
"As I said, we are gathering and verifying the facts. We hope both sides can handle the matter together in a cool-headed and prudent manner," Mao added.
She did not confirm, however, whether or not the two nations had been in contact over the last 24 hours.
Update 2/3/2023, 11:16 a.m. ET: This article has been updated with additional information regarding Blinken's trip to Beijing.