China Rails Against NATO as Asian Rivals Attend Summit for First Time
The top Chinese envoy to the United Nations railed against NATO on Tuesday ahead of the alliance's anticipated rebuke of China at its annual summit, which has invited four heads of government from the Asia-Pacific for the first time this year.
At a Security Council briefing on the war in Ukraine, Ambassador Zhang Jun expressed concerns about the "protracted and extended" nature of the conflict, which had produced a "dire" humanitarian crisis with mounting civilian casualties. The senior Chinese diplomat then dedicated one-third of his time to the North Atlantic Alliance.
"The Ukraine crisis has once again sounded the alarm for the world. Blind faith in a position of strength, the expansion of military alliances and the pursuit of one's own security at the expense of the security of other countries will inevitably lead to a security dilemma," said Zhang.
"NATO's five rounds of eastward expansion after the Cold War not only failed to make Europe more secure, it also sowed the seeds of conflict," he added.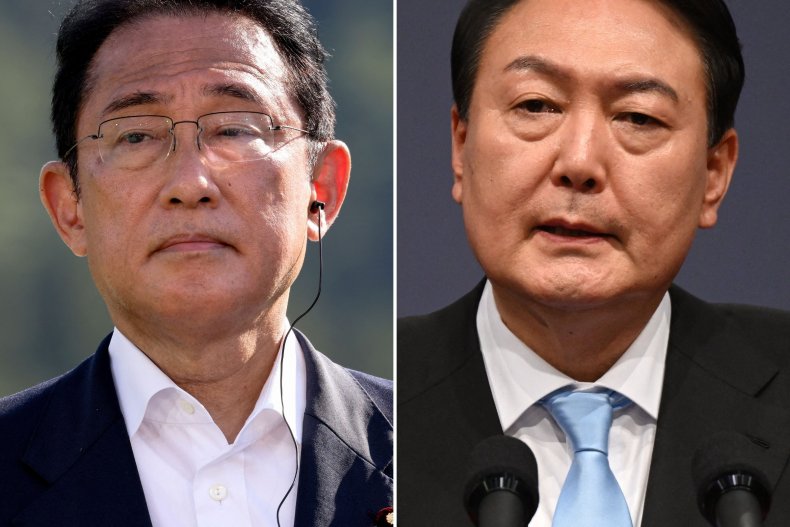 Zhang said Beijing was "deeply concerned" by the bloc's "strategic adjustment," under which the alliance seeks to train its sights on the critical issue of dealing with China going forward.
"We urge NATO to learn its lessons and not to use the Ukraine crisis as an excuse to stoke worldwide bloc confrontation or provoke a new Cold War," Zhang told the Security Council, "and not to look for imaginary enemies in the Asia-Pacific or contrive disputes and divisions."
China opposes the bloc's involvement in the region as well as "using military alliances to piece together an 'Asia-Pacific version of NATO,'" Zhang said. "The turmoil and conflict happening in parts of the world must not be allowed to happen in the Asia-Pacific."
NATO leaders are gathering in Madrid until Thursday; they're expected to lay out the alliance's plans to address what it perceives as a long-term security challenge posed by Beijing. This year's summit is notable for its first-ever invitations extended to the leaders of Australia, New Zealand, Japan and South Korea.
The attendance in Brussels of Prime Minister Fumio Kishida of Japan and President Yoon Suk-yeol of South Korea—the leaders of key U.S. treaty allies in Northeast Asia—will cause particular concern in Beijing as well as Pyongyang, which this week also accused NATO of expanding into its neighborhood.
China's renewed opposition to NATO and its rejection of Western sanctions against Russia have been key features of its foreign policy since the outbreak of war in Ukraine. Beijing sides with Moscow's claim that the bloc's eastward expansion, rather than the Kremlin's geopolitical designs, caused Russia to invade its neighbor. The West also sees China as having provided Russia with significant political cover at the UN and elsewhere.
In the four months since the invasion began, China appears to have seen an opportunity to link NATO to the postwar system of U.S.-led alliances in the East, which Chinese officials are attempting to undermine by analogizing the conflict in Europe with a potentially similar scenario in Asia in the future.
Senior members of the Chinese leadership directed their first noteworthy warnings at the alliance last September when China's Foreign Ministry Wang Yi told NATO Secretary-General Jens Stoltenberg that the bloc should "adhere to its original geographic positioning"—a roundabout way of telling the North Atlantic Alliance to stay out of Asia.
Responding to reports that NATO was preparing to label China a "systemic challenge" in its new strategy document this week, China's Foreign Ministry spokesperson Zhao Lijian called the bloc "a product of the Cold War."
"NATO's so-called new Strategic Concept is only old wine in a new bottle. It still has not changed the Cold War mentality of creating imaginary enemies and bloc confrontation," he said at a regular press briefing in the Chinese capital on Tuesday.
"China pursues an independent foreign policy of peace. It does not interfere in other countries' internal affairs or export ideology, still less engage in long-arm jurisdiction, economic coercion or unilateral sanctions. How could China be labeled a 'systemic challenge?'"
Zhao added: "What NATO should do is to give up the Cold War mentality, its zero-sum mindset and the practice of making enemies, and stop seeking to disrupt Asia and the whole world after it has disrupted Europe."