China Sends Troops to Russia as 50k Soldiers Take Part in Military Exercise
Russia's delayed and scaled-down Far East war games will kick off on Thursday, involving thousands of pieces of military hardware and more than 50,000 personnel, including members of the Chinese army, air force and navy.
Footage circulating on China's main social media website, Weibo, showed mask-wearing members of the People's Liberation Army Ground Force arriving in Russia by train last week. Rows of armored vehicles and trucks were also visible in the images, which confirmed Beijing's participation in the Vostok—or "East"—exercise for the first time since 2018.
Moscow's quadrennial multinational drills were meant to start on August 30, but the Russian defense ministry said Monday the "Vostok 2022 strategic command and staff exercise" would instead run from September 1 through 7. There was no explanation for the delay, while the ministry previously said the Kremlin's ongoing "special military operation" in Ukraine wouldn't affect the availability of Russian troops for the event.
Compared to the 300,000 "coalition forces" present at 2018's Vostok war games, however, this year's 50,000 participants represent a significant downsizing. The 5,000 items of military hardware, 140 warplanes and 60 warships estimated to be taking part in the latest exercise also are down from the 1,000 aircraft and 36,000 tanks involved in training maneuvers in Russia's vast Eastern Military District four years ago.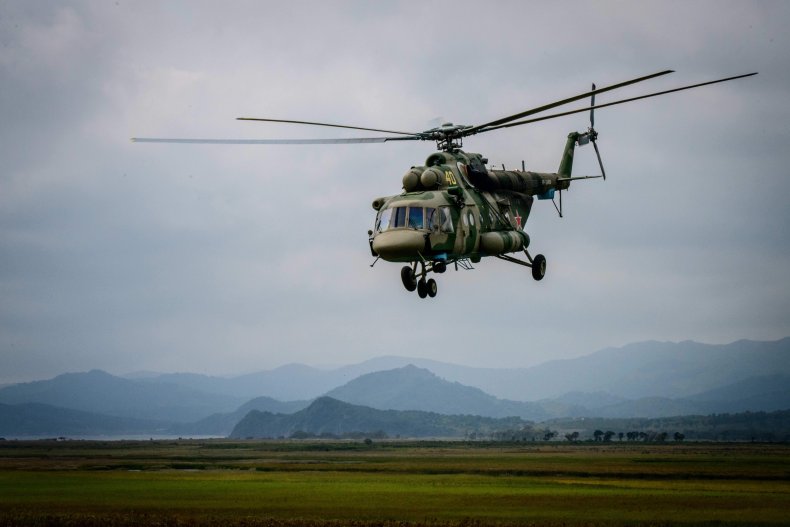 The geographical scope of Vostok 2022, originally intended to take place in 13 proving grounds, was reduced to seven training grounds. The 13-nation drills are to be overseen by Russia's Chief of General Staff Valery Gerasimov, its defense ministry said. The precise number of Russian troops involved was unclear.
Confirming the participation of PLA forces earlier this month, the Chinese defense ministry said the drills were "in no way related to the current international and regional situation," an apparent reference to Moscow's war in Ukraine and Beijing's heightened tensions with Taiwan.
Chinese defense spokesperson Tan Kefei said in a monthly press conference last week that a portion of PLA ground and air forces had already reached designated deployment areas in Russia.
"China's military travels to Russia for the Vostok 2022 exercise with aims to deepen concrete and friendly cooperation with the militaries of the participating countries; enhance the level of strategic cooperation between the participating parties, and strengthen the ability to jointly respond to a variety of security threats," said Tan.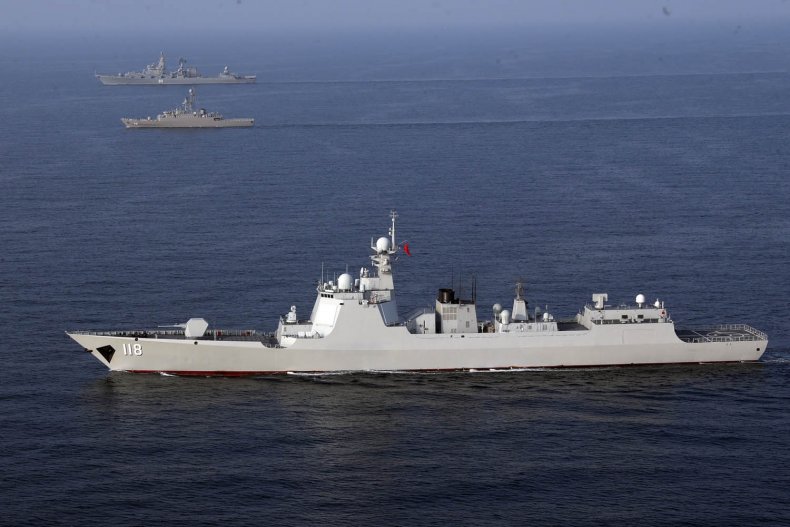 Elements of the PLA Navy's surface fleet have joined the Russian Pacific Fleet for signal drills, Russia's defense ministry said. The two forces will conduct joint operations in the Sea of Japan.
"The Vostok 2022 strategic command and staff drills are set to master the skills of commanders and headquarters in exercising command and control of combined arms and coalition forces to repel acts of aggression in the Eastern direction and in the Far Eastern maritime zone, raise compatibility and interoperability of the collation forces in jointly coping with the objectives of maintaining peace, protecting interests and ensuring military security in the Eastern region," Russia's official TASS news service reported.
Moscow said it was expecting troops and military observers from countries including Azerbaijan, Algeria, Armenia, Belarus, India, Kazakhstan, Kyrgyzstan, China, Laos, Nicaragua, Syria and Tajikistan.