China Punishes Officials Over Textbooks Showing 'Ugly,' Sad Students
Twenty-seven education officials in China have reportedly been punished by the government for a series of school textbook drawings showing "ugly" and sad students, as well as sexualized imagery.
According to a statement issued by the Chinese Ministry of Education on Monday, in May 2022, the illustrations in the eleventh set of primary school math textbooks published by the state-owned People's Education Press received "widespread attention" from Chinese society.
There was an outcry on Chinese social media over drawings of students with small eyes that some described as racist. There was also an illustration of a girl's underwear being exposed as she jumps over a rope. Social media users also noted a depiction of male genitalia on boys' pants and children wearing clothing bearing stars and stripes, seen as being pro-United States and anti-China. The illustrations also showed boys grabbing onto girls' skirts, while one child appears to have a leg tattoo.
The outcry prompted People's Education Press, China's largest publisher, to issue a public apology for the images on its official WeChat account. The publisher was also ordered to redesign its education books for the upcoming semester that starts in September.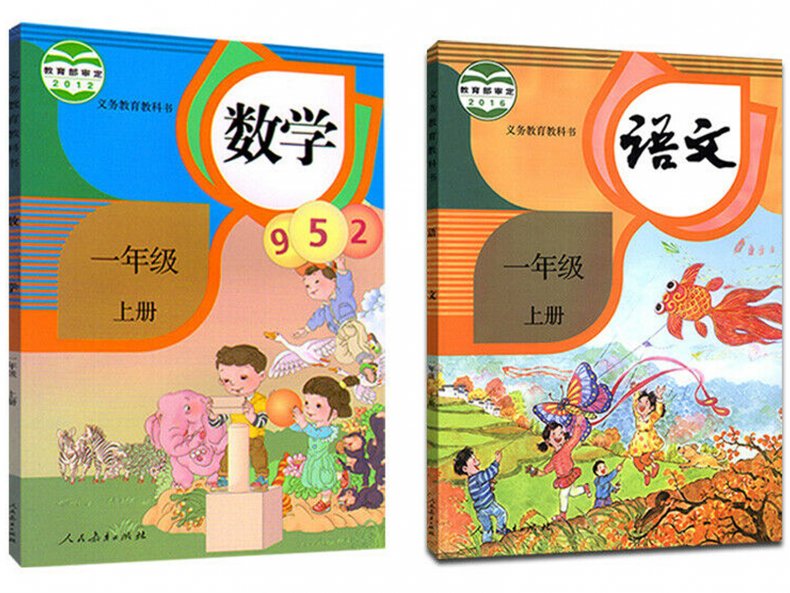 China has been increasingly tightening restrictions on its education system, including banning foreign syllabuses and for-profit after school tutoring classes, to boost youth patriotism. Primary and secondary school students are also taught about President Xi Jinping's ideologies to subvert the influence of Western values.
Addressing the nature of the illustrations, the ministry said in its statement, according to a translation: "The overall style of the illustrations do not conform to the aesthetic tastes of the public. Some illustrated characters are ugly, show poor spirit and style, and do not reflect a positive image of our nation's children."
The ministry conducted an investigation into the illustrations. It concluded that there were several errors, including several that have "scientific and normative problems." The ministry added that some of the illustrations are "easily misunderstood".
The probe found that the People's Education Press had "not fully understood" the education function of textbook illustrations and the illustrators were not well-chosen.
It said that the 27 officials that the ministry said were "negligent in their duties" will be "seriously investigated and held accountable."
The ministry vowed that the Communist Party would strengthen its leadership over education materials to ensure they would "always adhere to the correct political direction and value orientation."
Newsweek has reached out to the Chinese Education Ministry for comment.