China Ramps up Attacks on U.S. Over 'Cold War' Mentality
China blamed the United States on Thursday for "serious difficulties" in the bilateral relationship, pointing to what it called Washington, D.C.'s strategy of "comprehensive containment" against the country to retain dominance in the region.
At a monthly press briefing in Beijing, China's Defense Ministry spokesperson Tan Kefei said the country "firmly opposes" recent remarks by American officials including Defense Secretary Lloyd Austin, who chided China for its South China Sea claims during a weeklong visit to Southeast Asia in July.
"Beijing's claim to the vast majority of the South China Sea has no basis in international law. That assertion treads on the sovereignty of states in the region," the Pentagon chief said while in Singapore. Austin added he was committed to a "constructive, stable relationship with China" but would continue to develop U.S. ties in the region.
"[We] are not asking countries in the region to choose between the United States and China. In fact, many of our partnerships in the region are older than the People's Republic of China itself," he said.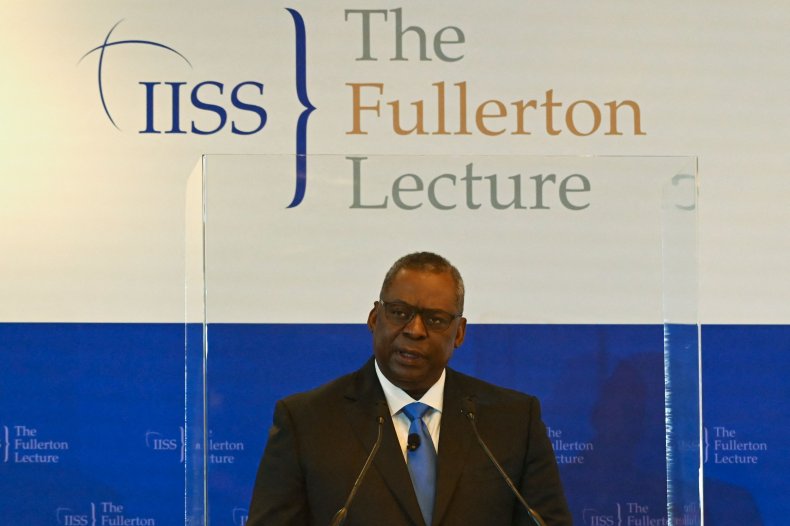 Austin's remarks were "irresponsible and wrong," said China's defense spokesperson during the now regular tirade about U.S. military posture in the Indo-Pacific.
Tan continued: "At present, relations between China, the United States and the two militaries are facing serious difficulties at an important juncture. The root cause is the U.S.'s obsession with hegemony and its Cold War and zero-sum mentality."
"[The U.S.] does not accept and will not allow or accommodate China as it grows stronger," he added. "It treats China as a strategic rival and security threat, implementing comprehensive containment and suppression [of China] while seriously undermining China's sovereignty, security and development interests."
Chinese military officials have routinely protested the U.S. Navy's freedom of navigation operations in the South China Sea as well as monthly transits through the sensitive waters of the Taiwan Strait.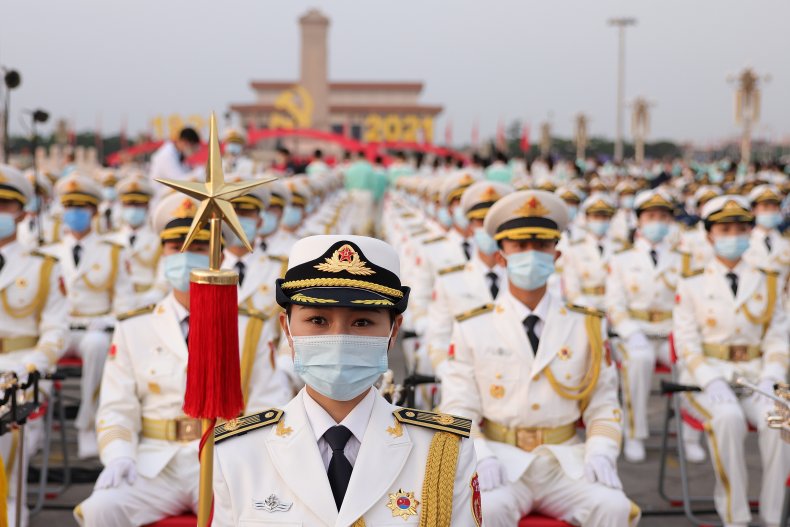 During Austin's Asia trip in July, which also took him to Vietnam and the Philippines, he expressed a desire for more and better channels for dialogue with Beijing, "including stronger crisis communications with the People's Liberation Army" to reduce the risk of misunderstandings and accidents. "[B]ig powers need to model transparency and communication," the defense secretary added.
Tan said the development of "a healthy and stable relationship" between the Chinese and American militaries was in the "common interests" of both countries. But the U.S., he said, needed to "earnestly respect China's core interests and major concerns" and "correct its own wrong words and deeds."
The spokesperson said Washington needed to "do more things that are conducive to" U.S.-China relations.