China Residents Appear to Attack Police As They Try to Enter Neighboring Province After Coronavirus Lockdown is Relaxed
Footage from China's Hubei province appears to show residents attacking police officers and vehicles on a bridge as they attempt to access neighboring the Jiangxi region. The unrest follows weeks of lockdown in Hubei, the epicentre of the coronavirus outbreak, the Hong Kong Free Press reported.
This week, the province began to relax many travel restrictions to and from the area. The Hubei Health Commission announced on Tuesday that it would lift curbs on outgoing travelers starting March 25, if they had a health clearance code.
In the provincial capital Wuhan, where the virus originated, travel restrictions will be lifted on April 8. The city has been in total lockdown since January 23.
On Friday, China's National Health Commission said there have been 81,340 confirmed cases in China and 3,292 deaths.
In total, 565 of those confirmed cases were from foreigners coming into China or by Chinese nationals returning.
The country has announced a temporary ban on all foreign visitors, even if they have visas or residence permits. Chinese and foreign airlines will also be limited to one flight per week and flights must not be more than 75% full.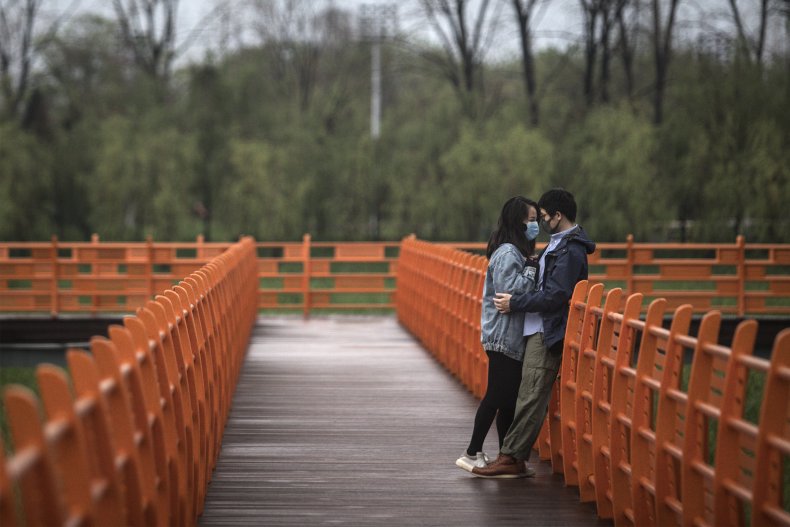 As China begins to relax restrictions, more countries across the world are introducing more stringent measures in an effort to curb the spread of COVID-19.
Nearly 600,000 cases have been confirmed globally and almost 28,000 people have died, according to figures by Johns Hopkins University. Italy recorded more than 900 new coronavirus deaths in a day - its highest daily figure so far. More than 9,000 people have now died as a result of COVID-19 in the country.
Spain is now the world's worst hit country after Italy, where the death toll has exceeded 5,000. The Spanish government has extended the state of emergency until at least April 12 and the majority of businesses and shops are closed.
The U.S. now has the highest number of confirmed infections, with more than 100,000 positive tests recorded on Friday. With nearly 1,700 fatalities, America's COVID-19 death toll is still far behind Italy and China.
New York has the highest number of cases of COVID-19 in the US and the death toll in the state has reached 519, the governor has said.
In the UK, the latest government figures show there are now 17,089 confirmed cases. The number of people who have died with the virus in the UK rose by 260 to 1,019 on Saturday.
British Prime Minister Boris Johnson became the first leader in the west to test positive for coronavirus. He said he had developed "mild" symptoms and was self-isolating in Downing Street but would "continue to lead the government's response via video-conference as we fight this virus."