China Infuriated by G7 as Embassy Says Criticism by World Leaders a 'Serious Violation'
China has accused the G7 of political interference and slander after the Group of Seven leaders released their final communique and called on Beijing to respect human rights.
The communique detailed plans for an investigation into the origins of the coronavirus in China and raised concerns over abuses against ethnic minorities in the Xinjiang region and pro-democracy activists in Hong Kong.
"We also call for a timely, transparent, expert-led, and science-based WHO-convened Phase 2 COVID-19 Origins study including, as recommended by the experts' report, in China," the G7 said.
The group also voiced concerns over "the use of all forms of forced labour in global supply chains, including state-sponsored forced labour of vulnerable groups and minorities, including in the agricultural, solar, and garment sectors".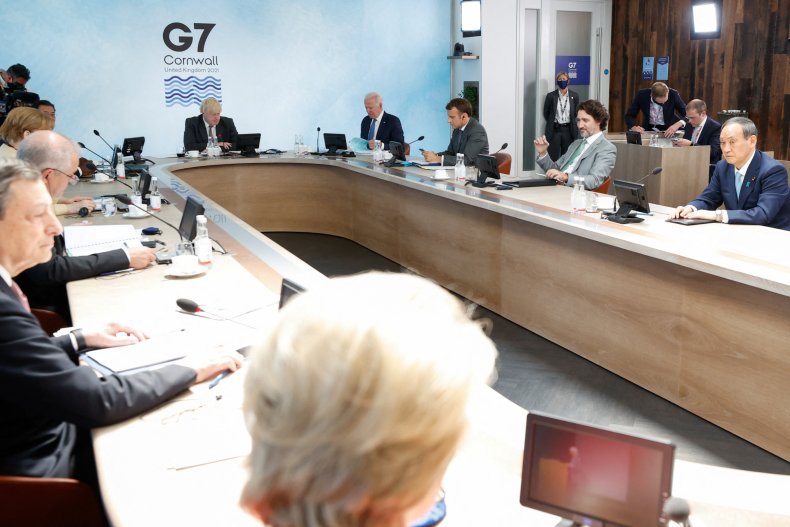 U.S. President Joe Biden has repeatedly spoken out against China's "economic abuses" and human rights violations and urged other G7 members to take a similar stance, calling on China to "start acting more responsibly in terms of international norms on human rights."
However, the Chinese embassy in the United Kingdom hit back on Monday, accusing the G7 of "interfering" by publishing "distorted" remarks and "deliberately slandering China."
"The G7 Summit Communiqué published distorted and reversed remarks on Xinjiang, Hong Kong, Taiwan and other issues, deliberately slandered China, and arbitrarily interfered in China's internal affairs," an embassy spokesman said in a statement. "This is a serious violation of the basic norms of international relations ... which further exposed the sinister intentions of a few countries such as the United States."
Responding to concerns raised over potential human rights violations in Xinjiang, China called the scrutiny "lies, rumours and baseless accusations."
"Xinjiang-related issues are not human rights, ethnic or religious issues at all, but rather anti-violence, anti-separatism, and de-radicalization issues," the embassy said. "The G7 uses Xinjiang-related issues to engage in political manipulation and interfere in China's internal affairs."
Instead, the statement drew upon China's "unremitting efforts" to protect the human rights and freedoms of all ethnic groups, describing the people of Xinjiang as "stable, ethnically united" and able to "live and work in peace" as proof of government success in the region.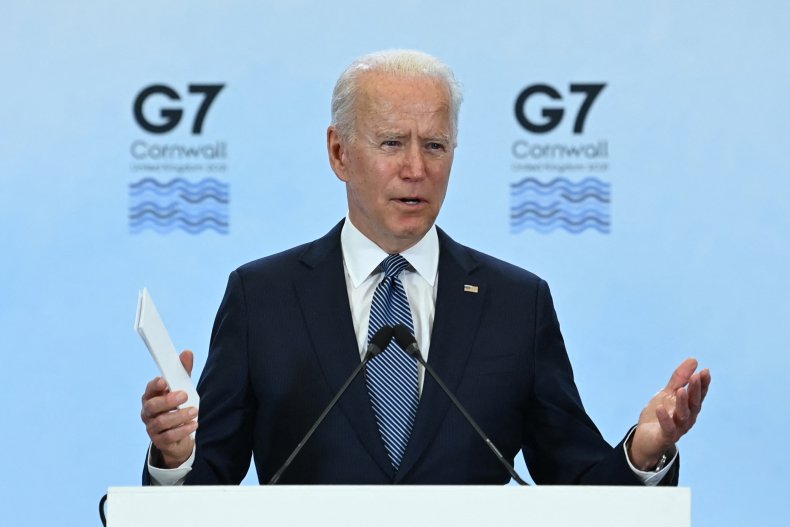 China has repeatedly been criticized for human rights abuses, with human rights groups saying the government has rounded up an estimated one million Uyghurs and other minorities in Xinjiang into internment camps. Beijing has repeatedly denied human rights violations and says the camps are to eradicate Islamic extremism.
Leaders of the seven nations also detailed plans for an investigation into the origins of COVID-19 in China, prompting the embassy to note that "the traceability work should be carried out by global scientists, and should not be politicized."
"Politicians in the United States and other countries ignore facts and science, openly question and deny the conclusions of the joint expert group report, and make unreasonable accusations against China, completely deviating from the spirit of science, and are typical [of] political manipulation," the statement said, without agreeing to a new probe.
While describing China as a "peace-loving country that advocates cooperation", the embassy accused the group of "power politics" in order to "artificially create opposition and division."
"China's internal affairs must not be interfered [with], China's reputation must not be slandered, and China's interests must not be violated," the statement read. "We will resolutely defend national sovereignty, security, and development interests, and resolutely fight back against all kinds of injustices and infringements imposed on China."