China Speaks Out After Another Spy Balloon Discovered
A second Chinese balloon spotted over Latin America is intended for civilian use and drifted off course, Beijing's foreign ministry has said.
Foreign ministry spokesperson, Mao Ning, said on Monday during a press briefing that the balloon had deviated from its planned route to end up over Latin America and the Caribbean.
The balloon drifted into over Latin American countries "by mistake" due to weather conditions, according to CNN.
"China is a responsible country. We have always strictly abided by international law. We have informed all relevant parties and appropriately handled the situation, which did not pose any threats to any countries," the outlet quoted Mao.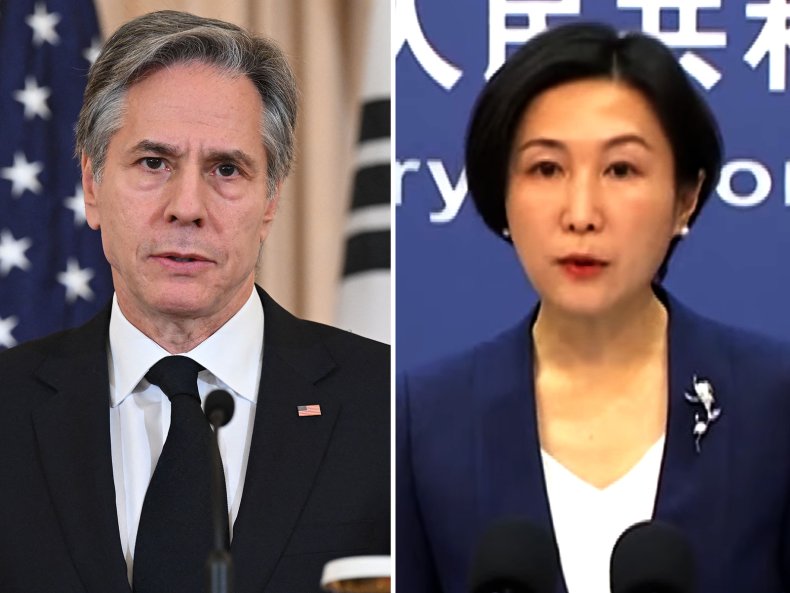 "We have learned and verified that the relevant unmanned airship is from China. It is of civilian usage and is used for flight tests," Mao said.
"Affected by weather and due to limited self-control ability, the airship severely deviated from its set route and entered the space of Latin America and the Caribbean by accident."
On Saturday, Colombia's air force said in a statement that it had detected an object in its airspace on February 3, flying at around 55,000 feet.
The object had "characteristics similar to a balloon," and the air force tracked the object until it left Colombian airspace.
The air force said it determined the object did not pose a risk to national security, but was investigating the sighting.
On Friday, U.S. military officials said a second balloon had been sighted over Latin America after one Chinese balloon was shot down by the U.S. military off the coast of South Carolina.
"We are seeing reports of a balloon transiting Latin America. We now assess it is another Chinese surveillance balloon," Pentagon Press Secretary Brig. Gen. Pat Ryder told CNN.
On Saturday, a U.S. Air Force F-22 Raptor fighter jet shot down the "high-altitude surveillance balloon," according to a written statement from Defense Secretary Lloyd Austin.
President Joe Biden had authorised the move, Austin said, but it had been "delayed" until the balloon passed over to coastal waters.
"The balloon, which was being used by the PRC [People's Republic of China] in an attempt to surveil strategic sites in the continental United States, was brought down above U.S. territorial waters," Austin said.
The balloon was first detected by U.S. officials on January 28, and passed over Canada and Alaska before coming back into U.S. airspace over Idaho.
The Defense Secretary called the presence of the balloon an "unacceptable violation of our sovereignty," and denied Beijing's claim that the object was a weather balloon.
Secretary of State Antony Blinken postponed a planned trip to China on Friday over the incident.
On Friday, Beijing's foreign ministry said it was a Chinese "civilian airship used for research, mainly meteorological, purposes."
It "deviated far from its planned course," the ministry said, adding the "Chinese side regrets the unintended entry of the airship into US airspace due to force majeure."
This article was updated at 6.45am ET with additional details.