China Calls New Trump Tariffs 'Bad Behavior,' Retaliates With Tariffs on $60 Billion of U.S. Imports
China responded to Washington's decision to slap tariffs on $200 billion of imports with harsh criticism—and by implementing its own retaliatory levies.
The country's Ministry of Commerce said on Tuesday that President Donald Trump's move "added new uncertainties" to ongoing trade talks with the U.S., the South China Morning Post reported. Washington should "be aware of possible negative consequences from such bad behavior," the ministry said in a statement.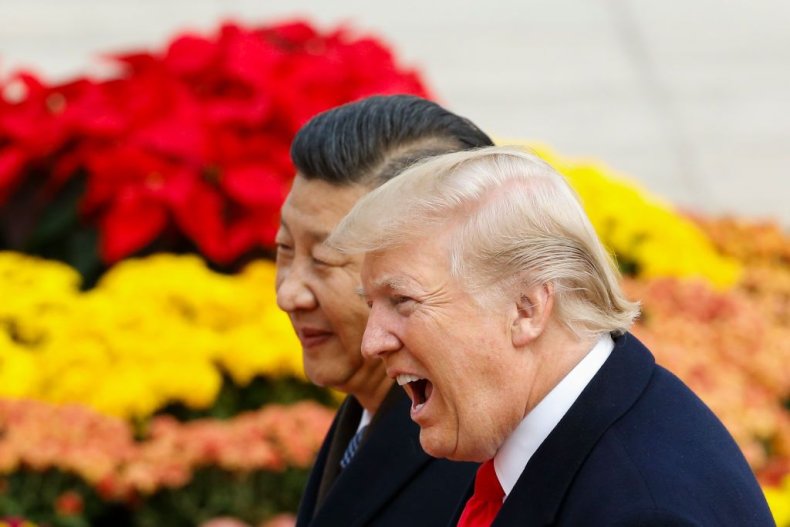 Beijing also moved to slap an additional $60 billion of U.S. products with tariffs of 5 to 10 percent, to take effect on September 24. The response, however, fell short of matching Trump's decision to add 10 percent tariffs to $200 billion of Chinese imports starting next Monday. On January 1, the new U.S. tariffs were set to increase to 25 percent.
When the additional tariffs were announced on Monday, the White House warned that the U.S. would "immediately pursue phase three" if China retaliated to the new tariffs, meaning Trump would escalate the trade war to target nearly all Chinese products. Beijing had previously responded to Trump's policies in a tit-for-tat manner, adding taxes to an equal amount of U.S. imports.
Responding to China's retaliation, Trump took to Twitter on Tuesday to say that Beijing was attacking the U.S. agricultural sector.
"China has been taking advantage of the United States on Trade for many years. They also know that I am the one that knows how to stop it," the president wrote. "There will be great and fast economic retaliation against China if our farmers, ranchers and/or industrial workers are targeted!"
Before the new U.S. tariffs, Chinese state media said Beijing would work to make the U.S. feel "pain" in response to any escalation from Trump.
"It is nothing new for the U.S. to try to escalate tensions so as to exploit more gains at the negotiating table," The Global Times, which is published by the Communist Party's People's Daily newspaper, wrote in an editorial.
"We are looking forward to a more beautiful counter-attack and will keep increasing the pain felt by the U.S.," the column warned.
China emphasized that it did not see the trade dispute as beneficial to anyone.
"We have always maintained that the only correct means to resolve the trade dispute is through dialogue and consultation on an equal basis with mutual trust and respect," China's Foreign Ministry spokesman Geng Shuang said before the White House announced new levies.