China Wants to Make U.S. Feel 'Pain' With 'Beautiful Counterattack' to Trump's Tariffs
China vows to make Americans feel "pain" if President Donald Trump imposes more tariffs on Chinese goods, state media has said.
"It is nothing new for the U.S. to try to escalate tensions so as to exploit more gains at the negotiating table," The Global Times, which is published by the Communist Party's People's Daily newspaper, wrote in an editorial, Reuters reported Monday.
"We are looking forward to a more beautiful counter-attack and will keep increasing the pain felt by the U.S.," the column warned.
Washington and Beijing are currently embroiled in a multi-billion dollar trade war, launched when the White House slapped $50 billion in Chinese imports with new tariffs. Responding in a tit-for-tat manner, China implemented an equal amount of counter tariffs on U.S. products. Now, Trump is threatening to add taxes to an additional $200 billion of Chinese goods.
"If countries will not make fair deals with us, they will be 'Tariffed!'" Trump said in a Monday morning tweet.
New levies could range from 10 to 40 percent, several top U.S. officials have suggested, according to Financial Times. However, others within the administration are pushing to keep the level at 25 percent.
"The president has suggested tariffs on a couple of hundred billion dollars. He has not been satisfied with the talks with China on this," said Larry Kudlow, head of the White House National Economic Council, the publication reported. Kudlow also added that an announcement would be "coming soon."
Meanwhile, Beijing emphasized once again that it does not see the trade dispute as beneficial to anyone.
"We have always maintained that the only correct means to resolve the trade dispute is through dialogue and consultation on an equal basis with mutual trust and respect," China's Foreign Ministry spokesman Geng Shuang said during a news briefing.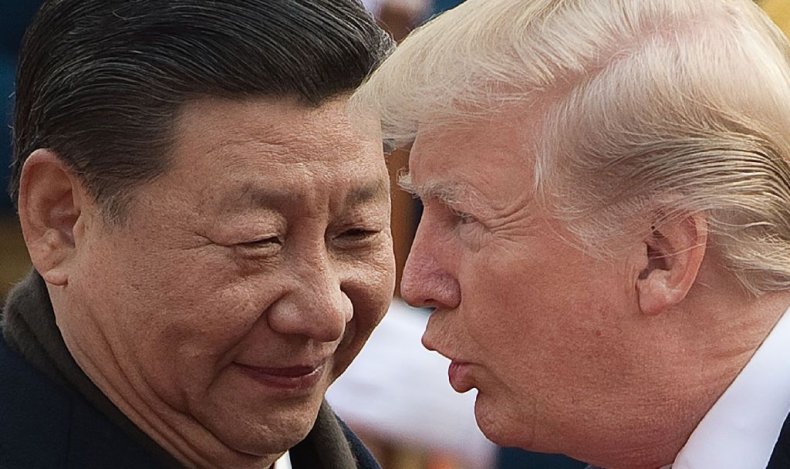 Chinese state media has previously strongly criticized the U.S. and Trump for escalating trade tensions. In early August, an editorial written by an anonymous author and shared by China Radio International and China Global Television Network, described the U.S. as a "black hole destroying global prosperity."
"The reality is that global economic growth is closely linked to trade, and raising tariffs will inevitably reduce the volume of trade and drive down business confidence," the article argued. "This will likely lead to stagflation, where economic stagnation is coupled with rising inflation, which in turn will drag the global economy towards a recession."