The U.S. has been described as a "black hole destroying global prosperity," in an opinion piece shared by Chinese state media.
"When it comes to the global economy, White House policy is like a black hole that pulls in and destroys economic growth," the article, which was penned by an anonymous author and shared by China Radio International and also reported by China Global Television Network, warned ominously.
Discussing President Donald Trump's recent decision to reimpose sanctions on Iran as well as Washington's ongoing trade war with China and other nations, the article argued that the White House "has injected a tremendous amount of instability into the global economy."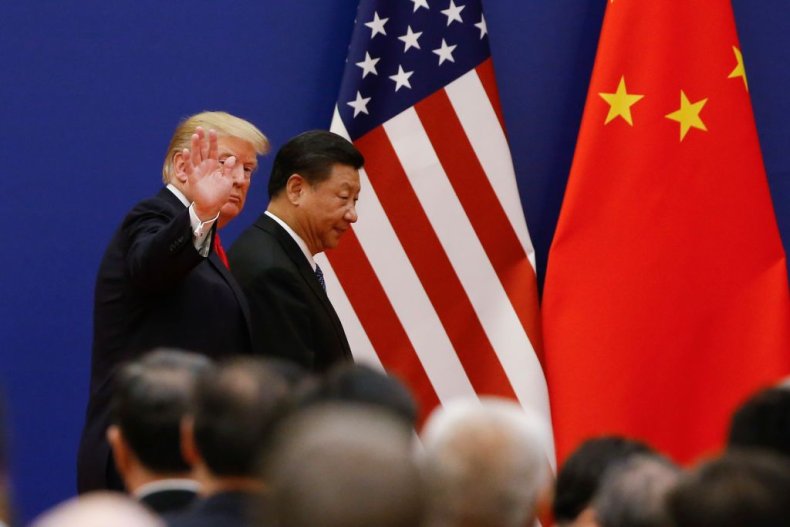 "Great power comes with great responsibility, and the world expects America to be a positive force in the world, and not a black hole that destroys prosperity," the article said.
Citing reports from the International Monetary Fund, U.S. and British financial institutions, and a Japanese newspaper, the article warned that Washington is damaging its own future economic growth, as well as that of its allies and others around the world through Trump's new trade policies.
"The reality is that global economic growth is closely linked to trade, and raising tariffs will inevitably reduce the volume of trade and drive down business confidence," the article said. "This will likely lead to stagflation, where economic stagnation is coupled with rising inflation, which in turn will drag the global economy towards a recession."
Beijing and Washington remain embroiled in a multi-billion dollar trade dispute, as Trump has slapped additional tariffs on numerous Chinese imports. The president has even threatened to impose tariffs on all $500 billion of China's products. Thus far, Beijing has responded in a tit-for-tat manner, countering White House levies with its own. Trump has also established new tariffs on imports from traditional allies, such as Canada and the European Union.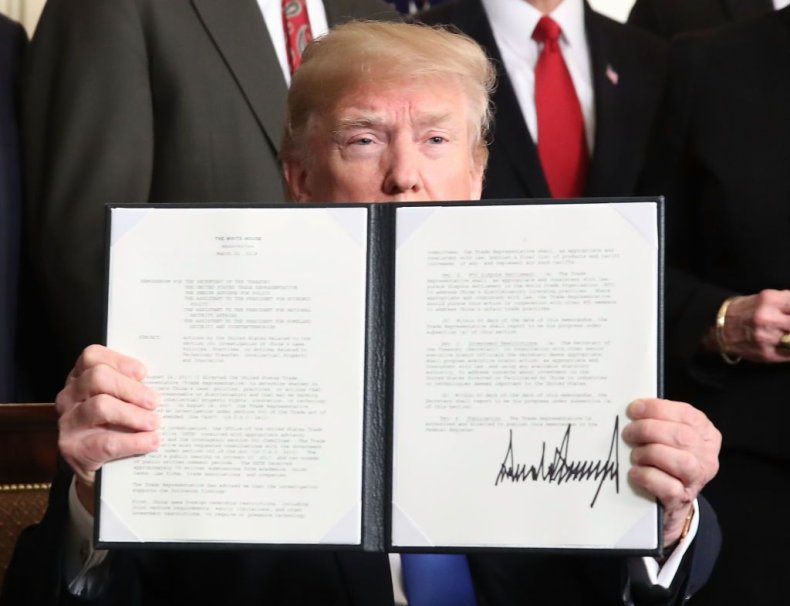 At the end of July, China's People's Court Daily published an opinion piece warning that the trade dispute could bankrupt many Chinese companies. Earlier last month, China's ministry of commerce also said the U.S. wasn't simply hurting China through Trump's trade tariffs, but also itself and the world.
Trump's policies have already had a negative impact on American farmers and manufacturers, leading the president to announce a $12 billion aid package to farmers impacted by retaliatory tariffs. Numerous media reports have highlighted that Trump's policies are hurting American automakers and manufacturers who use impacted metals. At the same time, some U.S. industries have experienced a boon as a result of the policies.
"There is no way Trump's tariffs on the EU and China could benefit the U.S. economically," Linda Lim, a professor of international business strategy at the Stephen Ross School of Business at the University of Michigan, told Newsweek in June. "Tariffs represent a tax increase and an increase in government regulation [or] micromanagement of the economy–the opposite of what the Trump administration was supposed to be about."