Trump's Trade War With China Will Bankrupt Many Companies, Chinese State Media Warns
China's judiciary should prepare for a wave of new bankruptcies as a result of President Donald Trump's trade war with Beijing, Chinese state media warned on Wednesday.
The People's Court Daily published an opinion piece by the Deputy Director of an advisory committee to the Supreme People's Court, Du Wanhua, saying that courts should be prepared for potential harm caused by Washington's new tariffs.
"It's hard to predict how this trade war will develop and to what extent," Du wrote, South China Morning Post reported. "But one thing is sure: if the US imposes tariffs on Chinese imports following an order of $60 billion, $200 billion or even $500 billion, many Chinese companies will go bankrupt."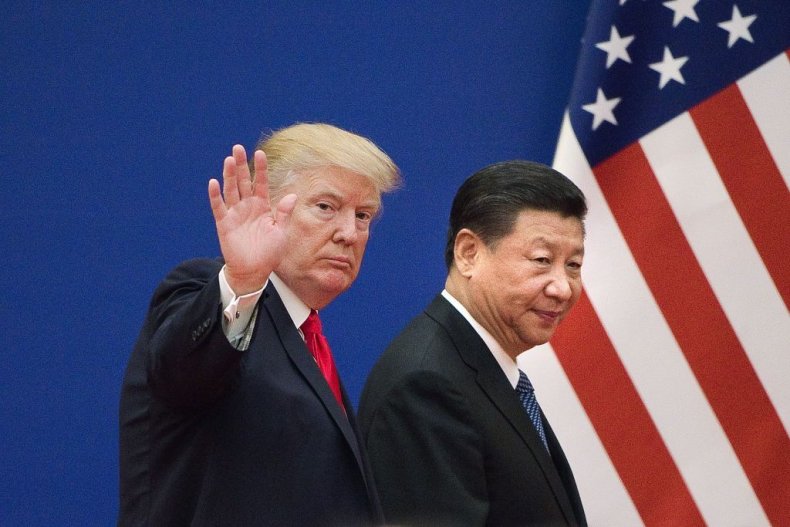 Du also said that members of the judiciary should be prepared for bankruptcy cases that are more complex than usual.
"Preparedness ensures success. Unpreparedness spells failure," he said. "Our courts need to look into these possible Chinese corporate bankruptcies as early as possible." Du said that China's government should be involved in the potential bankruptcy process, to effectively solve the issues that could arise.
"Even though bankruptcy procedures resulting from the trade war won't start immediately, we need to take precautions," he said.
According to the Hong Kong-based newspaper, the publication of the opinion article by a representative of China's top court suggests that concerns are on the rise in Beijing over Trump's trade policies.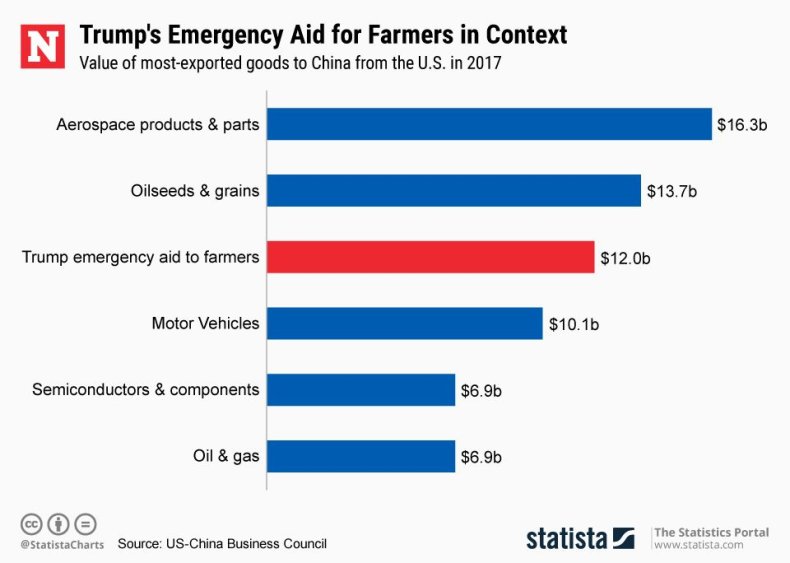 The U.S. and China are currently embroiled in a major trade dispute, involving billions of dollars' worth of products.
Thus far, Washington and Beijing have imposed 25 percent additional tariffs on $34 billion worth of each other's imports. Reciprocal levies on another $16 billion of imports are expected to come into effect soon as well.
Washington has said that it will gladly move to add 10 percent tariffs on another $200 billion worth of Chinese products, with Beijing vowing to respond in kind. Last week, Trump even threatened to slap additional duties on all $505 billion of Chinese imports.
Despite concerns from the judiciary, Huang Libin, a spokesman for the Ministry of Industry and Information Technology, said on Tuesday that the trade war has caused a minimal effect thus far.
"We hear complaints from [Chinese] companies that US clients have requested a suspension of orders and deliveries, but so far it has had only a limited impact on the industrial sector," he said.
American businesses have raised concerns about Trump's trade policies as well, as many have already felt the impact. The U.S. agriculture sector will be hit particularly hard as a result of the global trade war, which also targets traditionally close allies in Europe and North America. As a result, Trump announced on Tuesday that the government would issue $12 billion in aid to American farmers.
This article was updated to include an infographic from Statista.