The U.S. Is 'Hurting Itself' With Trump's Trade War, China Says
China said Wednesday that President Donald Trump's trade tariffs are "hurting" the U.S. as well as "the world."
The country's ministry of commerce also expressed shock at Washington's announcement that it will place more tariffs on $200 billion worth of imports by September. Calling the U.S. decision "totally unacceptable," China said it would have a negative global impact.
"The behavior of the U.S. is hurting China, hurting the world and hurting itself," the country's commerce ministry said, the BBC reported. As a result of Washington's decision, Beijing will be forced to take "necessary counter-measures," the ministry added.
More than 6,000 new products will be added to a list of increased tariffs under Trump's trade scheme, including food products, minerals and consumer goods such as handbags. The Trump administration move also comes just a few days after it implemented some $34 billion of levies against Chinese goods.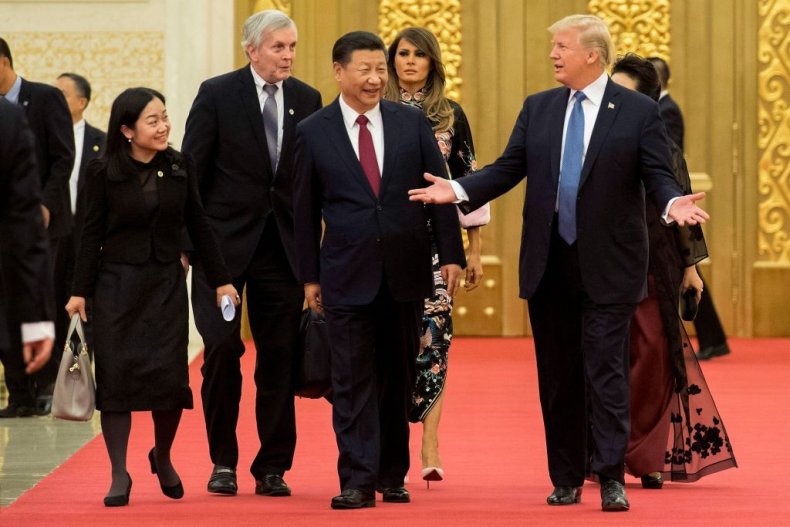 Global stock markets felt the effects of Trump's decision on Wednesday, with China's market ending the day down 2 percent and Europe's major markets down more than 1 percent, The New York Times reported. In the U.S., selling continued into early trading on Wall Street, but the overall declines weren't as steep as internationally.
Trump's trade war has targeted U.S. friends and foes alike. At the start of June, the president announced that Europe, Canada and Mexico would be hit with 25 percent tariffs on steel and 10 percent tariffs on aluminum. The president escalated tensions further when he threatened to institute a 20 percent tariff on all vehicles assembled in the European Union.
On Sunday, French Finance Minister Bruno Le Maire said European governments will retaliate against any additional tariffs from Washington in a unified front. "The question is no longer whether or not there will be a trade war, the war has already started," the minister said.
Europe and China have also sought to improve trade relations and stand in opposition to Washington's increasingly isolationist policies. During trade talks in Beijing in late June, EU and Chinese leaders agreed to "oppose" Trump's policies.
"Both sides believe that we must resolutely oppose unilateralism and trade protectionism and prevent such behavior from causing volatility and recession in the global economy," China's Vice Premier Liu He said. He explained that his nation and Europe have a common interest in defending the global multilateral trading system.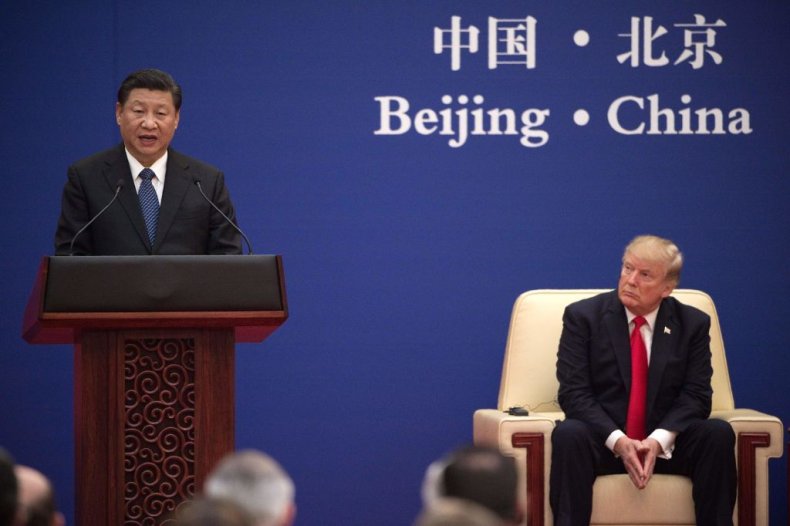 "There is no way Trump's tariffs on the EU and China could benefit the U.S. economically," Linda Lim, a professor of international business strategy at the Stephen Ross School of Business at the University of Michigan, told Newsweek in June. "These costs to American consumers, workers and businesses occur whether or not there is foreign retaliation against American exports," she said.
Lim pointed out that the tariffs will only "increase China's incentive to push Chinese companies' global expansion to third-party countries" while also accelerating the "development of domestic technologies to reduce their dependence on U.S. exports.
"Tariffs represent a tax increase and an increase in government regulation [or] micromanagement of the economy–the opposite of what the Trump administration was supposed to be about," she said.
Numerous U.S. businesses and manufacturers have said that the new trade policies have already negatively impacted their businesses, forcing them to pass on additional costs to consumers. Harley Davidson Inc. announced last month that it would move production of motorcycles shipped to the EU overseas, estimating that the new tariffs would cost the company between $90 million and $100 million per year.