China Is a Bigger Threat to the U.S. Than Russia, Former NATO Commander Warns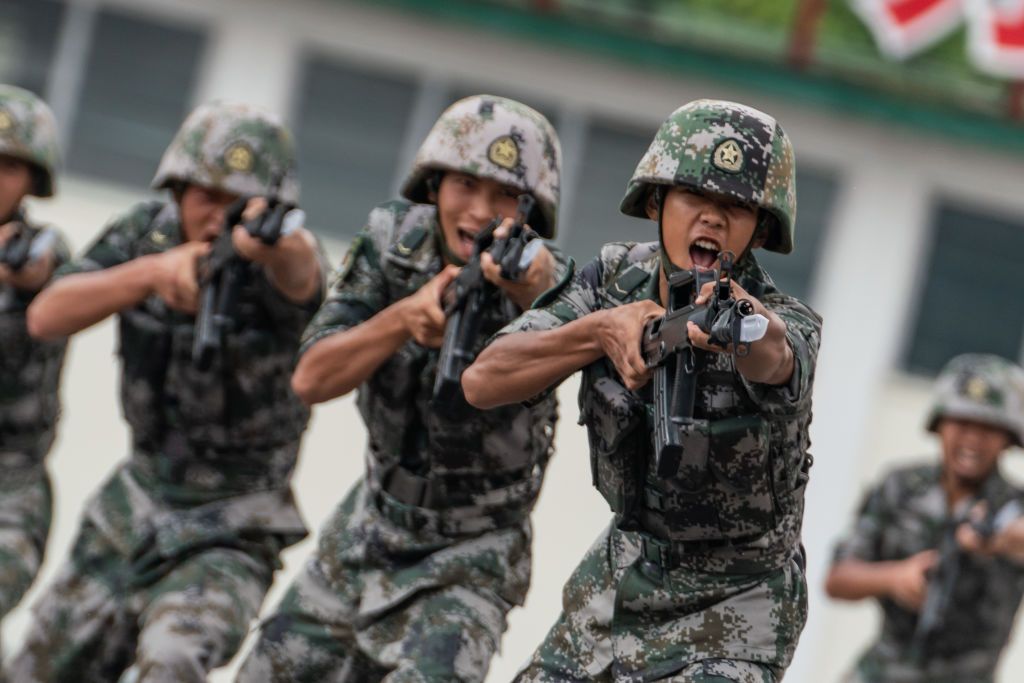 China's growing clout in the world should be a bigger concern to the U.S. than Russia, a former NATO European supreme commander has warned.
Pointing to China's ambition to surpass the U.S. in global influence, retired U.S. Marine Corps General Jim Jones told The Hill on Monday that the Asian nation is "a much longer-term problem.
"China has the stated goal of trying to replace the United States…by 2020, 2040," Jones explained. "They're doing this in a very quiet way—sometimes not so quiet, but there's no mistaking what their long-term ambition is, and we're going to have to deal with that."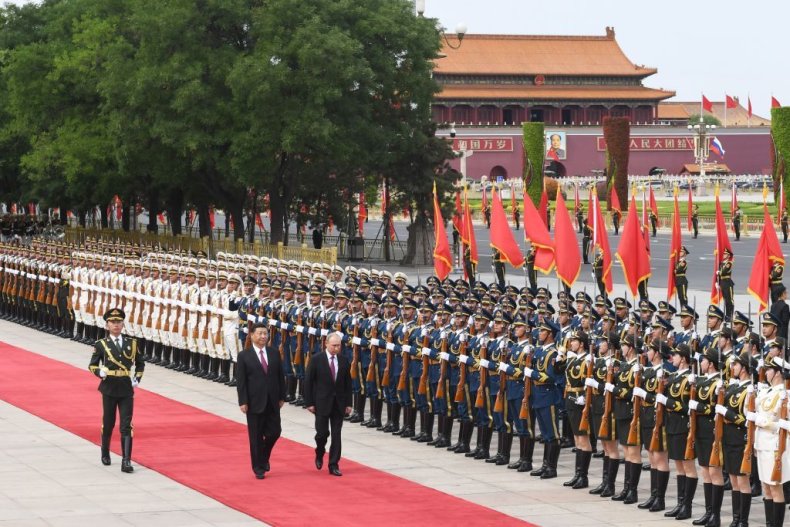 At the same time, Jones suggested that Russia, in reality, was not such a big problem for the U.S. He said that although President Vladimir Putin and his country may be "disruptive," they don't pose a major threat.
"I don't think we're facing any kind of World War III," he said.
The retired commander's comments echo those of top U.S. intelligence officials.
Michael Collins, the deputy assistant director of the CIA's East Asia Mission Center, told the Aspen Security Forum on Saturday that the threat from China is the most serious currently faced by the U.S. The intelligence official argued that China's current actions in the world could be defined as "fundamentally a cold war." He said that Beijing wants "every country in the world" to side with its interests over those of Washington.
Last week, FBI Director Christopher Wray told attendees at the same forum that China is currently seen by his agency as the most significant threat. He explained that the FBI is investigating economic espionage cases in in all 50 states that have alleged ties to Beijing.
"The volume of it. The pervasiveness of it. The significance of it is something that I think this country cannot underestimate," Wray said.
Comments about the growing threat of Beijing come as politicians in Washington and many across the U.S. discuss the threat from Moscow following President Donald Trump's one-on-one meeting with Putin in Helsinki. The meeting occurred as Trump's presidential campaign remains under investigation for connections to and potential collusion with the Kremlin.
Moreover, Washington and Beijing are currently embroiled in a major trade dispute, involving billions of dollars worth of products. On Friday, Trump threatened to escalate tensions further by slapping additional tariffs on all $505 billion of Chinese imports to the U.S. Meanwhile, China has vowed a tit-for-tat response to all new taxes levied by Washington.
China and the U.S. have also clashed over disputed territory in the South China Sea claimed by Beijing.
At the same time, China's relations with Russia have grown closer. In early June, Chinese President Xi Jinping called Putin his "best, most intimate friend" as he awarded him China's first-ever friendship medal.