China isn't considering supplying Russia with military equipment or providing financial support to aid Moscow's forces in the Ukraine invasion, Chinese Ambassador to the United States Qin Gang said in an interview that aired on Sunday.
"There's a disinformation about China providing military assistance to Russia. We reject that...," said Gang, when pressed on the issue during an interview with CBS News' Face the Nation.
Gang, China's top diplomat in Washington, made the remarks after host Margaret Brennan asked whether Beijing intends to "give a lifeline to Vladimir Putin" in the Ukraine invasion, which began on February 24.
"China stands for peace, opposes war. China is a peace-loving country. We hate to see the situation over Ukraine come to today's, you know, like this and we call for immediate ceasefire and we are promoting peace talks," he said.
Gang noted that China is providing Russia with humanitarian assistance, including "foods, medicine, sleeping bags and the baby formula."
"Not weapons and ammunition to any party and we are against a war, as I said, you know, we will do everything to deescalate the crisis," he added.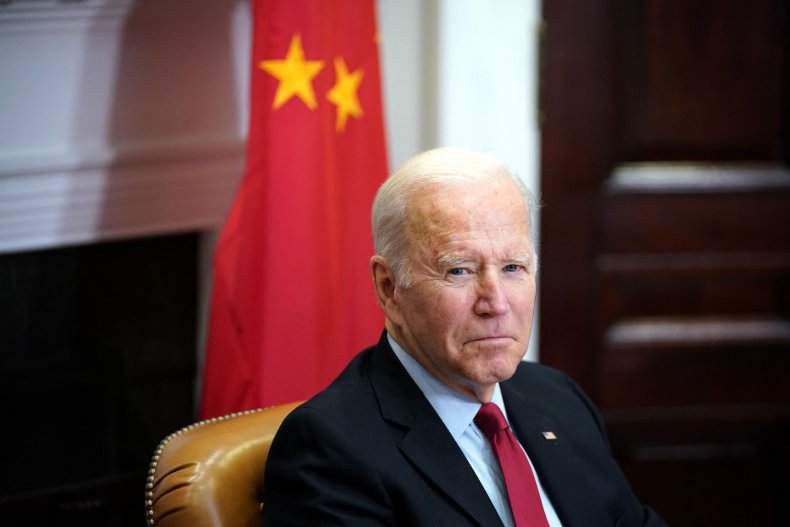 His remarks came after President Joe Biden in a nearly two-hour video call with China's President Xi Jinping warned of "implications and consequences if China provides material support to Russia" in Ukraine.
"He [Biden] made clear what the implications and consequences would be if China provides material support to Russia as it conducts brutal attacks against Ukrainian cities and civilians," White House Press Secretary Jen Psaki told reporters on Friday, without elaborating.
The U.S. has voiced concern that Beijing might aid Moscow by sending military equipment. Russia's advance appears to have stalled on some fronts as the invasion enters its fourth week.
Secretary of State Antony Blinken on March 17 said Beijing is "considering directly assisting Russia with military equipment to use in Ukraine."
China "will bear responsibility for any actions it takes to support Russia's aggression, and we will not hesitate to impose costs," Blinken told a press conference at the time.
Beijing has refused to describe Putin's offensive in Ukraine as an invasion, or to condemn Moscow's actions in the country.
Chinese Foreign Minister Wang Yi said in a statement issued by the Foreign Ministry in Beijing on March 19 that "China will continue to make independent judgments based on the merits of the matter and in an objective and fair attitude."
"We will never accept any external coercion and pressure, and we also oppose any groundless accusations and suspicions against China," he said. "China's position is objective and fair, and it follows the wishes of most countries."
Follow our live blog for updates on the Russia-Ukraine conflict.