The governor of the Chinese territory of Xinjiang has defended Beijing's use of internment camps for Muslim citizens, telling the country's state news agency that prisoners are happier and healthier in the controversial centers, where as many as a million people are believed to have been detained.
Shohrat Zakir told Xinhua that prisoners in the re-education camps—which he called "boarding schools"—are receiving education and vocational, legal and language training.
Though the Chinese government originally denied the existence of such facilities, recent months have seen the central government admit its policy and move to justify the camps' use. "The purpose is to fundamentally eliminate the environment and soil that breeds terrorism and religious extremism, and eliminate the terrorism activities before they take place," Zakir said.
Zakir claimed prisoners are grateful for the chance to embrace a new lifestyle. Numerous investigative reports have suggested the predominantly Muslim detainees are subjected to political indoctrination through mental and physical abuse.
The governor said prisoners are taught Mandarin and given lessons in Chinese history and culture. They are also instructed in the Chinese constitution, China's legal code and local regulations, while being encouraged to "accept modern science," he claimed.
Most of the citizens in the camps are from Muslim minority groups, including from the Uighur, Kazakh and Hui communities. Former detainees have reported widespread torture within the centers, as well as being forced to pledge allegiance to the ruling Communist Party and denounce their religious beliefs.
But Zakir presented a very different view of the camps, which as of last week are officially permitted to hold those "influenced by extremism."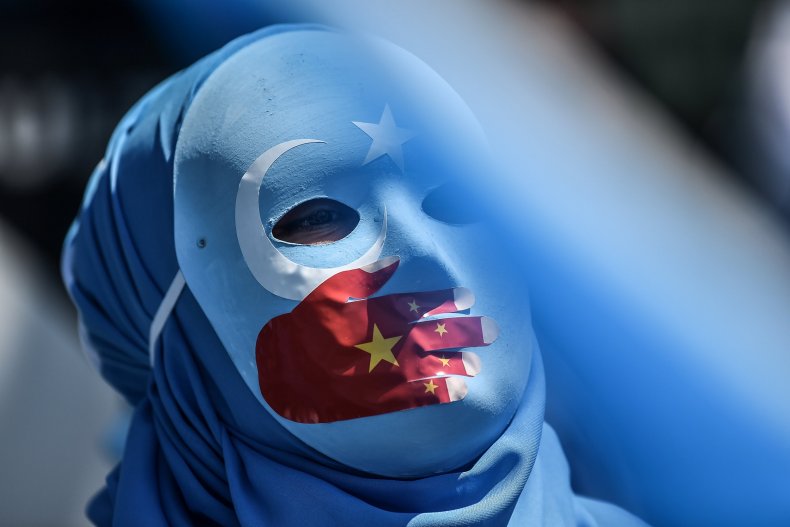 He said counseling services are provided to ensure detainees are in good mental health, while on-site cafeterias ensure "nutritious diets." Zakir also claimed there were sports facilities and stages for performances, with singing and dance contests organized and participation encouraged.
"Many trainees have said they were previously affected by extremist thought and had never participated in such kinds of arts and sports activities. Now they realize how colorful life can be," the governor said.
Zakir did not say how many prisoners were currently being held, though human rights groups suggest the number could be as high as 1 million.
Hu Xijin, the editor of the state-run Global Times newspaper, wrote Monday that the true number is far lower than international estimates. Hu said he would not disclose the true figure, and suggested the government would not do so either to avoid "giving Western media another excuse to hype up the issue."