China Says Trade Negotiations Are Impossible While Trump Boasts About Friendship With Xi Jinping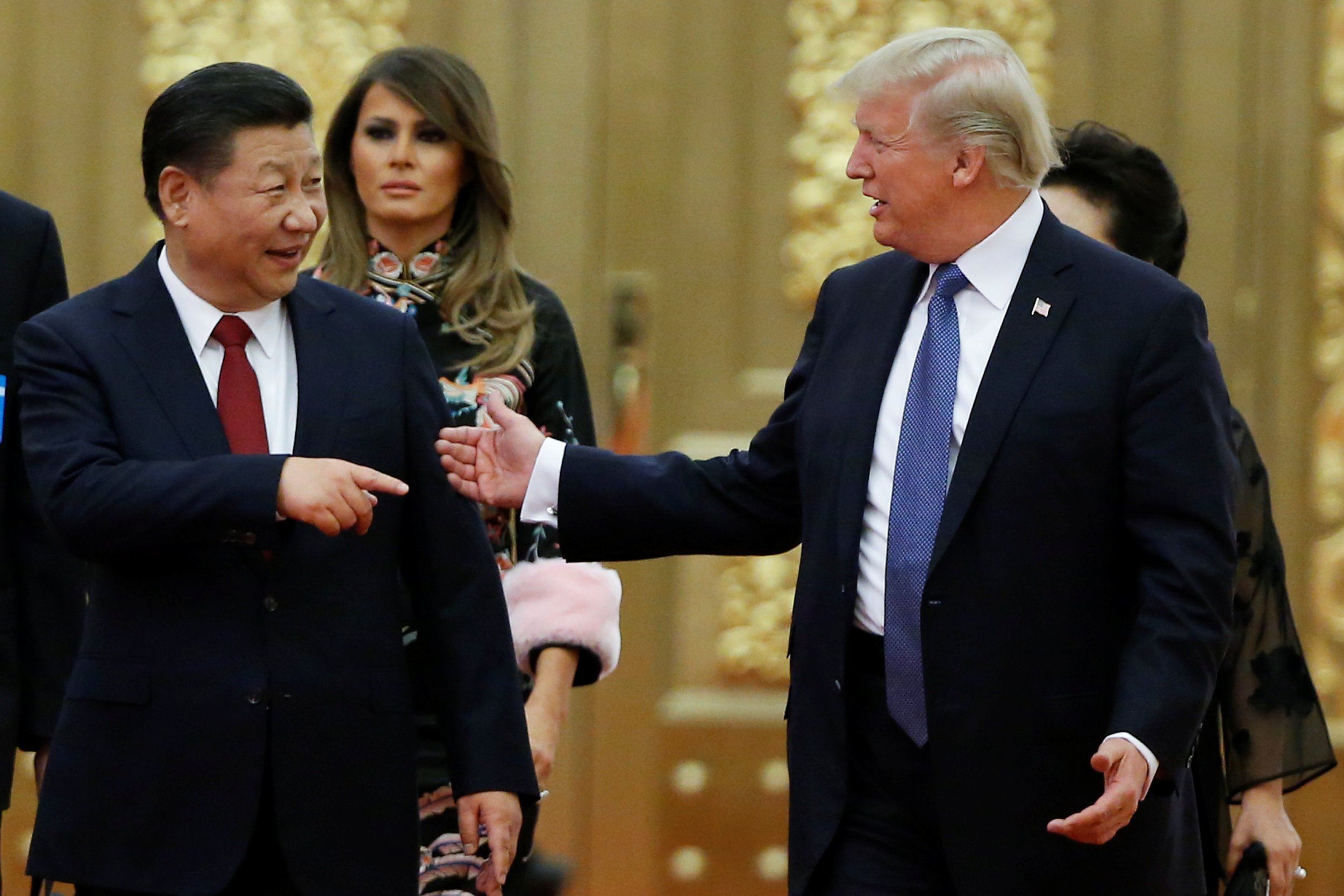 China's Foreign Ministry blamed the U.S. for trade frictions and said negotiations were impossible under current conditions shortly after President Donald Trump boasted about his friendship with Xi Jinping.
At a regular press briefing on Monday, Geng Shuang, a Chinese ministry spokesperson, criticized the U.S. for escalating the trade battle and said that Trump's latest measures have raised the concern of the international community, reported Reuters.
The move comes hours after Trump took to Twitter to declare that the taxes will result in a "great future for both countries" and that despite the trade dispute, he and President Xi Jinping "will always be friends."
"President Xi and I will always be friends, no matter what happens with our dispute on trade. China will take down its Trade Barriers because it is the right thing to do. Taxes will become Reciprocal & a deal will be made on Intellectual Property," Trump tweeted on Sunday.
He added: "Great future for both countries!"
Last Thursday, Trump announced he is now pushing for $100 billion in additional tariffs on Chinese goods imported, on top of the $50 billion that was revealed earlier that week, further fueling fears a trade war will break out between the world's largest economies.
"In light of China's unfair retaliation, I have instructed the [United States Trade Representative] to consider whether $100 billion of additional tariffs would be appropriate," Trump said in a statement released by the White House.
China retaliated by announcing plans to implement $50 billion worth of tariffs across 106 U.S. products, seemingly strategically targeting industries based in Trump supporting states. The Chinese ministry also warned Beijing will enforce future tit-for-tat measures if the U.S. continues to escalate the trade dispute.
"[We don't want] to fight a trade war, but we are not afraid of fighting it," China's Commerce Ministry said in a statement on Friday.
It added: "If the United States disregards the opposition of China and the international community, and insists on unilateralist and protectionist trade practices, the Chinese side will follow through to the end and will not hesitate to fight back at any cost."
"We will take new comprehensive measures to respond and resolutely defend the interests of the country and the people."