China 'Seriously Concerned' by Donald Trump's Taiwan Comments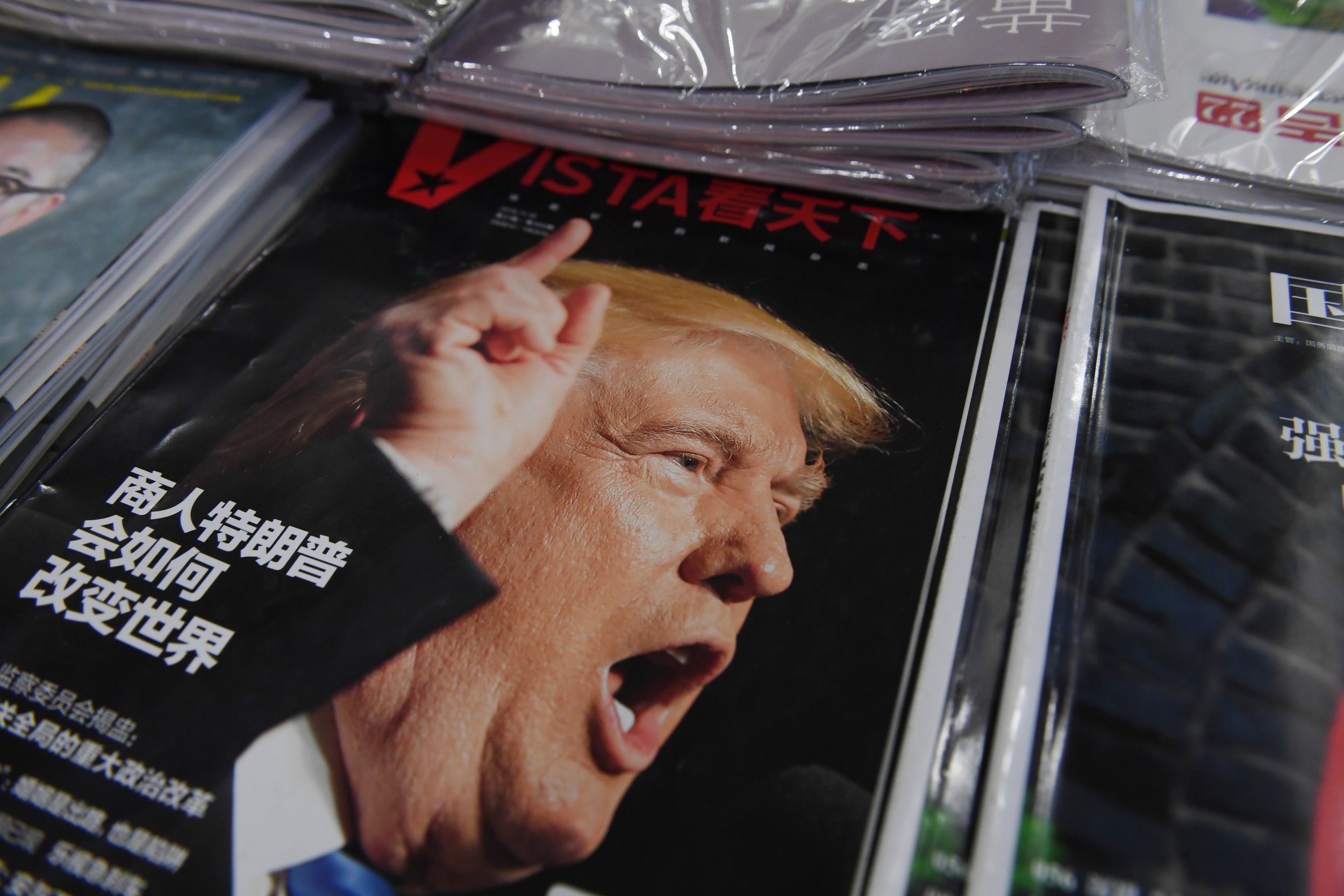 China said Monday it had "serious concern" about the comments made by U.S. President-elect Donald Trump regarding Washington's longstanding position that Taiwan is part of "One China."
Speaking to Fox News Sunday, Trump said that the U.S. did not have to be "bound by a One China policy." He said that in order for Washington to maintain the policy there would have to be a deal with "China having to do other things, including trade."
The U.S. has held the One China policy since recognizing the country in 1979 and has only participated in unofficial relations with the self-governing island since.
In reaction to Trump's comments, Geng Shuang, spokesperson for the Chinese foreign ministry, said that any change to the U.S.'s policy in regard to Taiwan would leave cooperation between Washington and Beijing "out of the question," the Associated Press reported.
China considers Taiwan to be an island that should be part of the country, reunified by force if necessary, despite it breaking away in a 1949 civil war.
"We urge the new U.S. leader and government to fully understand the seriousness of the Taiwan issue, and to continue to stick to the One-China policy," Geng said, adding that it was the "political bedrock" of U.S.-China relations.
Trump had already broken with diplomatic tradition by calling Taiwanese President Tsai Ing-wen on December 2 after his election victory. No American leader had spoken to Taiwan's leader for more than three decades. On both the campaign trail and in the aftermath of his election victory, Trump has criticized Beijing, accusing it of manipulating its currency and of aggression in the South China Sea.
Chinese state media also reacted negatively to Trump's words. The Global Times ran an editorial with the headline "Trump, please listen clearly: 'One China' cannot be traded."
Trump's suggestion of a change in U.S. policy led to Chinese stocks slipping to a one-month low on Monday amid investor fears that Trump will press ahead with his new line of thinking.