China Surpasses EU in Per Capita Carbon Emissions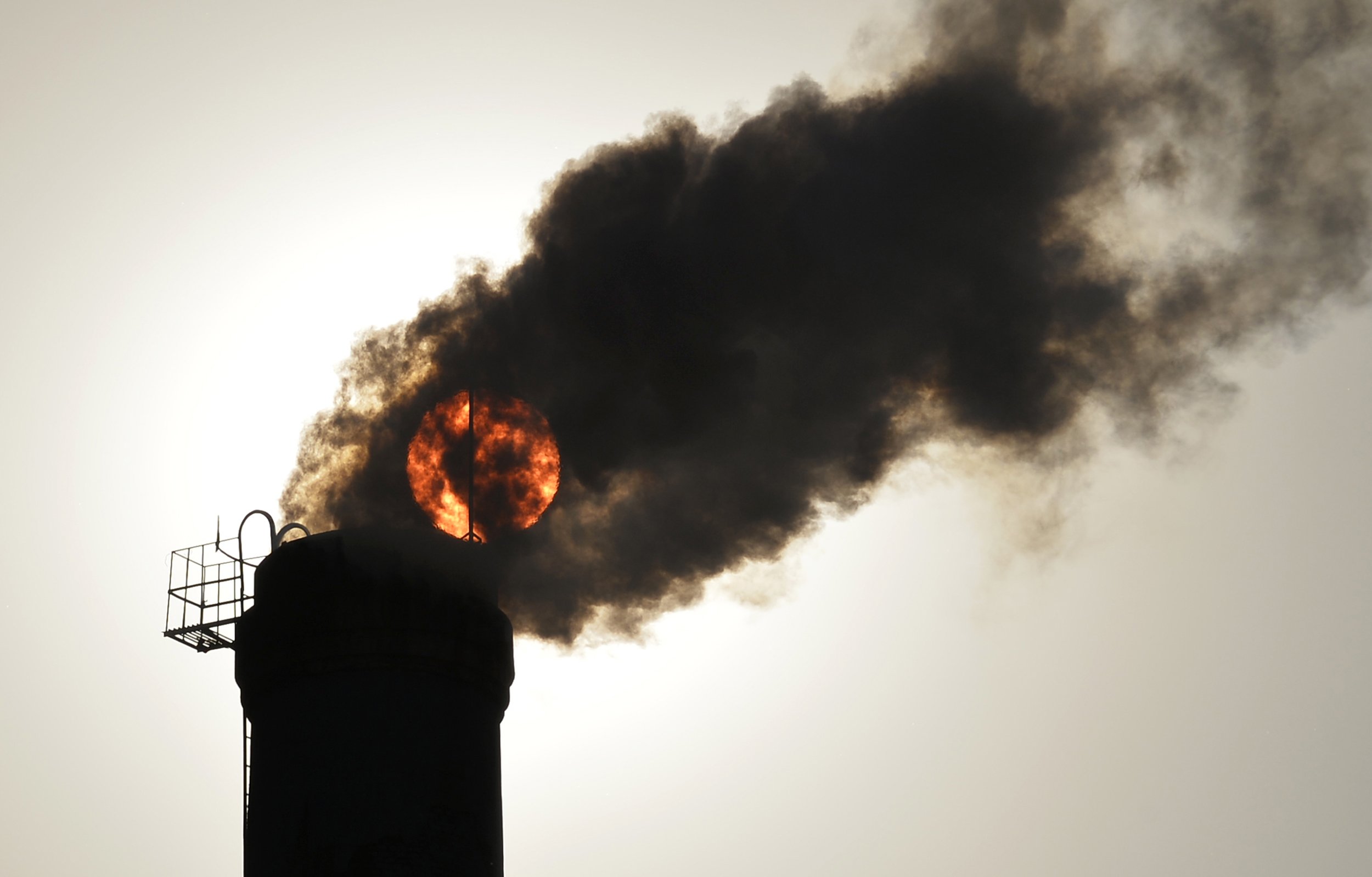 For the first time, per capita emissions in China have surpassed that of the European Union, according to a new report. That means that through their daily activities (like driving a car) and that of their countrymen (like building and running a coal-fired power plant), the average person in China is responsible for putting more carbon dioxide in the atmosphere than the average denizen of the EU.
China also emits more carbon than the United States and Europe combined, a first, according to the Global Carbon Budget, released Sep. 21.
Carbon emissions also rose 2.3 percent in 2013, slightly less than the average annual rise of 2.5 percent over the last decade. An economic slowdown in China was a major reason for that slight decline, the report noted. But emissions in the United States are up 2.9 percent, after going down in recent years.
China emitted 28 percent of the world's carbon in 2013, followed by the United States (14 percent) and the European Union (10 percent). India came in fourth at seven percent, but is expected to surpass the EU by 2019.
The United States still emits the most carbon per head, by a large margin, with more than twice the per capita emissions of China.
The ocean and the land (mostly via growth of plants) respectively "removed 27 percent and 23 percent of total CO2, leaving 50 percent of emissions into the atmosphere," the report noted.
The report came out on the eve of the United Nations meeting in New York, wherein delegates will discuss efforts to address climate change. More than 300,000 people descended on the city for a climate change march yesterday (Sep. 21), in part to make sure that delegates at the meeting took concerns about global warming seriously.