Chinese Military Aircraft Carrier Near Taiwan Sparks Fear of Hostile Takeover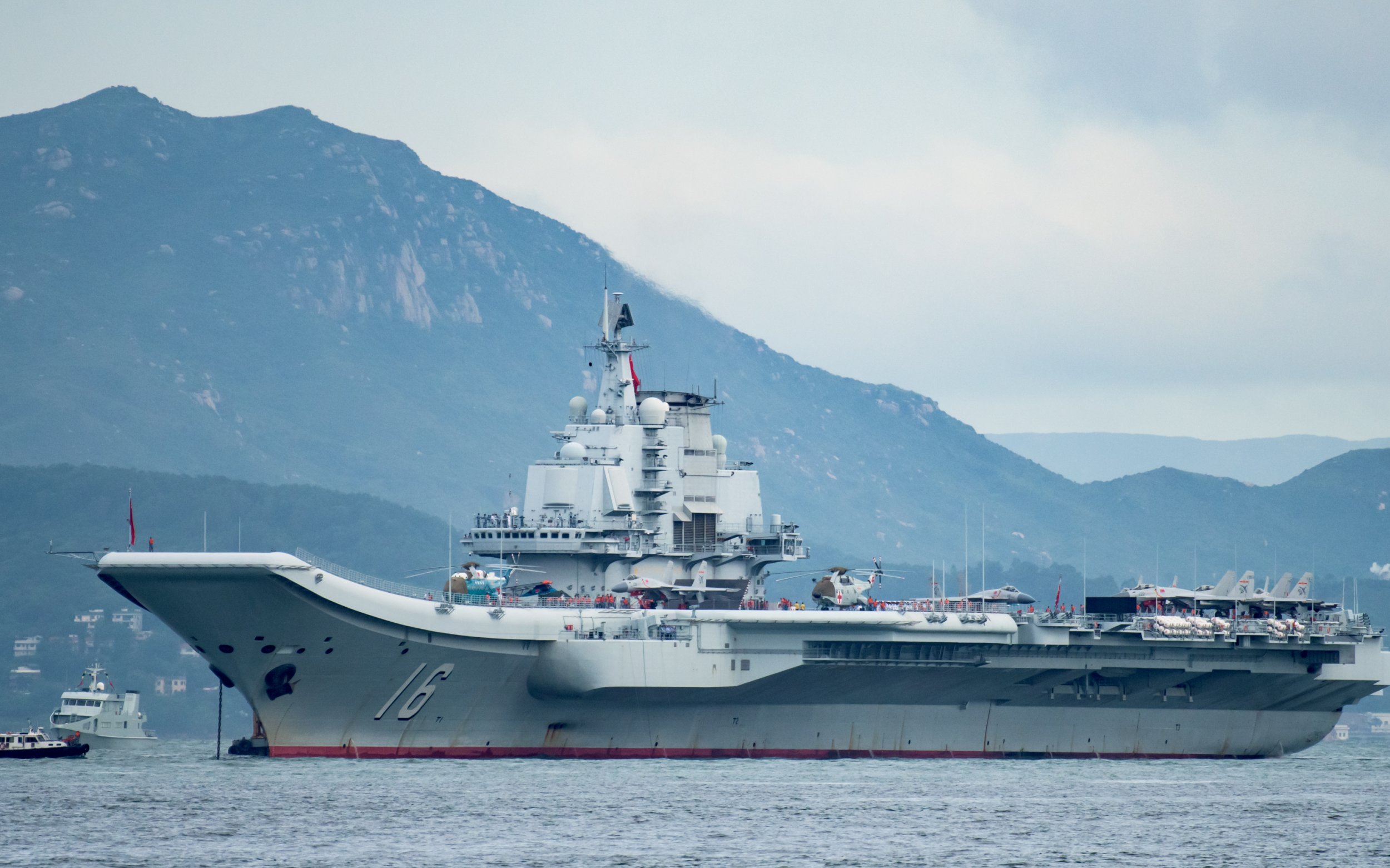 A Chinese aircraft carrier sailed through the narrow Taiwan Strait that separates the self-ruled island from China, Taipei said on Wednesday, amid escalating military drills and fears of a hostile invasion.
Taiwan's Defense Ministry said a group of Chinese ships led by the Liaoning aircraft carrier entered the southwestern part of the Taiwan Strait in the early hours of Tuesday, though it stayed on the Chinese side of the waterway.
As of midday on Wednesday the carrier group had left Taiwan's Air Defense Identification Zone heading in a northerly direction, the ministry said, adding that it had monitored the group's movements throughout.
China's Defense Ministry did not immediately respond to a request for comment, but the Soviet-era Liaoning, China's first aircraft carrier, has passed through the Taiwan Strait before on its way to and from exercises in the South China Sea. While heavily traveled by commercial shipping and flights, the Taiwan Strait is also a sensitive military zone.
In recent months, China has stepped up military drills around Taiwan, alarming Taipei. China says the exercises are routine, but that it will not tolerate any attempt by the island to declare independence.
China considers Taiwan a rebellious province and has never renounced the use of force to bring it under its control. Taiwan is well armed, mostly with U.S. hardware, and has been seeking to purchase more high-tech equipment from Washington to defend itself from Beijing.
In October, The Washington Free Beacon reported that newly disclosed internal military documents proved China has secret plans to invade Taiwan by 2020.
During an annual defense review last month, Taipei said that frequent and increased Chinese military drills posed an "enormous threat" to Taiwan's security.
The People's Liberation Army (PLA) carried out 16 drills near the self-governed island in the past year, said Taiwan's defense ministry in the white paper. China's military threat was growing by the day, it added.
Beijing suspects that Taiwan's first female president, Tsai Ing-wen, who leads the independence-leaning Democratic Progressive Party, wants to maintain full-fledged independence for the island at all costs. Tsai says she wants to preserve peace with China but will defend Taiwan's security and way of life.
Chinese state media has given broad coverage to "island encirclement" exercises near Taiwan this month, including showing pictures of Chinese bomber aircraft with what they said was Taiwan's highest peak, Yushan, visible in the background.
Proudly democratic, Taiwan has shown no interest in being run by the mainland and its government has accused Beijing of not understanding democracy when it criticizes Taipei.