China Threatens To Derail Joint Climate Action Over U.S. Olympics Boycott
The Chinese government said this week that the United States' diplomatic boycott of Beijing 2022 could harm cooperation on global issues, just one month after the two nations agreed to collaborate on climate change.
Since the White House confirmed there would be no official U.S. representation at the Winter Olympics next year, Beijing has offered contradictory responses while seemingly caught between indifference and anger.
On Monday, China's Foreign Ministry spokesperson Zhao Lijian said "no one would care" if American and other countries' officials decided not to attend. The next day, however, he said the U.S. would "pay a price" for boycotting the games, which kick off in under two months.
Despite the mixed messaging, one line appears consistent: Beijing sees itself as reserving the right not to cooperate on global challenges such as climate change and nuclear nonproliferation when its demands in other areas are not satisfied.
At a regular press briefing on Tuesday, China denounced as a "political plot" the Biden administration's linking official Olympics attendance with humans rights issues in Xinjiang. The U.S. says "genocide and crimes against humanity" are ongoing against Uyghurs and other minorities groups in the region.
"The U.S. should stop its politicization of sport and stop interfering in and undermining the Beijing Winter Olympics, otherwise it will harm dialogue and cooperation between the two countries in a series of important areas and on international and regional issues," said Zhao.
Although he said China would take "resolute countermeasures" in response to the American diplomatic boycott, it's still unclear what that entails. However, the threat to derail joint action with the U.S. remains as real this week as it did just one week after President Joe Biden's inauguration.
In a January 28 press conference, Zhao said China was "ready to cooperation" on climate change but added: "That said, I'd like to stress that China-U.S. cooperation in specific areas [...] is closely linked with bilateral relations as a whole."
"China has emphasized time and again that no one should imagine they could ask China to understand and support them in bilateral and global affairs when they blatantly interfere in China's domestic affairs and undermine China's interests," he said. "We hope the U.S. can create favorable conditions for coordination and cooperation with China in major areas."
The Biden administration has been adamant about the collaborative aspect of the otherwise fiercely competitive U.S.-China relationship. On climate in particular, Washington believes it's also in Beijing's interests to maximize the global effort in addressing the generational crisis.
Responding in the aftermath of the boycott announcement on Monday, White House press secretary Jen Psaki said China's give-and-take perspective was "not the right way to view or frame our relationship."
"Our view is that cooperation on transnational issues is not a favor to us. It is not a transaction," Psaki added. As a nation seeking a leadership role, China should take action on issues "to meet the needs of the global community," she said.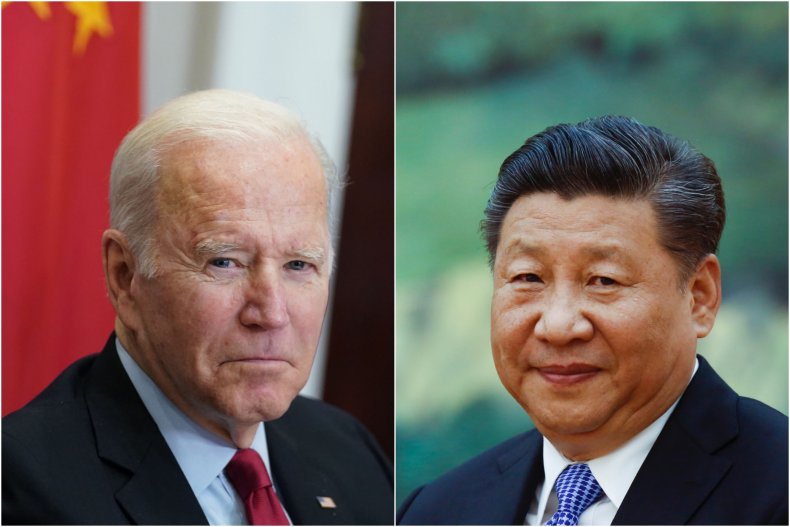 Biden's boycott is likely to be another thorn in what is already a considerably prickly relationship, which in the recent month has also included concern over the continuing silence of Chinese tennis player Peng Shuai.
The timing of the U.S. decision appears to be calculated, too. It comes after Chinese and American delegates made a surprise announcement at the tail end of COP26 to form a working group on climate action. It also follows the securing of mid-November's much needed high-level talks between Biden and Chinese leader Xi Jinping.
Biden himself hinted last month that a decision about Beijing 2022 had already been made. On November 16, a day after his summit with Xi, Biden was asked whether there would be an official delegation at the Olympics.
He responded: "I'm the delegation, and I dealt with it."