China Says TikTok Parent Company ByteDance Said It Had Only Learned About Trump Deal in the News
Chinese state media has said TikTok's parent company ByteDance only learned of an apparent $5 billion education fund contribution within a deal to allow the platform to operate in the United States through news reports.
President Donald Trump said Saturday he supported "in concept" an arrangement which would see TikTok move to be owned by a new company, TikTok global, which Oracle and Walmart will both have shares in.
Within this, he said there will be a $5 billion contribution made by the company towards an education program for "American youth."
"And they'll be making about a $5 billion contribution toward education. We're going to be setting up a very large fund toward the education of American youth. And that'll be great," he said, discussing details of the arrangement.
"That's their contribution that I've been asking for."
Further giving the plans his blessing, he said: "But we'll see whether or not it all happens. But, conceptually, I think it's a great deal for America.
"I approved the deal in concept, yes. So I can say that I have given the deal my blessing. If they get it done, that's great. If they don't, that's okay too. But it's a great deal for America, and very interesting."
In response to the education funding, Chinese-state media has questioned what knowledge TikTok's current owners, ByteDance, had of the arrangement.
A tweet from The Business Source, from Chinese-state affiliated outlet The Global Times, said: "In response to some media reports that #TikTok will set up a $5bn education fund in the #US, TikTok's parent company #ByteDance said Sunday that it heard about this for the first time from the news."
According to Reuters, ByteDance said on its official account on Toutiao, it had first heard this in the news also.
It added in a statement: "The company has been committed to investing in the education field, and plans to work with partners and global shareholders to launch online classroom projects based on AI and video technology for students around the world."
The deal comes following the Trump administration repeatedly sharing concerns over the security of data gathered from users on the app, suggesting this information could be shared with the Chinese Communist Party.
Trump previously issued an executive order insisting ByteDance sell TikTok and destroy the data of U.S. users, or face a ban in the United States.
TikTok has repeatedly denied accusations that it would facilitate such information being given to the Chines government.
Commenting on the deal, Oracle CEO Safra Catz previously said the move would "ensure data privacy to TikTok's American users."
"We are a hundred percent confident in our ability to deliver a highly secure environment to TikTok and ensure data privacy to TikTok's American users, and users throughout the world. This greatly improved security and guaranteed privacy will enable the continued rapid growth of the TikTok user community to benefit all stakeholders," Catz said.
Interim Head of TikTok Vaness Pappas said TikTok was "here for you and here for the long run" and said it was "thrilled" to be working with a U.S. tech partner to continue in the United States.
Her message was shared on Twitter with the message "#WeAreTikTok and we are here to stay!"
A TikTok spokesperson told Newsweek: "We are pleased that the proposal by TikTok, Oracle, and Walmart will resolve the security concerns of the US Administration and settle questions around TikTok's future in the US.
"Our team works tirelessly to provide a safe and inclusive platform and we're thrilled that we will be able to continue serving our amazingly diverse and creative community."
Newsweek has contacted the White House, ByteDance and Oracle for comment.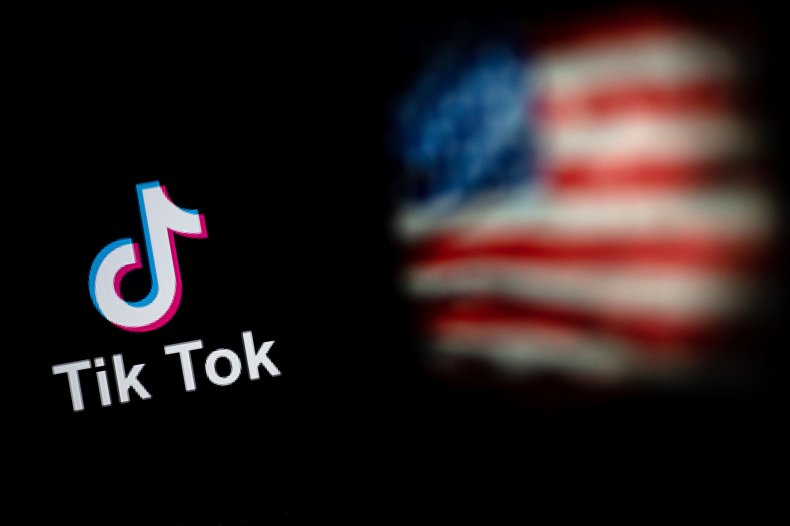 Update 09/20/20: This page was updated to include a statement from a TikTok spokesperson.