Washington's trade deficit with Beijing has increased dramatically in the 17 years since China joined the World Trade Organization (WTO), costing the U.S. millions of jobs across all 50 states, a new report has shown.
The Economic Policy Institute, a Washington, D.C-based nonprofit, released a report on Chinese and U.S. trade relations on Tuesday, outlining the impact of China's rapid growth, which led it to become the world's second largest economy. Between 2001, when Beijing joined the WTO, and 2017, U.S.-China trade has cost us 3.4 million American jobs, with losses occurring not just in every state, but also in every Congressional district.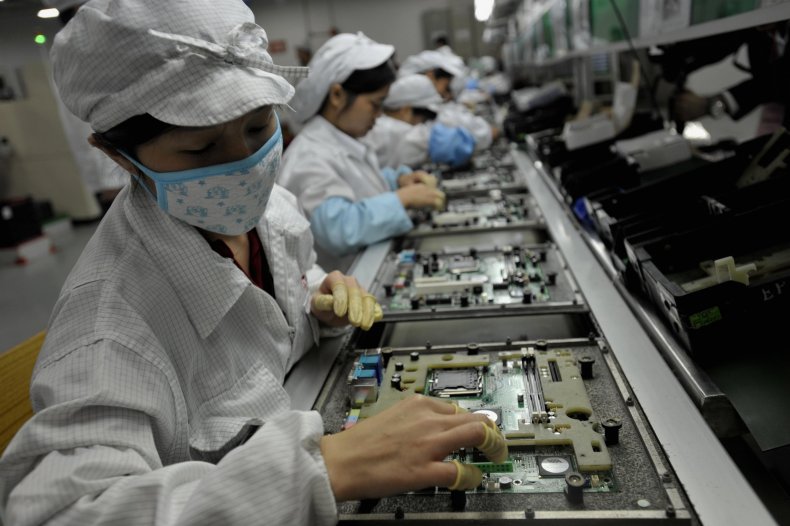 "China's trade-distorting practices, aided by China's currency manipulation and misalignment and its suppression of wages and labor rights, resulted in a flood of dumped and subsidized imports that greatly exceeded the growth of U.S. exports to China," the report explained. It also pointed out that Beijing failed to institute specific policies that would have brought a "promised surge" of American goods to the Chinese market.
Although the manufacturing sector has taken a significant hit due to the deficit, job losses in the computer- and electronic-parts industry were the greatest, according to the report. About 36 percent of the jobs (1,209,000) lost between 2001 and 2017 were from that U.S. industry.
President Donald Trump has long criticized Beijing for its trade practices, citing currency manipulation and the ballooning deficit as serious threats to the U.S. economy. Last summer, Trump escalated trade tensions by slapping new tariffs on $50 billion of China's imports this summer, to which Beijing responded in a tit-for-tat manner and placed new taxes on an equal amount of U.S. products. In September, Trump added tariffs to another $200 billion of imports. Beijing again retaliated, adding levies to a further $60 billion of U.S. goods.
While the findings of the EPI report and the Trump administration have called out China for currency manipulation, Christine Lagarde, the managing director and chairwoman of the International Monetary Fund (IMF), has defended Beijing from such accusations. Speaking during a press conference during the IMF and World Bank Group annual meetings in Indonesia earlier this month, Lagarde pointed to the strength of the U.S. dollar as leading to the alleged manipulation.
"If you compare the position of the renminbi [China's currency] relative to the U.S. dollar, it has a lot to do with the strength of the dollar," Lagarde said, South China Morning Post reported. "If you compare [other currencies] to the renminbi, there is a bit of depreciation, but certainly not that much," she added.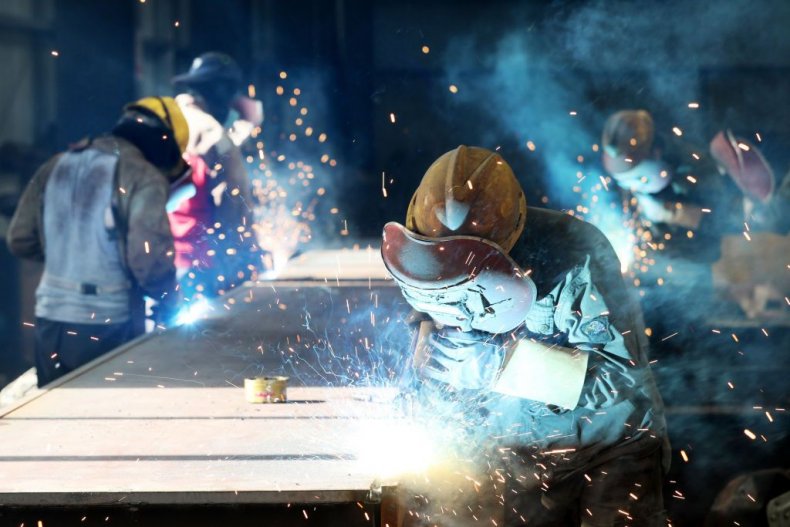 Although Lagarde admitted there were greater fluctuations in China's currency, she pointed out the IMF supports such adjustments.
"We are seeing more and more countries, including China, let their currencies fluctuate," she said. "And that certainly has been the case for the last three years for China."
"We have supported the move of China to allow more flexibility [of the exchange rate], and we hope that the recommendations we have given to China regarding letting the currency fluctuate will continue to be implemented," she added.