China Trade War: Trump's Latest Tariff Threats Could Make Life More Expensive For Americans
China's response to U.S. tariffs threatened by President Donald Trump may mean Americans will pay more for appliances and food.
On Wednesday, China announced tariffs on $50 billion worth of U.S. goods which includes aircraft and cars, but also soybeans and whiskey. State broadcaster CCTV said the date of when the hikes would come into effect would be revealed later.
The tit-for-tat measures follow the U.S. president's threat to impose a 25% tariff on a number of Chinese imports worth $50 billion, which include products used in manufacturing like steel and aluminum.
The Office of the United States Trade Representative released on Tuesday a list of 1,300 products that will be marked up, subject to public consultation. This includes devices like cassette players, radio receivers, motorcycles and televisions.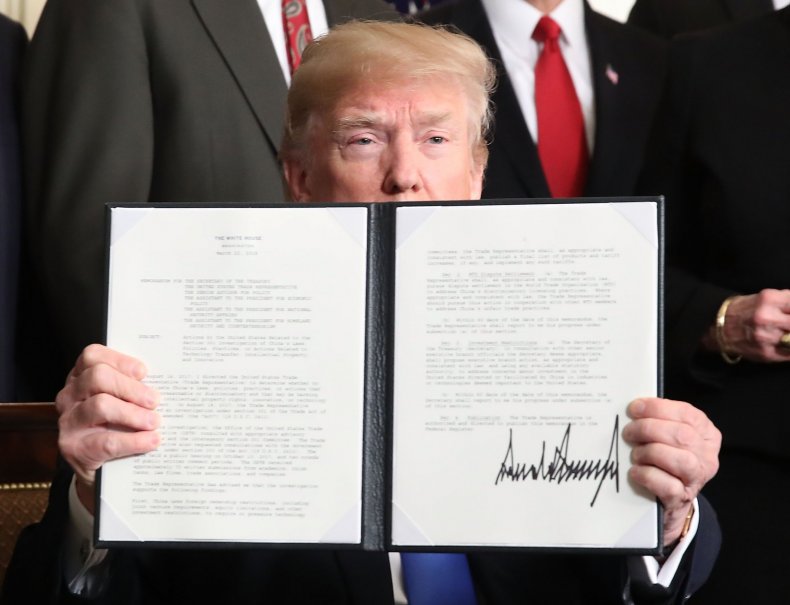 It said the list was intended to "have the lowest consumer impact" but include vaccines, farm plows and bakery ovens, while products mostly used by industry like car parts, engine parts and cranes are also included. These are expected to have a knock-on effect for consumers' everyday spending.
The Trump administration wants to retaliate to what it claims are Beijing's unfair trade practices, such as propping up state-run companies.
President of the National Retail Federation, Matthew Shay, told MarketWatch that it was positive that goods like clothing and shoes were not on the list.
"We remain concerned that other goods such as consumer electronics and home appliance are targets. Tariffs on certain machinery will make American-made products more expensive," he said.
Beijing's initial list of retaliatory tariffs on U.S. products exported to China included 15% on fruit and 25% of pork as well as mark-ups on scrap aluminum, wine and other agricultural products. This has now widened to 106 products.
However some products may become cheaper as tariffs for Chinese buyers could lead to an oversupply in the U.S. of pork, nuts and other food products. The downside of this is that it would hurt American farmers who rely on China as a market for their goods.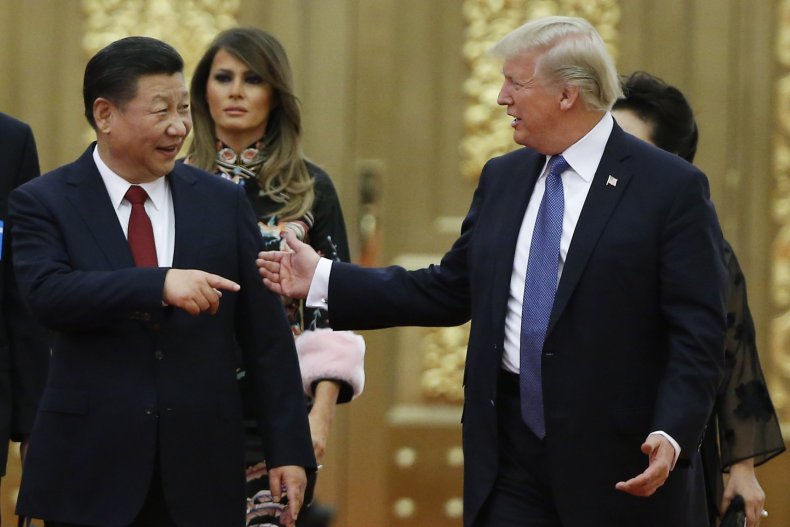 "There may be a little bit of upside at the register for some of us but most of us would agree that saving a few dimes here and there on things like wine and nuts isn't good compensation for disrupting the economy," Syracuse University economic professor Mary Lovely told MarketWatch.
US trade groups criticized the Trump administration measures and feared a trade war would hurt business. There are hopes that an agreement can be struck between Beijing and Washington before the tariffs come into effect.
However energy analyst John Kemp said that trade wars "are easy to start but hard to stop".
"Most analysts and investors still assume a last-minute deal can avert tariffs actually being imposed. Maybe. But by then damage may already have been done. And neither Trump nor (Chinese President) Xi can afford to appear to back down and look weak in front of a domestic audience," Kemp tweeted.