Make America Great Again? U.S. Economy Will Soon Be Toppled by China and India, Claims New Report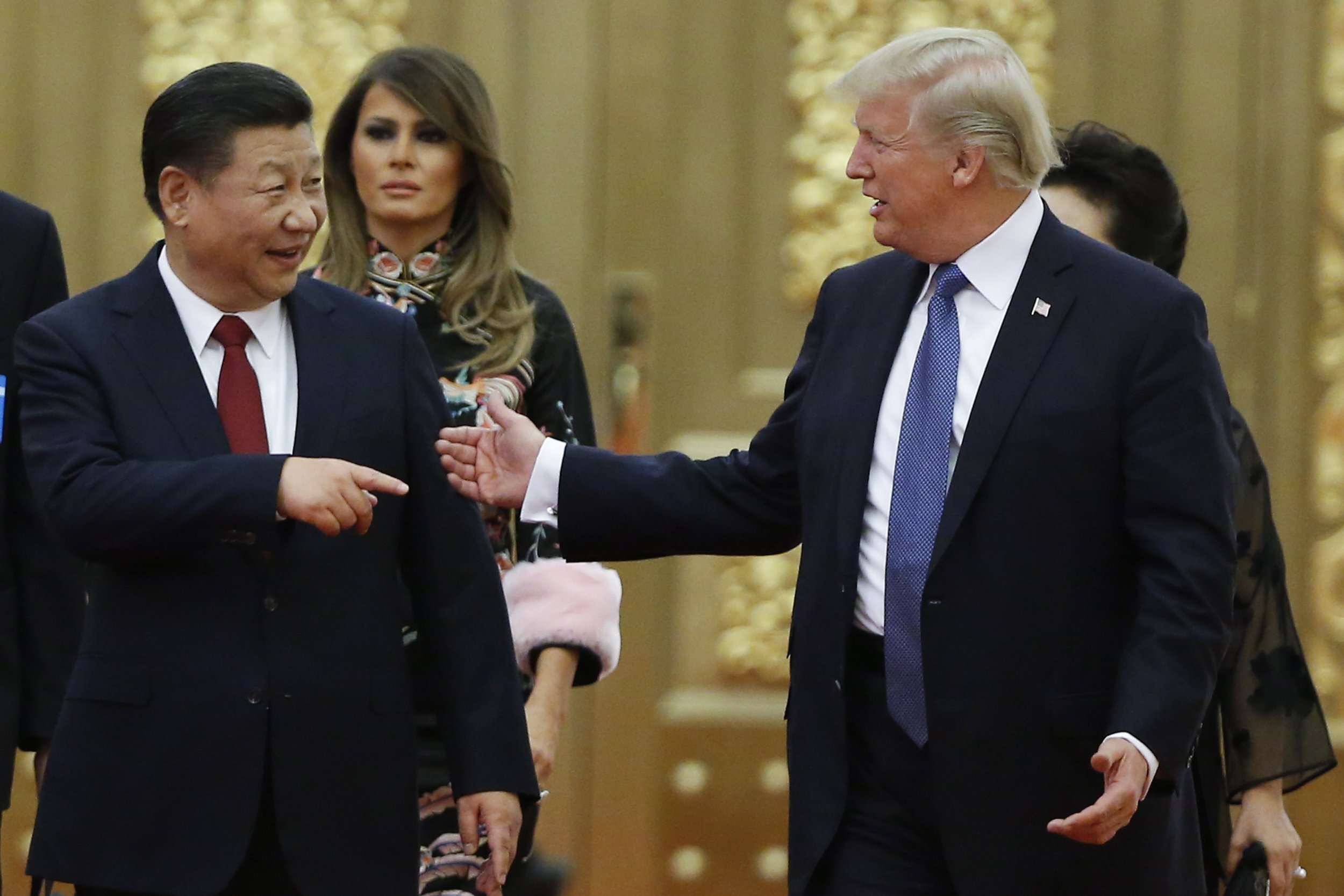 As China ramps up its military, manufacturing, construction and population, the country is projected to usurp the United States as the world's top economy by 2030.
The United States will remain the world's second largest economic powerhouse, followed by India and Japan in the next 15 years, according to new data from London's Centre for Economics and Business Research (CEBR). CEBR projects that India will become the largest economy during the latter half of this century, Bloomberg reports. China, currently the most populous country in the world, is expected to be surpassed by India in population by 2024.
U.S. President Donald Trump and Chinese President Xi Jinping have espoused conflicting views on building up economic power through globalization. President Xi's idea of the "Chinese dream" rests strongly on global trade. In contrast, President Trump told the Asian-Pacific Economic Cooperation forum (APEC) in November that when it comes to trade, he will always put "America first" by promoting American manufacturing over foreign trade.
After the APEC conference, Trump tweeted that he had "developed a great relationship with World leaders like Xi Jinping, President of China...these relationships are a good thing, not a bad thing. The U.S. is being respected again. Watch Trade!"
"We are not going to let the United States be taken advantage of anymore. I am always going to put America first, the same way I expect all of you in this room to put your countries first," Trump told APEC in November.
Both Trump and Xi have focused their energies on renewing the economies of their respective countries. President Trump praised tax reform as "fantastic for the economy" at the signing of the GOP tax bill on Friday, saying that it incentivizes companies to bring production back to the U.S. from offshore manufacturers in China, India and elsewhere. Xi has repeatedly praised open trade. His "Belt and Road" initiative plans to strengthen trade by connecting China to its neighboring countries through infrastructure.
Trump, despite having made statements in the past that conflicted with China's view on global trade, tweeted his congratulations to Communist Party Chairman Xi when he was elected to his second term in October. "Spoke to President Xi of China to congratulate him on his extraordinary elevation. Also discussed NoKo & trade, two very important subjects!" Trump wrote in the tweet.
"China attaches great importance to the Sino-U.S. relations and is willing to promote the long-term, healthy and stable development of bilateral relations on the basis of mutual respect and mutual benefits," Xi said after winning his second term.