China Says U.S. Acts 'Dirty' After It Tries to 'Clean' Networks from Communist Party
China has ridiculed a new U.S. initiative to attempt to decouple its telecommunications network from apparatuses deemed too close to the ruling Chinese Communist Party, calling the move hypocritical and misguided.
The U.S. strategy, announced Wednesday by Secretary of State Mike Pompeo, has been titled the "Clean Network" program. It aims to keep suspected Chinese Communist Party-affiliated services out of U.S. mobile networks, app stores, cloud services and undersea cables, as well as to prevent U.S. companies from making their apps available for certain Chinese smartphone manufacturers.
Chinese Foreign Ministry spokesperson Hua Chunying hit back Thursday on social media, tweeting: "Talking CLEAN while doing DIRTY. How ironic!"
Fellow spokesperson Wang Wenbin said it was "preposterous for the dirty-handed U.S. to preach a 'clean network,'" arguing no Chinese companies had been linked to cybersecurity incidents involving the likes of Edward Snowden and WikiLeaks and highlighting U.S.-linked and suspected U.S.-linked surveillance operations such as PRISM, Equation Group and ECHELON.
"We urge the U.S. to rectify its wrongdoing, create conditions for the normal trade and economic cooperation between companies from different countries and restore a free, open and safe cyberspace to the world," Wang told reporters at a press conference in Beijing.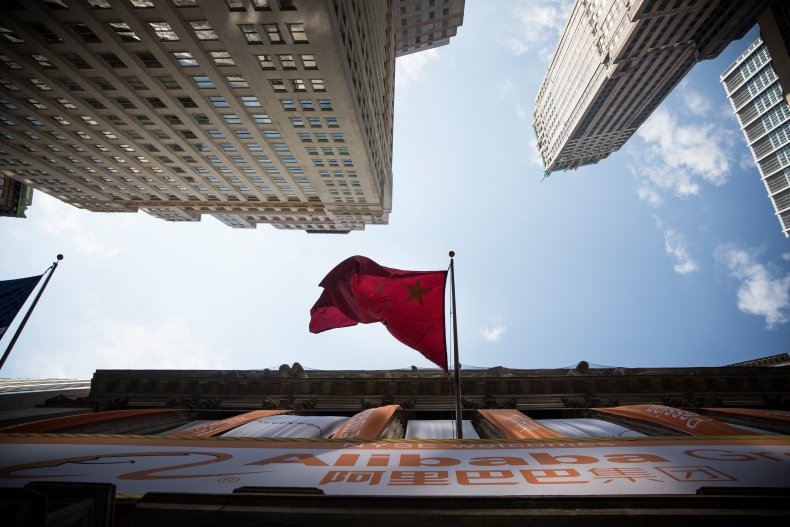 Washington has accused Beijing of using its rapid rise in global technological influence to also advance the agenda of the Chinese Communist Party and suppress dissent. President Donald Trump's administration has sought to push back against Chinese attempts to forge telecommunications deals abroad, including with European allies, in a bid that's produced mixed results.
The latest "Clean" step by President Donald Trump's administration is part of a "5G Clean Path" initiative that has so far drawn in more than 30 "Clean Countries" along with some major telecommunication companies known as "Clean Telcos," Pompeo said in his announcement Wednesday.
"The United States calls on our allies and partners in government and industry around the world to join the growing tide to secure our data from the CCP's surveillance state and other malign entities," he added. "Building a Clean fortress around our citizens' data will ensure all of our nations' security."
But Wang said that "Pompeo and his likes have time and again abused state power to bring down Chinese high-tech companies under the pretext of national security, to which China is firmly opposed."
The telecommunications feud is another front in a larger conflict that has erupted between the U.S. and China, the world's top two economies whose interests have conflicted with greater intensity since Trump came to office in 2017. The past three and a half years have brought a trade war, sparring over a pandemic and geopolitical tensions with respect to Hong Kong, Taiwan and the South China Sea.
As their relations continued to deteriorate throughout this year, Pompeo delivered a speech last month in which he sought to rally "freedom-loving nations" against the "new tyranny" of China, with whom he argued engagement over the past four decades has failed. Chinese officials have rebuffed these remarks by calling for closer cooperation between Washington and Beijing.
"The assertion that U.S. policy of engagement with China has failed is just a rehash of the Cold War mentality," Chinese Foreign Minister Wang Yi said Wednesday in an interview with the state-run Xinhua News Agency." It turns a blind eye to all that has been achieved in China-U.S. relations over the past decades, shows ignorance of the historical process and lack of respect for the Chinese and American peoples."
"This is a political virus which is understandably questioned and rebuked by people in the United States and the international community," he added.