China-U.S. Relationship Like Titanic Headed for Iceberg: State Media Says
A state-run newspaper in China said President Joe Biden's Monday comments about the United States intervening militarily if China attempts to take Taiwan by force is representative of the Biden administration's attempts to "hollow out" the One China Policy.
The Global Times quoted Da Wei, director of the Center for International Security and Strategy of Tsinghua University in Beijing, as saying that Biden's tactics could result in China-U.S. relations becoming like "the Titanic hitting an iceberg—ending in crisis or worse."
Biden made the comments about an intervention during a joint news conference with Japanese Prime Minister Fumio Kishida in Tokyo. When taking a question from a reporter, the president said the U.S. will continue honoring the One China Policy, which recognizes China's position that Taiwan is part of China, but he also added the U.S. would respond militarily if China attacked the island nation.
If China tried to invade Taiwan, it would "just not be appropriate...it would dislocate the entire region and be another action similar to what happened in Ukraine," Biden said. "America is committed to a One China Policy, but that does not mean China has the jurisdiction to use force to take Taiwan."
The Global Times cited analysts as saying Biden's "remarks are not gaffes but dangerous signals" that he intends to drop support of the One China Policy.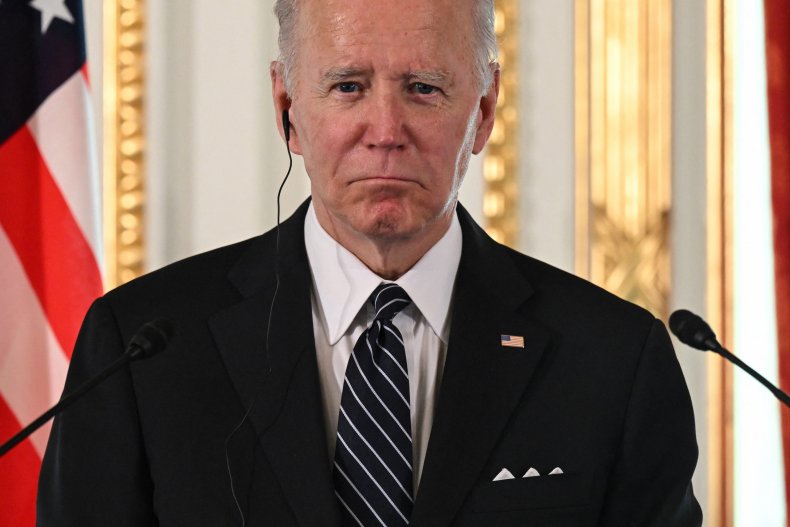 China's government has also expressed "strong dissatisfaction and resolute opposition" to Biden's remarks, the Associated Press reported.
"China has no room for compromise or concessions on issues involving China's core interests such as sovereignty and territorial integrity," Wang Wenbin, a spokesman for the Chinese Foreign Ministry, said. "China will take firm action to safeguard its sovereignty and security interests, and we will do what we say."
The Global Times wrote that Da called Biden's remarks inconsistent with the U.S. position on Taiwan and China, and the Tsinghua University professor felt the president's words serve as another instance of the Biden administration "taking a step further" to soften its One China Policy stance.
"Sending troops is military interference, offering weapons and military intelligence and conducting rescue can also be interpreted as 'intervening militarily'...the Biden administration is playing the card on the island to not only cater to pro-Taiwan politicians in the U.S. but also to serve its strategy toward China," Da said, according to the newspaper.
The Global Times also quoted Sun Chenghao, a research fellow from Tsinghua University, as saying Biden was trying to use the war in Ukraine as an excuse to weaken China's claim on Taiwan.
"However, Ukraine and the island of Taiwan are completely different. Yet by deliberately conflating the two, the U.S. is trying to mislead Asia-Pacific countries and make them think that the Asia-Pacific region is at risk of a similar conflict," Sun said. "Such statements can add legitimacy to the U.S.' 'Asia-Pacific Strategy' and its interference in the Taiwan question."
Newsweek reached out to the White House and the Chinese Foreign Ministry for comment.