China Wants U.S. To Stop Surveillance Flights, America Says Chinese Intercept of Jet Is 'Unsafe'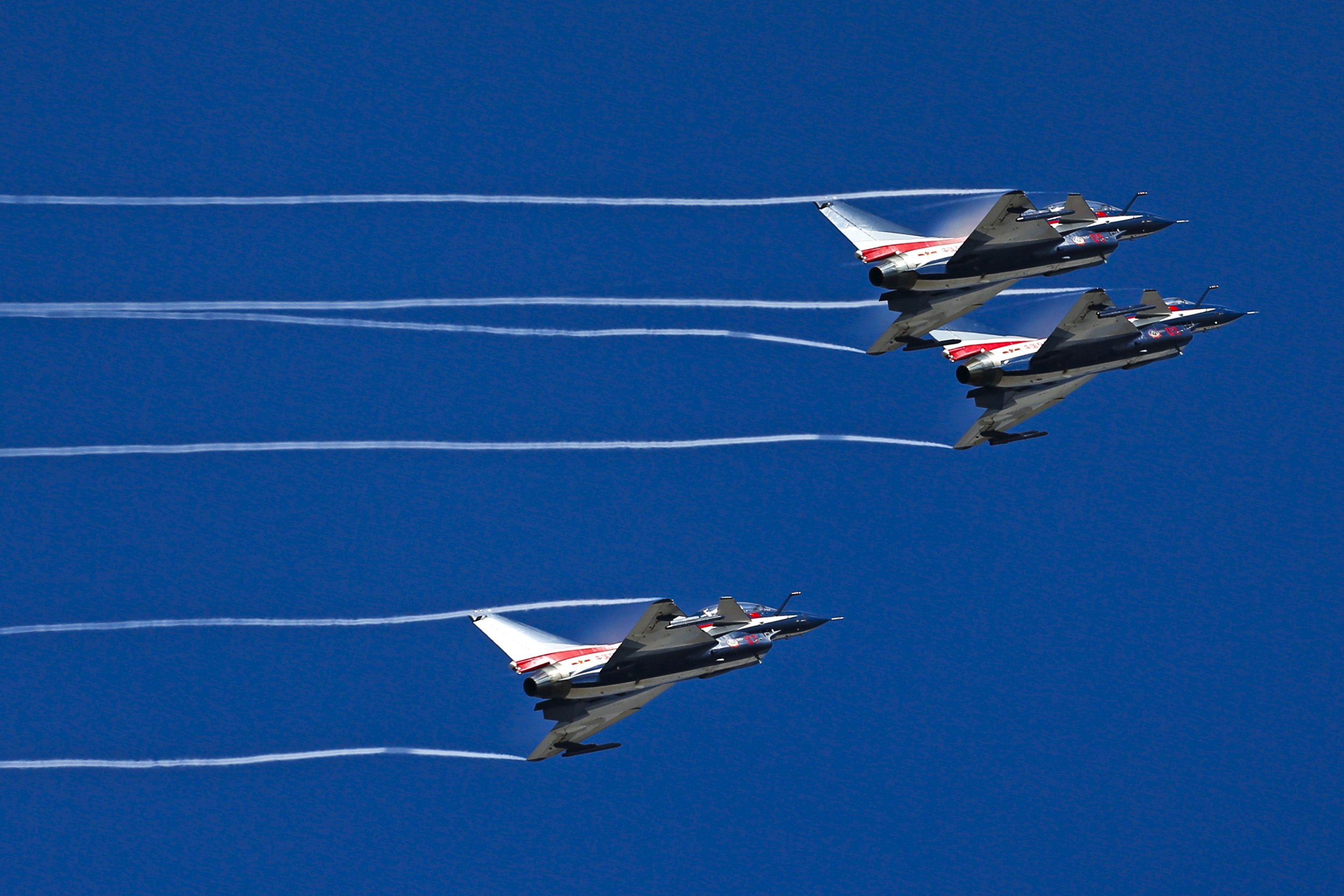 China is urging the U.S. to end surveillance flights near its territory as U.S. officials called a Chinese intercept of a U.S. aircraft unsafe, Reuters reports.
The incident, which took place over the weekend, reportedly happened off the coast near the Chinese city of Qingdao, and consisted of two Chinese fighter jets scrambling to escort a U.S. Navy surveillance plane over the East China Sea, U.S. officials speaking on the condition of anonymity told Reuters.
The encounter leaving about 300 feet between one of the Chinese J-10 jets and the U.S. EP-3 was close enough for the Pentagon to deem it dangerous.
Read More: China, India and Iran send troops to Russia for the Olympic Games of tanks
Speaking during his daily press briefing, China's Foreign Ministry spokesman Lu Kang did not confirm the veracity of reports about the incident but said that the U.S. was now frequently carrying out surveillance off China's coastline.
"This is not conducive to mutual trust between the Chinese and U.S. militaries, and constitutes a threat to China's legitimate security," Lu added. "We hope the United States can cease this kind of surveillance activity."
Kang referred questions about the reported weekend intercept to the Ministry of Defense, which has so far not commented.
Earlier this month Kang condemned U.S. naval movement nearby, accusing the U.S. navy of trespassing in disputed waters which China claims as its own. The claim hinges on the access to waters around the Paracel Islands, called Xisha islands by China and claimed by Beijing.
"The Chinese side strongly urges the U.S. side to immediately stop such kind of provocative operations that violate China's sovereignty and threaten China's security," Kang said at the time. "The Chinese side will continue to take all necessary means to defend national sovereignty and security."
China's construction of what appear to be airstrips in the South China Sea have sparked controversy largely because the Paracel and Spratly island ranges, which are the basis of the Asian giant's claim to these waters, are claimed by a handful of its neighbors.
Beijing has so far said its stake to the South China Sea waters is not for the benefit of hostile or military action.